AAMCNews coverage of the COVID-19 pandemic by topic:
COVID-19 Coverage
Vaccines and Vaccine Equity
OP-ED: Inequity in vaccinations isn't always about hesitancy, it's about access
Black and Hispanic people who want COVID-19 vaccines are struggling to get appointments. That's why we must bring the vaccines to them.
Talking to vaccine skeptics in rural, conservative America
It's not enough to refute misinformation, experts say. To reach the vaccine-hesitant, public health officials urge a combination of approaches, from connecting with local physicians to having respectful conversations.
Teens and COVID-19 vaccines: It's complicated
As vaccinations lag among teens, a pediatrician and bioethicist wades into some tricky territory, including whether schools should require vaccinations and what happens if parents and teenagers disagree.
So you got the J&J vaccine? Here's what you should know about the delta variant, boosters, and more
Studies suggest the Johnson & Johnson COVID-19 vaccine is very effective at protecting against hospitalization and death, but scientists need more data before recommending a booster shot.
OP-ED: Bringing the COVID-19 vaccines to immigrant communities
Our student-run clinic overcame language and cultural barriers to vaccinate thousands who wouldn't otherwise have gotten the vaccines. Here's how we did it.
Canada took a risk delaying second COVID-19 vaccine doses. Now, its vaccination campaign is one of the best in the world
Experts weigh in on the pros and cons of how Canada broke with the United States on vaccination strategy.
COVID-19 vaccines were developed in record time. Can we make future vaccines even faster?
By improving surveillance of viral outbreaks among animals, scientists can develop vaccine candidates that could be deployed if a virus spreads to humans, a prominent Mount Sinai researcher says.
The vaccines and the variants: Four keys to ending the pandemic
Vaccines work well against the current variants, but to end the pandemic, we need to stay ahead of the evolving virus.
Convincing rural residents to get a COVID-19 vaccine
West Virginia Health Commissioner Ayne Amjad, MD, MPH, shares what has worked for her state — and the challenges that remain.
Is it safe? How experts assessed J&J's suspended COVID-19 vaccine
The pause of the Johnson & Johnson vaccine after six cases of serious illness among 7 million vaccinated people shows how a federal panel weighs the risks and benefits of medical protection that might also cause severe harm.
Dollars to doughnuts: Will incentives motivate COVID-19 vaccination?
Freebies and cash bonuses can actually backfire, argues an expert who has spent decades studying how people make health decisions. But insights from the worlds of psychology and marketing offer some clever ways to encourage vaccination.
Many frail and elderly people can't get out to get a COVID-19 vaccine. So teaching hospitals are packing up shots and giving them to patients right in their own homes.
Are they safe? Which one is best? Your COVID-19 vaccine questions — answered
Vaccine experts weigh in on side effects, efficacy rates, and how the vaccines stack up against the variants.
Is it ever okay to jump to the front of the vaccine line? An ethics expert weighs in
When a good is scarce, people sometimes behave badly to get it. Renowned bioethicist Arthur Caplan, PhD, offers advice on how to make the COVID-19 vaccine rollout more equitable, ethical, and trustworthy.
Are the COVID-19 vaccines safe during pregnancy? Experts weigh in
Pregnant people were not included in initial clinical trials, but scientists point to encouraging evidence of the vaccines' safety, especially when weighed against the high risk associated with COVID-19 in pregnancy.
6 myths about the COVID-19 vaccines — debunked
Misinformation and overly cautious statements from even trusted health experts are causing some to question whether they should get the vaccine. Here are six common misconceptions — and why you should get vaccinated as soon as you're eligible.
OP-ED: We need to get more Latinx people vaccinated. Here's how
A history of medical abuse against Latinx patients and immigrants' fear of deportation often drive vaccine hesitancy in Latinx communities. Here's what I tell my patients — and what we as a nation need to do to protect them.
As COVID-19 vaccines roll out, medical students help with inoculations
As vaccine efforts launch across the country, medical students have quickly stepped in to administer shots and fill other vital vaccination needs. They say it's an experience they'll never forget.
Doctors forge ahead to allay fears about COVID-19 vaccines
Amid hesitancy among racial and ethnic groups about vaccine safety, medical schools and university hospitals turn to community partners, trusted minority leaders, and media platforms to explain the science behind the shots.
Public Health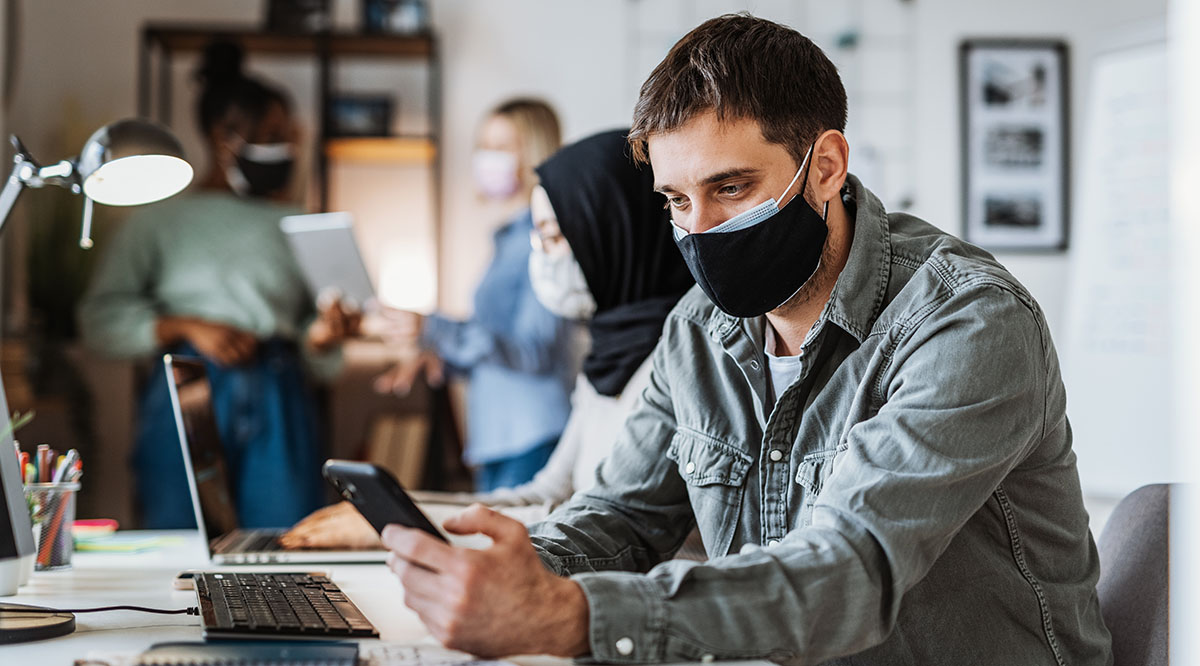 Another pandemic holiday: Can we gather safely this year?
Experts stress the importance of assessing personal risks as the delta variant surges and the omicron variant looms.
The cost of being unvaccinated is rising — will people be willing to pay the price?
Experts in psychology, behavioral economics, and medical ethics weigh in on why financial penalties will convince some, but not all, to get vaccinated against COVID-19.
Vaccines work well against the delta variant. Here's why you should wear a mask anyway
Scientists point to evolving knowledge of the delta variant's transmissibility, low vaccination rates, and the need to protect the medically vulnerable in support of masking in public even if vaccinated.
Is herd immunity closer than we think?
Real-world data trickling in from other countries sheds light on how quickly the United States might contain the coronavirus through a combination of natural infection and vaccination.
How are COVID-19 deaths counted? It's complicated
As the U.S. death toll nears a half-million, confusion continues over whether people die "of" COVID-19 or "with" COVID-19. Here's what's behind the numbers.
One year into COVID, scientists are still learning how the virus spreads and why disease symptoms vary so widely
Scientists have spent more than a year studying the coronavirus. Here's what they've learned about how it spreads, why its symptoms and severity vary, what to expect from vaccines and variants, and why there's still more to learn.
The COVID-19 variants are spreading rapidly. Here's what scientists know about them — and why you need a better mask
New, more contagious coronavirus variants from Britain, South Africa, and Brazil are raising alarms. Academic experts share why better masking and faster vaccination offer the best chance to avoid another deadly surge.
Physician Health and Wellness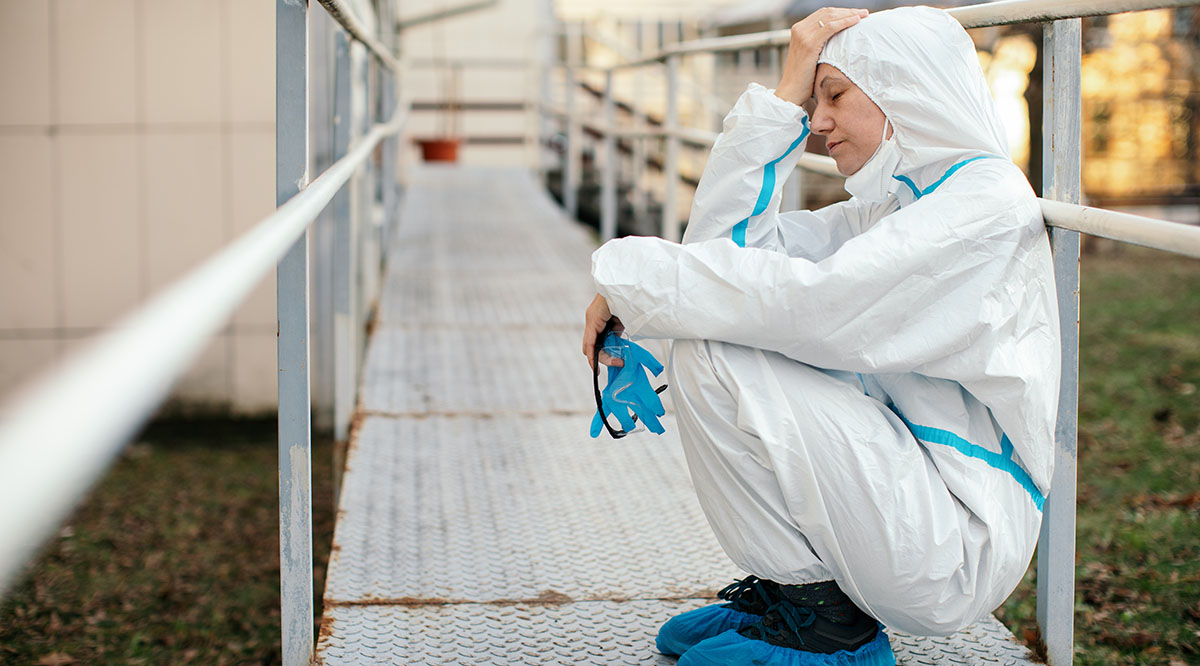 For providers with PTSD, the trauma of COVID-19 isn't over
They watched patients and colleagues sicken and die for months. Now, many front-line providers are struggling with symptoms of post-traumatic stress disorder.
We already needed more doctors. Then COVID-19 hit
The pandemic took an incalculable toll on the nation's physicians. We will be unraveling its impact for years to come.
As the threat of COVID-19 wanes, health care workers are burned out and suffering. Here's what one surgeon thinks should be done.
Doctors with long COVID-19 share their struggles to heal
Crushing exhaustion. Difficulty breathing. Brain fog. No sense of taste or smell. Doctors describe the disturbing effects of long COVID-19 on their lives — and how they're managing to move forward.
Medical students cope with personal loss from COVID-19
For some young doctors-in-training, the pandemic has cut deep into their lives. Academic medical institutions have been working hard to support them.
Patient Care
Can an experimental treatment keep COVID-19 patients out of hospitals?
Federal health leaders urge physicians to use more monoclonal antibodies, but hospitals grapple with staffing and logistical challenges associated with administering the lengthy infusions.
Scary and confusing': When kids suffer from long COVID-19
Even months after COVID-19 infection, children can suffer an array of symptoms from difficulty concentrating to trouble breathing. Some are finding hope at new long COVID-19 clinics created just for kids.
What happens to telemedicine after COVID-19?
Hoping to stem COVID-19, authorities dramatically expanded telemedicine access during the pandemic. But now many emergency rules are ending, and patients and providers worry they'll lose the benefits of remote care.
Children, COVID-19, and the vaccines
As scientists test vaccines in young children, evidence continues to emerge about how the disease harms kids, how expanded immunizations of others might protect them, and what impact a vaccine might have.
OP-ED: The terrible toll of COVID-19 on people with intellectual disabilities
Patients with intellectual disabilities are six times more likely to die from COVID-19 than other people. An expert weighs in on how we must improve their care both during the pandemic and down the road.
OP-ED: What every doctor needs to know about telemedicine
Telemedicine skyrocketed during the pandemic, and experts say remote care is here to stay. How can current providers and future physicians prepare to provide high-quality care from afar?
OP-ED: COVID-19 vaccines will be critical to ending the pandemic. In the meantime, we can't afford to slow our search for treatments
A researcher is poring over every possible treatment for COVID-19. Some may be hiding in existing medications, he argues. Here's why the quest for him is so personal — and what he believes must happen next.
OP-ED: Our moment to heal health care
COVID-19 has changed academic medicine forever; it's up to us to make it better than before.
Impact on Hospitals
"Worst surge we've seen": Some hospitals in delta hot spots close to breaking point
Unvaccinated people are being hospitalized with COVID-19 at alarming rates, and hospitals are struggling to care for them.
The ripple effect of the delta surge
Hospitals in states with fewer COVID-19 cases are fielding transfer requests from across the country, straining hospital resources.
As school openings stir COVID-19 outbreaks, pediatricians sound the alarm
Doctors say hospitals are filling with critically ill kids because of lax prevention measures at schools. Many are calling for mask mandates and vaccinations.
Hospitals innovate amid dire nursing shortages
COVID-19's latest surge exacerbates long-standing forces driving nursing shortfalls, prompting an all-hands-on-deck scramble to maintain patient care.
Should hospitals mandate COVID-19 vaccination?
More large health systems are requiring all staff to get vaccinated; others are opting for gentle persuasion. Here are the factors that drive those approaches.
The growing threat of ransomware attacks on hospitals
Cyberattacks on health care systems have spiked during the pandemic, threatening patient care and private data. Here's how academic medical centers are fighting back.
Medical Research/Scientific Innovation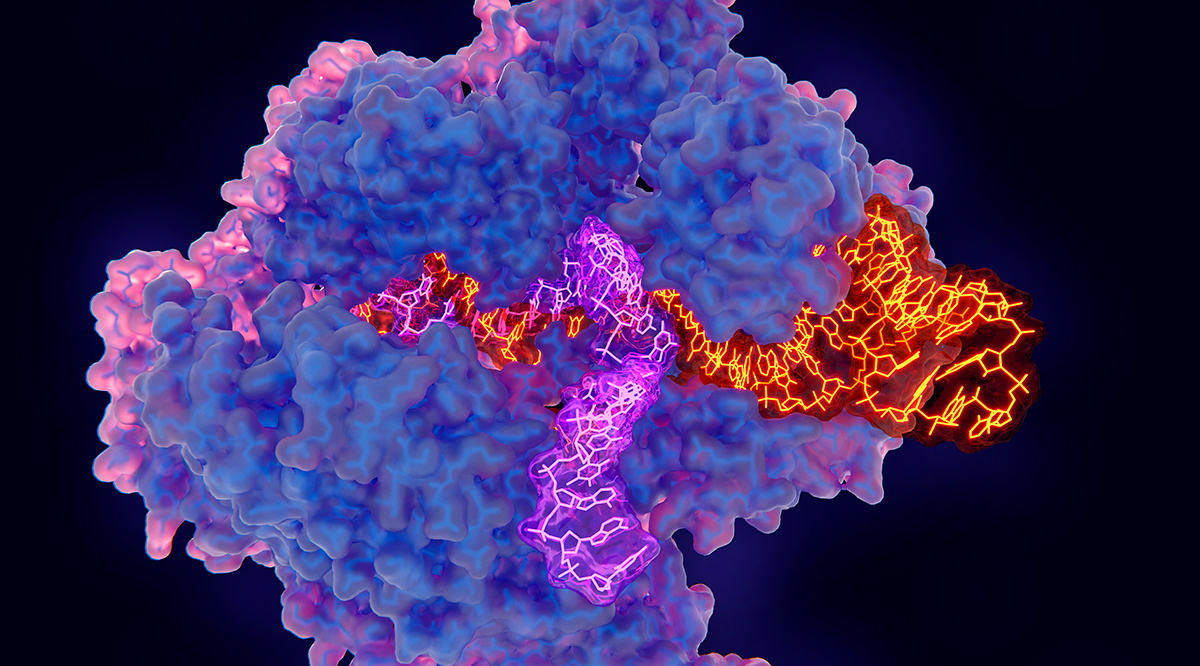 CRISPR is revolutionizing experimental therapies for genetic disorders ranging from sickle cell disease to blindness, but where should society draw the line in editing genes?
8 medical advances you may have missed during COVID-19
A new way to treat torn ACLs. Bedside MRIs. Possibly even a cure for sickle cell disease. These and other breakthroughs all happened while the pandemic absorbed the world's attention.
mRNA technology promises to revolutionize future vaccines and treatments for cancer, infectious diseases
The first U.S. vaccines against the disease emerged from decades of university research and may portend a faster, cheaper way to combat other illnesses. But challenges remain.
Basic medical research took a hit during the pandemic. It might take years to recover
COVID-19-related shutdowns and restrictions halted studies for cancer, diabetes, and more, threatening scientific progress. Can researchers make up for lost time?
Research recovery: Medicine's newest scientists restart careers stalled by COVID-19
Postdocs have returned to their labs, but experiments are moving slowly. In response, schools and some federal agencies are seeking ways to help them make up for lost time.
AAMC Initiatives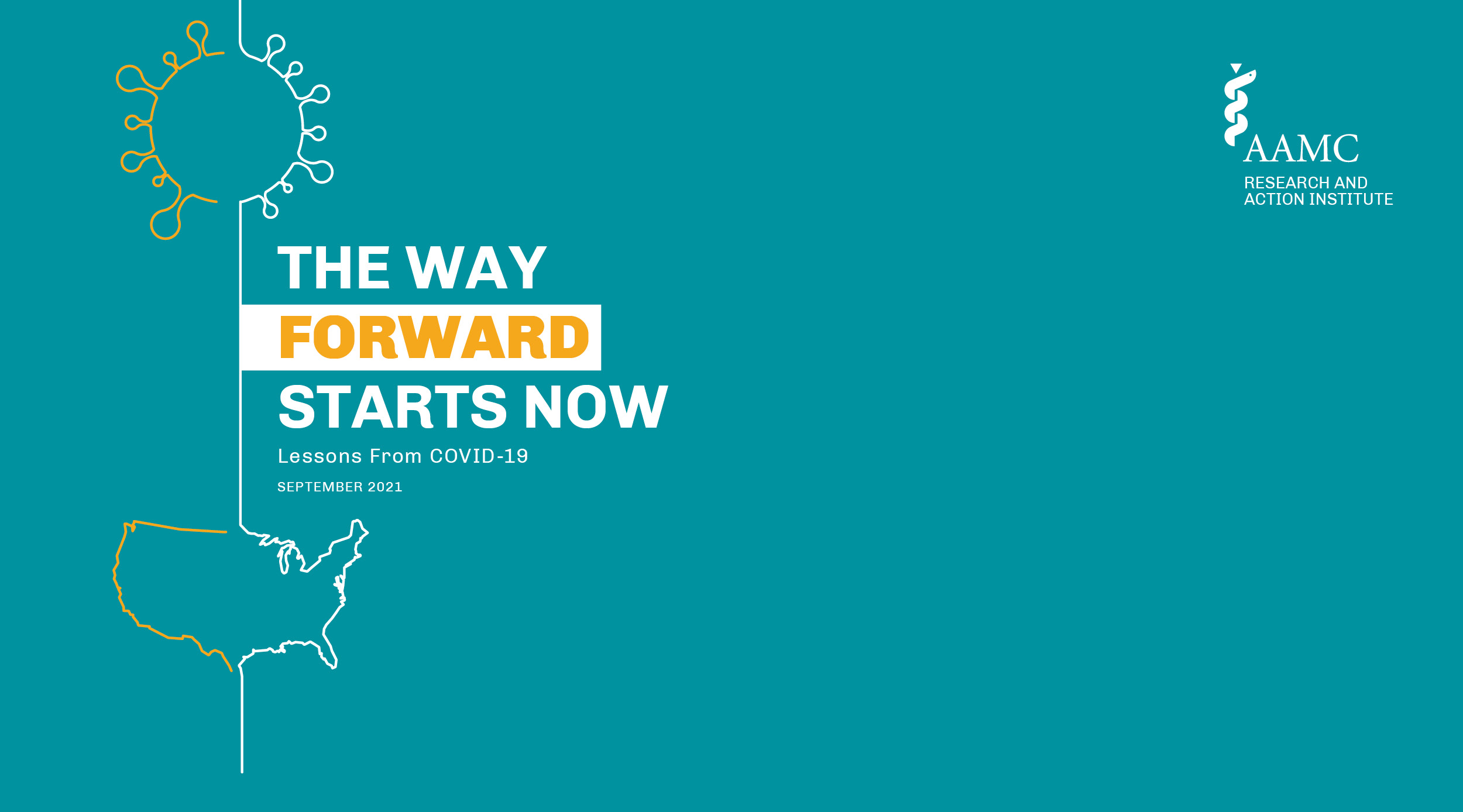 New AAMC think tank to pursue workable solutions to long-standing health care problems
The pandemic has revealed the strengths of the U.S. health care system but also its weaknesses. The AAMC Research and Action Institute will seek to find solutions.
OP-ED: Here's how we end the pandemic
The AAMC Research and Action Institute has released a new report detailing critical steps the nation must take now — and in the future — to address public health emergencies.
AAMC launches Principles of Trustworthiness to help build community connections
Some groups in the United States view health care, criminal justice, and other institutions with deep skepticism. A new effort offers tools for building trust.
AAMC launches center to tackle health inequities
The new AAMC Center for Health Justice will bring together national and local leaders to improve the health of all communities.
2021 AAMC Award winners announced
Many of this year's awardees have been on the front lines of the worst pandemic in a century. Others have led efforts to reform cancer care, improve medical education, and address health disparities in underserved communities.
Inequities: Health, Gender, Racial
OP-ED: Words matter — especially when talking about racial and health justice in medicine
The AAMC Center for Health Justice has partnered with the American Medical Association to release a guide to language, narrative, and concepts in health equity in medicine. It's long overdue.
New report finds wide pay disparities for physicians by gender, race, and ethnicity
Women physicians and scientists make substantially less than men of all races and ethnicities, echoing trends in the U.S. labor market.
OP-ED: To end the drug crisis, bring addiction out of the shadows
Far too often, shame and stigma fuel addiction and prevent treatment, argues Nora Volkow, MD, director of the National Institute on Drug Abuse. But replacing judgment with compassion can save lives.
Clinical trials seek to fix their lack of racial mix
Most drugs have been tested primarily on White men, casting doubt about their efficacy for others. Researchers are trying to diversify who participates in studies.
Career moves: Ways to bridge the gender gap in medical science
With women woefully underrepresented throughout academic medicine, myriad strategies strive to build gender equity through diversity-focused hiring practices, leadership training, and family supports.
These physicians work in underserved communities. The National Health Service Corps helps make that financially feasible
An $800 million boost in funding for the federal scholarship and loan repayment program could expand the number of physicians in underserved communities.
Underrepresented voices in medicine tell their stories
Medical schools are admitting fewer Black men and American Indian and Alaska Native students than they were 40 years ago. These students share what it's like to be part of the least represented groups in medicine.
OP-ED: Healing a toxic brew of hate, racism, and gun violence in America
Recent mass shootings in Atlanta and Boulder illustrate how far we have to go in addressing these ills afflicting our country. Academic medicine can and must speak out against the hate that divides all of us.
OP-ED: How we're failing children of color during COVID-19
Black and Latinx children have witnessed more illness and death during the pandemic than other kids. A child psychiatrist describes how to protect their mental health, boost their resilience, and promote health equity.
Nation's physician workforce evolves: more women, a bit older, and toward different specialties
Women doctors remain concentrated in family and child specialties, while sports medicine is among the specialties that are growing, says a new data report from the AAMC.
OP-ED: A year into the pandemic, vulnerable communities still don't have access to PPE
Get Us PPE has developed an algorithm to more equitably distribute needed supplies. But the need is so great, they can fulfill only 15% of the requests coming in.
Medical Education/Medical Student and Residents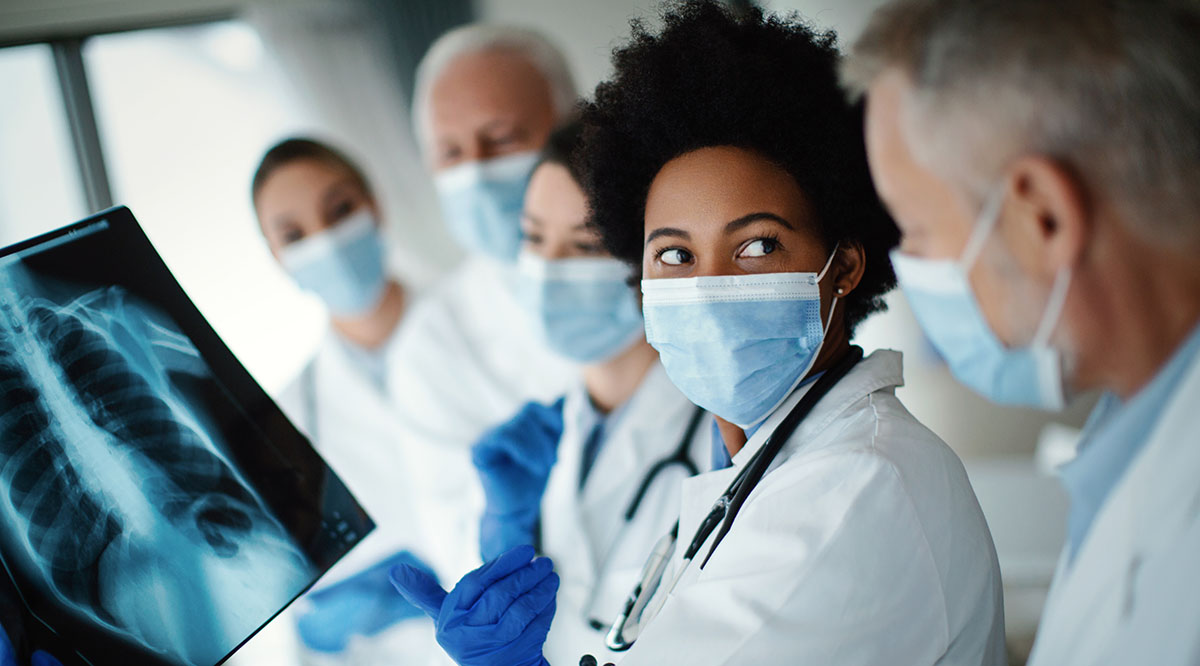 Medical school applicants and enrollments hit record highs; underrepresented minorities lead the surge
The 2021 first-year class is larger and more diverse than any before. Did the pandemic, social justice, or remote interviews boost motivation among aspiring doctors?
America's medical residents, by the numbers
The AAMC 2021 Report on Residents shows trends in demographics, specialty preferences, and geographic preferences among doctors in training.
Prescription for America's elder boom: Every doctor learns geriatrics
Faced with an aging population and a physician shortage, hospitals create geriatric collaborations to manage patients and raise the elder care skills of all doctors.
OP-ED: Three-year medical school programs are growing. Here's why
Student debt and physician shortages are fueling three-year medical school options. A leader of one program explains how they work — and how to determine whether you're a good candidate.
OP-ED: I'm an emergency medicine physician and a DACA recipient. Without immigration reform, thousands of people like me face uncertain futures
DACA's uncertain fate hangs over thousands of health care workers. We need a permanent solution.
Everything you need to know about the supplemental ERAS® application
The trial residency application applies to three competitive specialties — dermatology, general surgery, and internal medicine. Here's key information for medical students and residency programs.
Report urges major reforms in the transition to residency
The residency application, selection, and transition process has become increasingly complex and stressful for all those involved. Now, a committee of key stakeholders proposes dramatic changes.
OP-ED: Attracting more Native American students to medicine
Without the Wy'east Postbaccalaureate Pathway program, I would not be entering medicine. We need more programs like it.
OP-ED: As a non-U.S. citizen, I faced hurdles applying to U.S. medical schools. Now that I've made it, I want to help others like me
International students struggle to find the support they need to get into U.S. health professions schools. I've created F-1 Doctors to change that.
COVID-19's emotional impact: Medical students cope with isolation
First- and second-year students share how the lack of personal contact with peers and professors takes a toll. Faculty and fellow classmates are helping them cope.
OP-ED: I entered medicine after another career. You can too
During the pandemic, dozens have reached out to ask how to switch to a career in medicine. I share my story – and my advice.
10 great summer reads for doctors — or anyone interested in medicine
From the intricacies of the immune system to the first year of residency, these books cover the compelling, the strange, and the meaningful aspects of medicine — as well as the personal triumphs and tragedies of life as a doctor.
Words of wisdom for new residents
An astronaut, a medical school president, an Emmy Award winner, and 14 other successful physicians share practical tips and meaningful insights for the incoming class of medical interns.
OP-ED: Why class of 2021 medical school graduates are poised to become the change agents our health system needs
With their education disrupted by the pandemic, this year's graduating class developed "grit" through hard-earned lessons that will benefit their careers.
Medical schools overhaul curricula to fight inequities
A growing number of medical school leaders say that isolated mentions of health inequities are not enough. Instead, social drivers need to be woven into the very fiber of medical education.
Match Day memories: Prominent physicians reflect on their own Match Days and share advice for residency
Nerves are expected, but some well-known doctors assure students that they can have successful careers no matter where they match.
OP-ED: Finding my community on #GayMedTwitter
A physician-in-training argues that social media can help marginalized groups in medicine find needed support and validation and that academic medicine should help trainees navigate these platforms rather than discourage their use.
Why this year's Match® will be strikingly different
Medical students always worry about landing a desired residency slot. But the pandemic has impacted the application process, making this cycle more uncertain than ever. What will this year's Match Week hold?
They served on the COVID-19 front lines. Now these emergency medicine doctors can't find jobs.
Usually, emergency medicine residents fend off recruiters hoping to hire them. This year, they're barely getting calls back. Here's how COVID-19 has upended EM job prospects — and what these young doctors worry they may need to do instead.
What the elimination of a major medical licensing exam — Step 2 CS — means for students and schools
The pandemic put the Step 2 Clinical Skills test temporarily on hold, but now USMLE leaders say it's gone for good. Here's what drove the decision — and what lies ahead.
America's medical residents, by the numbers
The AAMC's 2020 Report on Residents breaks down the demographic and racial makeup of the nation's doctors in training. It also provides a glimpse into their future career plans.
Feeding future doctors: Universities work to alleviate food insecurity among medical students
While data on food insecurity among medical students is sparse, researchers believe the impact is profound. The pandemic isn't helping.
Notable interviews
Francis Collins, MD, PhD, reflects on his tenure — and his legacy
After serving 12 years and three presidents as director of the National Institutes of Health, the physician-scientist shares some final thoughts on the pandemic, this country's deep divisions, and the future of biomedical research.
Historian calls on all Americans to recognize and fix its racial caste system
Pulitzer Prize-winning author Isabel Wilkerson says racial conflict arises from a class hierarchy that Americans have inherited, like a pre-existing condition.
Paving the way for DACA recipients in health care
Denisse Rojas Marquez, MD, MPP, and Jirayut "New" Latthivongskorn, MD, MPH, co-winners of the 2021 Vilcek-Gold Award for Humanism in Healthcare, discuss their work to support immigrants in health care professions.
Racism hurts us all, warns equity activist Heather McGhee, JD
We must abandon the notion that White people lose when Black people succeed, the best-selling author and social activist told listeners at Learn Serve Lead 2021: The Virtual Experience.
AAMC leaders to academic medicine: Innovate boldly, embrace change to improve health care
AAMC President and CEO David J. Skorton, MD, and AAMC Board Chair J. Larry Jameson, MD, PhD, call on academic medicine to step up to tackle health care's more intractable problems.
'There is no courage without vulnerability'
Bestselling author Brené Brown, PhD, urges academic medical institutions to embrace the human side of medicine.
Seeking and speaking truth about racism starts with having candid conversations about race
Harvard social psychologist Robert Livingston offers a way forward for institutions and individuals to begin to address racial equity.
Health equity pioneers applaud progress, caution against backsliding
Two leaders in the battle against inequities — former U.S. Surgeon General David Satcher, MD, PhD, and Affordable Care Act expert Daniel Dawes, JD — offer insights into advancing health justice at the AAMC's annual meeting.
Making science serve humanity: Jennifer Doudna, PhD, says CRISPR gene-editing technology should be accessible to all
The co-winner of the 2020 Nobel Prize in chemistry shared insights into the clinical potential of gene editing, the importance of equity, and how CRISPR could help fight future pandemics at Learn Serve Lead 2021, the AAMC's annual meeting.
In a time of civic discord, remember 'we are not enemies'
Distinguished columnist George Will, PhD, says that the causes of today's heated discourse run deep and sees challenges to restoring civility in debates about critical issues.
Academic medicine can cut through culture war stalemates — if it sees the morality on all sides
Social psychologist Jonathan Haidt, PhD, says that evidence alone won't sway many people. Doctors and scientists must understand how people reach different moral judgments.
Tech can set you free: How computer power can fuel creativity and human connection in medicine
A research dean says that the technological revolution provides tools to help researchers and clinicians use their problem-solving and interpersonal skills — if they get the right supports.