Few aspects of medical education are as intense as residency. In the coming days, freshly minted physicians across the country will tackle brand-new responsibilities, demanding schedules, and a raft of unfamiliar people and processes as they begin up to seven years of hands-on, supervised training in their chosen specialties. The class of 2021 also starts medical residency still grappling with COVID-19 and ongoing racial inequities.
But residency also brings with it opportunities for extraordinary growth, tremendous achievement, and the development of profound relationships.
AAMCNews asked 17 successful physicians to share brief words of wisdom with today's trainees.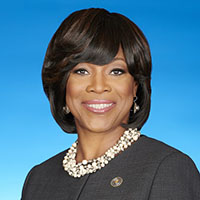 "The past year has tested everyone's resilience. Interns entering the health care industry should use that resilience to not only grow and learn but to care for patients with profound empathy."
Valerie Montgomery Rice, MD, is the president and dean of Morehouse School of Medicine in Atlanta (and the first woman to lead the freestanding medical institution) and the founding director of the Center for Women's Health Research at Meharry Medical College in Nashville, Tennessee.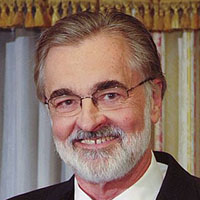 "Don't confuse empathy with sympathy; sympathy is how I feel about you while empathy is how you feel about you. Patients respond much more strongly to empathetic physicians."
John Pelley, PhD, is a professor of medical education and of cell biology and biochemistry, as well as a former associate dean of academic affairs and assistant dean for admissions at Texas Tech University Health Sciences Center Paul L. Foster School of Medicine in Lubbock.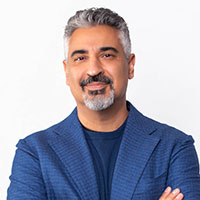 "You'll witness the times of deepest joy and sorrow in people's lives. Don't dismiss those as incidental. The tugging on your heart that you feel helps make you a great physician."
Atul Grover, MD, PhD, is the executive director of the AAMC Research and Action Institute, which convenes national experts to examine critical issues affecting the missions and institutions of academic medicine.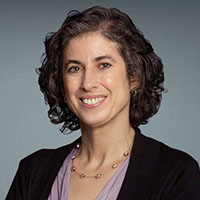 "Pay attention to the stories swirling around you (and take notes so that you won't forget). You'll never again be so close to such singular experiences."
Danielle Ofri, MD, PhD, is an internist at Bellevue Hospital and a clinical professor at NYU Grossman School of Medicine in New York City, the editor-in-chief of Bellevue Literary Review, and the author of several books including What Doctors Feel and When We Do Harm: A Doctor Confronts Medical Error.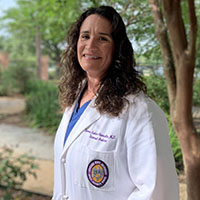 "My advice is quite simple, but it's a massive guiding principle that I've used throughout my entire career: 'Trust your instinct. It will never lead you astray.'"
Serena Auñón-Chancellor, MD, MPH, is an astronaut, the associate program director of the Aerospace Medicine Residency Program at the University of Texas Medical Branch at Galveston, and an associate professor of clinical medicine at LSU Health Sciences Center in Baton Rouge, Louisiana.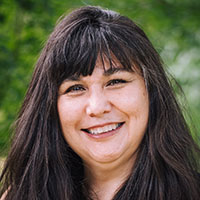 "Don't be afraid to ask questions. If you're thinking it, someone else is too. Asking questions helps you demonstrate your commitment to your patients."
Mary Owen, MD, is an assistant professor and the director of the Center of American Indian and Minority Health at the University of Minnesota Medical School in Minneapolis and the president of the Association of American Indian Physicians.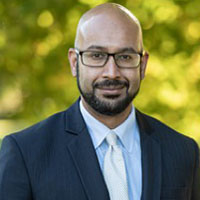 "Sometimes you'll get the feeling that you're the only one who doesn't have it all figured out. You're not. Everyone struggles during intern year. It helps to talk about it."
Srijan Sen, MD, PhD, is the director of the Frances and Kenneth Eisenberg Family Depression Center at the University of Michigan in Ann Arbor and has studied the mental health of more than 24,000 trainees at dozens of U.S. hospitals.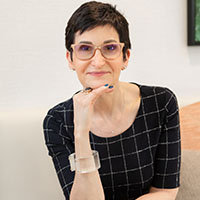 "Struggles are rarely unique, so find comfort from those who have gone before you. Find a mentor who can guide you, offer sound advice, and prevent isolation in times of need."
Gail Basch, MD, is the medical director of the Center for Clinical Wellness, the chair of the Physician Advocacy Committee, and an associate professor in the Department of Psychiatry and Behavioral Sciences at Rush Medical College of University Medical Center in Chicago.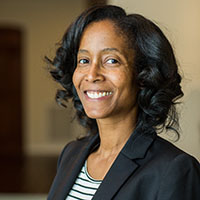 "Work-life balance is critical throughout your career. Though the hospital will feel like home for a while, stay connected with people and experiences that bring you joy and zen."
Raina Merchant, MD, is the associate vice president of digital health at the University of Pennsylvania Health System and the director of the Penn Medicine Center for Digital Health in Philadelphia, where she studies health and social media.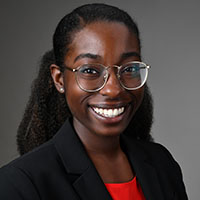 "Remember to care for yourself throughout the process. Call your people. Drink water. Make your health appointments. Get enough sleep. You deserve to be in good health too!"
Christle Nwora, MD, just completed her first year as an internal medicine and pediatrics resident at Johns Hopkins Medicine in Baltimore and previously wrote for AAMCNews about helping Black medical students feel truly welcome.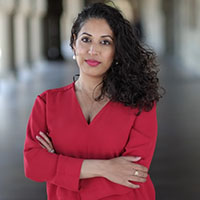 "Remember S.U.N.S.: Snack regularly for healthy blood sugar and mood; Urinate when you need so you avoid UTIs; Nap; and Speak up for patients, yourself, and your fellow interns and residents."
Seema Yasmin, MD, is an Emmy Award-winning journalist, the director of the Stanford Health Communication Initiative, and a clinical assistant professor at Stanford University School of Medicine in California.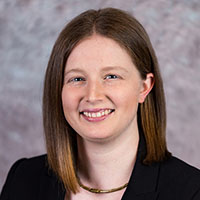 "Your co-residents can be your greatest forever friends or merely your co-workers. Either way requires effort, but only the former helps you through the darkest days."
Karen Cyndari, MD, PhD, is a chief resident and physician-scientist at the University of Iowa Emergency Medicine in Iowa City.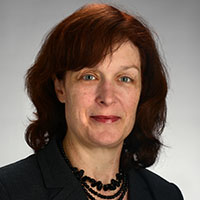 "Internship stresses can cause conflicts between work and home, especially for women, sometimes leading to depression. I urge asking for the supports you need to be successful, happy, and healthy."
Kim Templeton, MD, is a professor of orthopedic surgery and the Orthopedic Surgery Residency Program director at the University of Kansas Medical Center in Kansas City, as well as a past president of the American Medical Women's Association.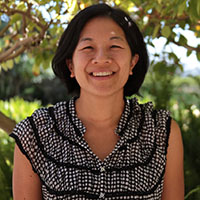 "Make time for your relationships. Family, friends, and loved ones keep you grounded and feed your soul, and they will still be there for you long after this period is over."
Michelle Ko, MD, PhD, is an associate professor in the Division of Health Policy and Management at the University of California, Davis, School of Medicine and studies how the intersection of policy, health care, and social structures affects disadvantaged communities.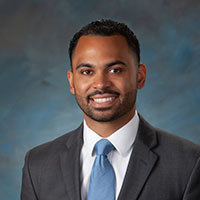 "In a world of bystanders, stand up for yourself, your colleagues, and your patients. We all have implicit bias. Explore yours and help others identify theirs for the betterment of care."
Nathan Delafield, MD, is an assistant professor of internal medicine at Creighton University School of Medicine and a hospitalist at the Mayo Clinic, both in Phoenix.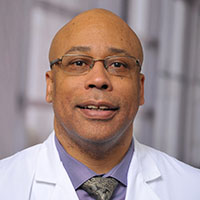 "Black men: You may be mistaken for the dietary or janitorial team. Be emotionally intelligent, keep a positive attitude, and refresh with your family or friends every evening."
Quinn Capers IV, MD, is a cardiologist, professor of medicine, and associate dean of faculty diversity at UT Southwestern Medical Center in Dallas.
"Everyone eventually needs health care, so we're blessed with the opportunity to learn from people's diverse experiences. Given the chance, patients can be lifelong sources of nonmedical (and medical) knowledge."
Elaine Khoong, MD, is an assistant professor of medicine at the University of California, San Francisco, School of Medicine; a health equity researcher; and a primary care clinician at a safety net clinic in San Francisco.