Hold your next event at the AAMC Learning Center, an exceptional meeting space in the heart of Washington, D.C.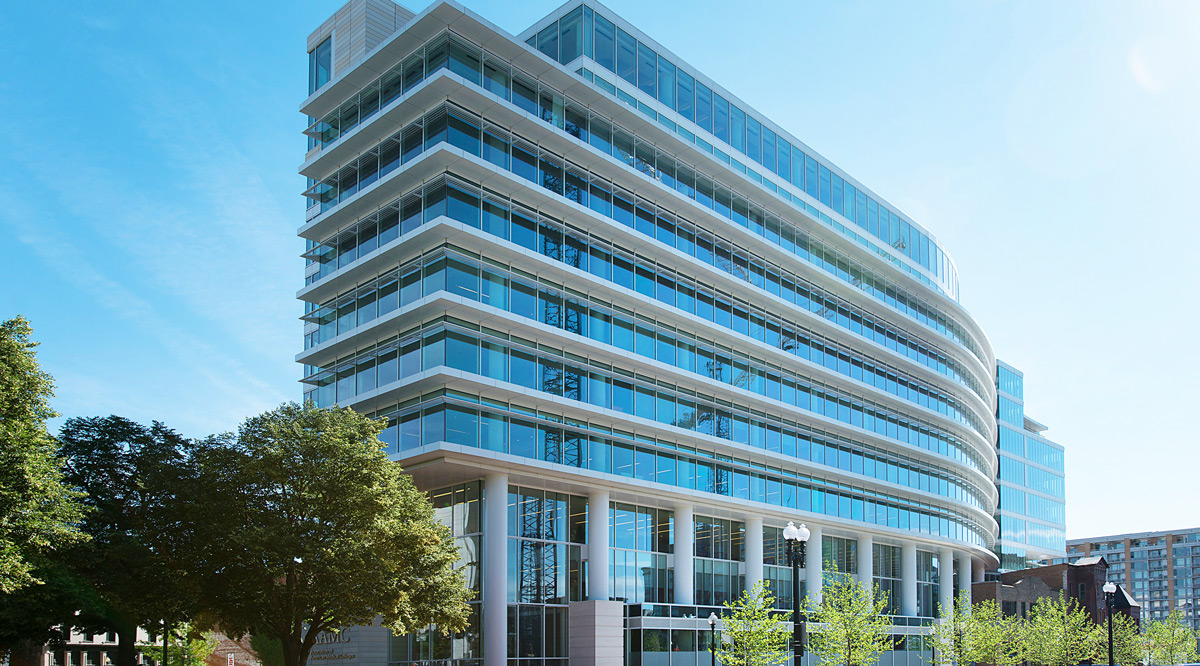 Offering more than 15,000 square feet of space with natural lighting for meetings and events and a rooftop reception area with stunning city views, the Learning Center accommodates meetings and events for 5-200 people. The Learning Center is housed in a certified LEED Green Building and is ADA Compliant.
COVID Health and Safety Protocols
The AAMC continues to support vaccination for all as a way to reduce the severity of infection, and continues to believe high-quality, well-fitting masks are effective in reducing infection. While we will continue to encourage attendees to be vaccinated and wear masks in the Learning Center, this is now optional.
Health and safety measures for meetings in the Learning Center are subject to change and updates will be reflected on this page.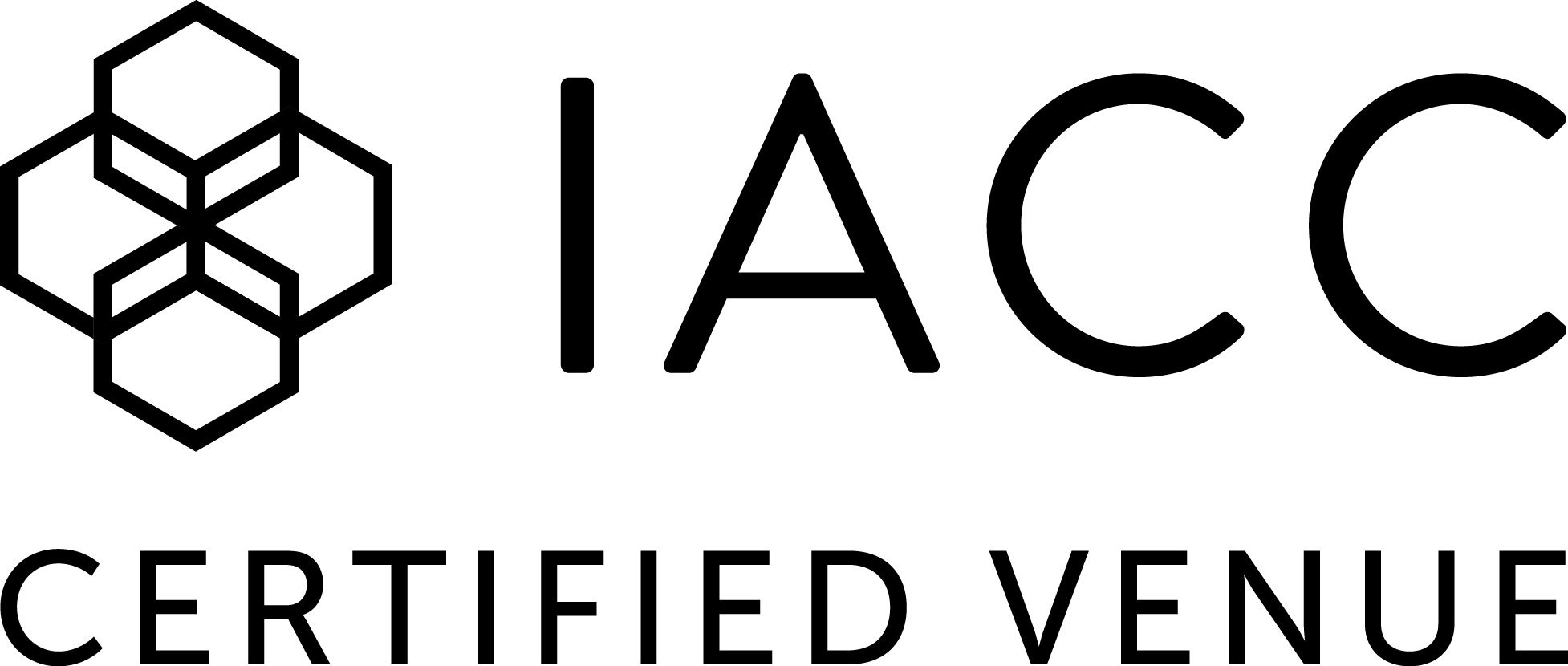 The Learning Center is proud to be a member of the exclusive IACC community, which represents small to medium meeting venues worldwide that are proven to deliver exceptional meeting experiences.
With the help of dedicated professionals, access everything you need to ensure a successful meeting, including the latest audiovisual technology, on-site audiovisual support, complimentary Wi-Fi Access, concierge services, and one of D.C.'s finest caterers. Meeting participants can also relax before meetings, print boarding passes, and enjoy beverages in the quiet of the Learning Center's members lounge.
Location and Transportation
Located in the Mount Vernon Square neighborhood, the Learning Center is a 15-minute drive away from Ronald Reagan National Airport and just minutes away from Union Station and the Gallery Place-Chinatown and Mount Vernon Square 7th Street-Convention Center metro stations.  
About the Neighborhood
The Mount Vernon Square neighborhood is home to dozens of retailers, restaurants, sports events, and major concerts. There are several hotels within walking distance of the Learning Center.  
Floor Plans and Meeting Room Capacity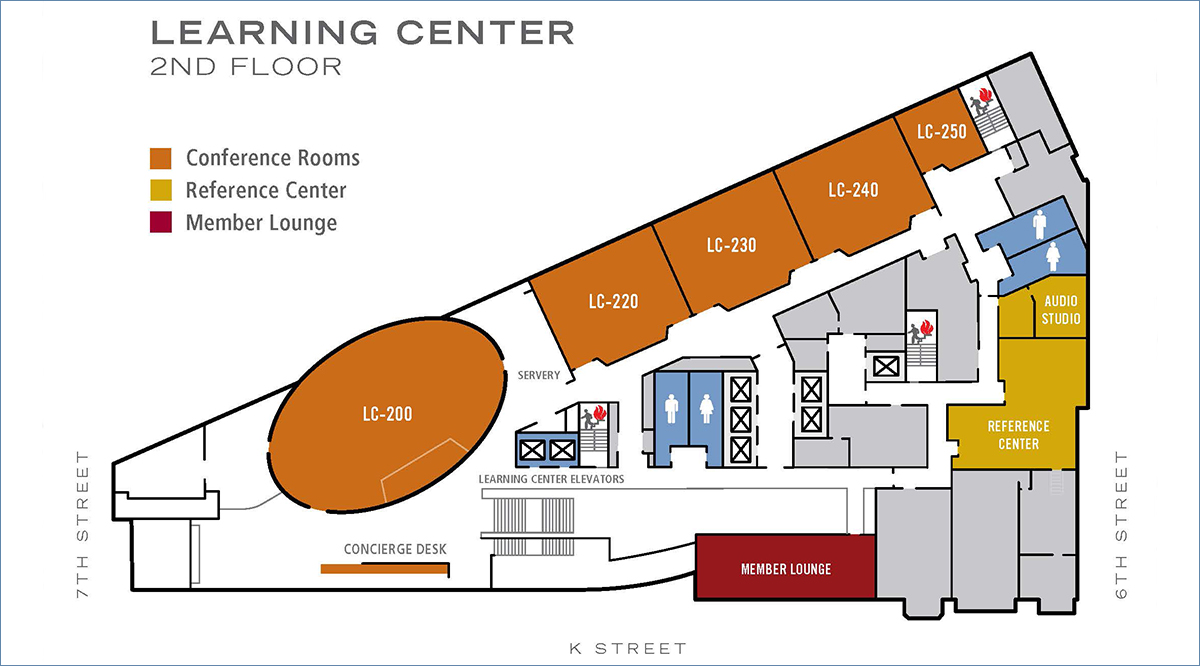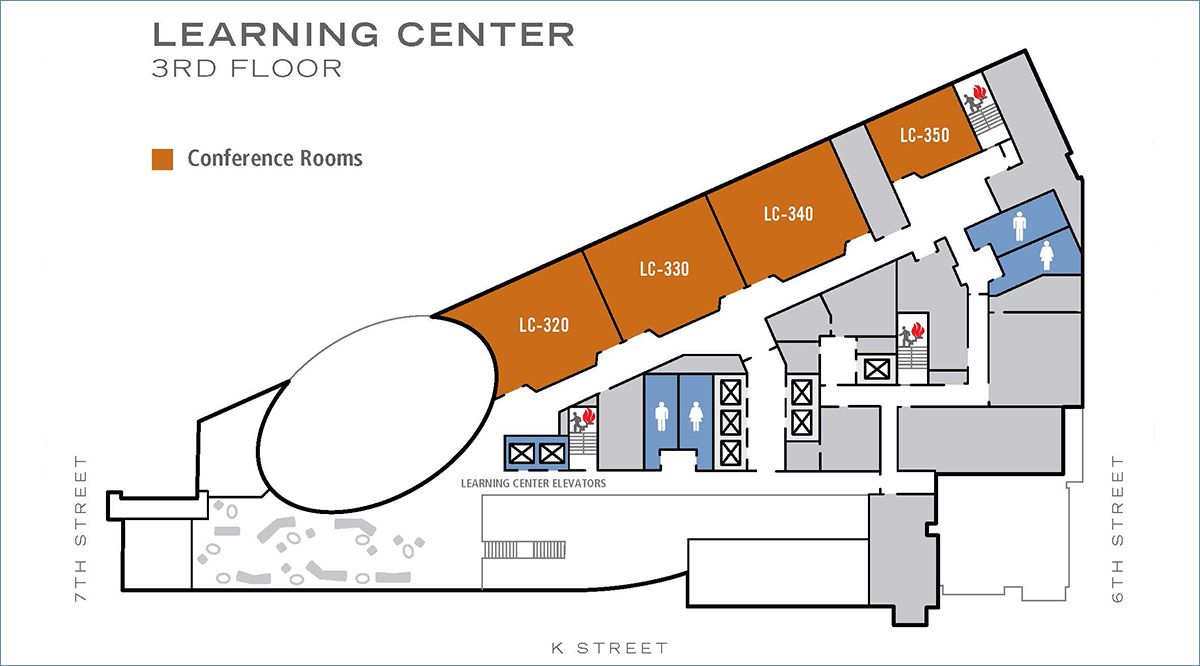 Room
Dimension:
L x W x H
(square feet)
Banquet Rounds
Crescent Rounds
Classroom
Theater
Hollow Square
U-shape
Clusters
Boardroom
Reception (Standing)
Jarvis Hall
75' x 39.5' x 16'
(2386 sq ft)
135
90
N/A
200
N/A
N/A
72
N/A
180
LC-220
27' x 34' x 8'9"'
(1064 sq ft)
54
36
24
60
28
24
48
20
60
LC-230
27' x 34' x 8'9"'
(1064 sq ft)
54
36
24
60
28
24
48
20
60
LC-240
27' x 34' x 8'9"'
(1064 sq ft)
54
36
24
60
28
24
48
20
60
LC-250
18' x 28' x 8'9"'
(504 sq ft)
N/A
N/A
N/A
N/A
N/A
N/A
N/A
8
N/A
LC-320
27' x 34' x 8'9"'
(918 sq ft)
45
30
24
60
28
24
48
20
60
LC-330
27' x 34' x 8'9"'
(1064 sq ft)
54
36
24
60
28
24
48
20
60
LC-340
27' x 34' x 8'9"'
(1064 sq ft)
54
36
24
60
28
24
48
20
60
LC-350
18' x 18' x 8'9"'
(324 sq ft)
N/A
N/A
N/A
N/A
N/A
N/A
N/A
12
N/A
Lobby Area
21'3 x 80'9 x 8'9"'
(1723 sq ft)
100
80
N/A
N/A
N/A
N/A
N/A
N/A
150
Rooftop (Indoor Lobby Area)
12' x 50' x 8'5"
(850 sq ft)
50 (platted) 20 (buffet)
36
N/A
N/A
N/A
N/A
N/A
N/A
40
Rooftop (Patio Area)
25' x 16'
(2855 sq ft)
N/A
N/A
N/A
N/A
N/A
N/A
N/A
N/A
60