Medical schools and teaching hospitals pioneer discoveries and innovations that save lives and transform health care.
Scientists and physicians at medical schools and teaching hospitals discover new treatments and bring them from the laboratory bench to the patient bedside. More than half of all research sponsored by the National Institutes of Health is conducted at medical schools and teaching hospitals. The advances and innovations that come from this research save lives and improve the quality of life for millions of patients.
As the leading voice and advocate for America's medical schools and teaching hospitals, the AAMC champions an environment in which medical discovery can flourish, works to prepare a diverse medical research workforce, and strengthens the integrity of medical research.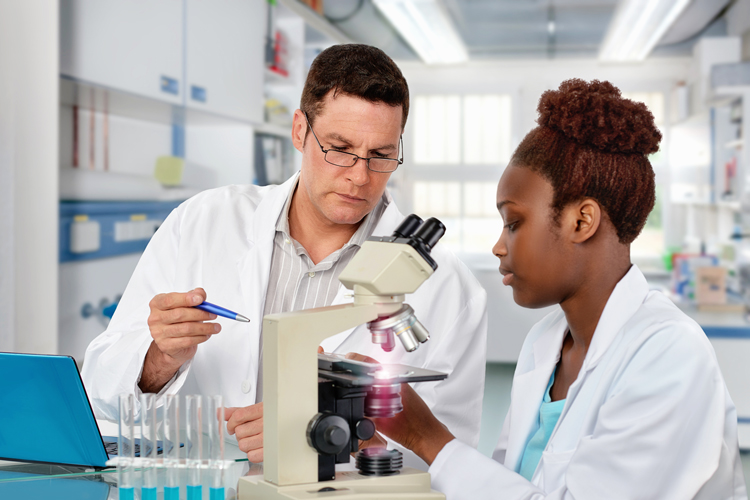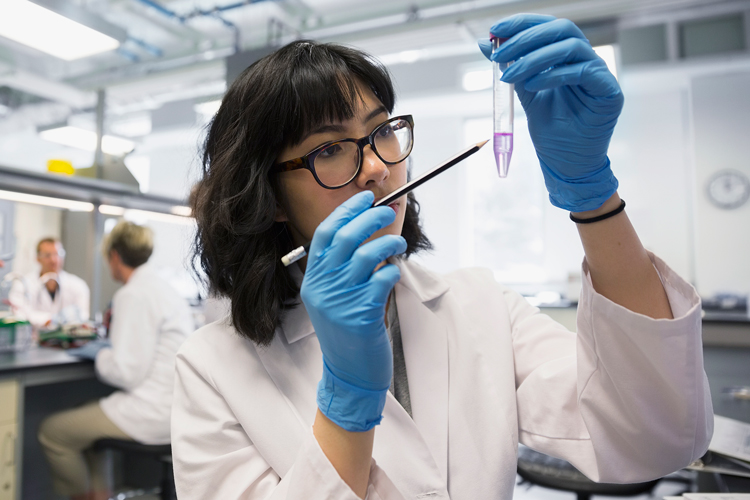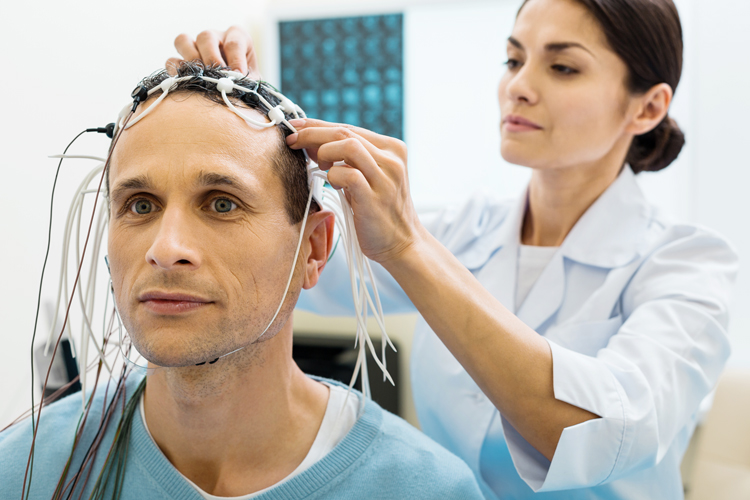 What's New in Medical Research
Podcast: A Pivotal Moment for Science: A Conversation with Dr. Francis Collins 
In this episode of "Beyond the White Coat," David Skorton, AAMC president and CEO, talks with Francis Collins, MD, PhD, director of the National Institutes of Health about how the United States can push ahead with the most critical research projects in a time when so much is constrained by unusual circumstances. 

The inaugural season of the "Beyond the White Coat" podcast features providers and researchers in academic medicine who discuss how they are responding to the COVID-19 pandemic. The podcast also examines ongoing, difficult conversations around clinical care and research.

Learn more 
Medical Research Initiatives
The AAMC leads and supports initiatives and projects to advance life-saving medical research that inspires members of the academic medicine community to serve the public, promote health, and improve care for all.
More Initiatives
Medical Research Issues
The AAMC is a leading voice and advocate for the full spectrum of medical research. We work with federal policy makers to ensure that our members' perspective is incorporated into federal legislation and regulation.
More Research Issues
Professional Development Resources
Voices of Academic Medicine
"Medical research is truly one of the world's most powerful tools to improve the quality of other peoples' lives."

Ross McKinney Jr., MD, Chief Scientific Officer
Learn Serve Lead
The AAMC's annual meeting brings together diverse communities from across academic medicine so that professionals may learn from one another, find common ground, and build organizational capacity. 
Affinity Groups
Professional development councils, groups, and organizations provide individuals at member institutions with access to leadership development, networking, and collaboration opportunities.