America's medical schools and teaching hospitals educate tomorrow's doctors and prepare them to meet society's evolving health needs.
The AAMC leads innovation along the continuum of medical education, from medical school and residency training to continuing medical education by providing resources, programs, and learning opportunities to support the medical education community.  We represent all accredited medical schools in the United States and Canada that grant the MD degree.
Find out what medical school and residency training (PDF) involve and how they are changing.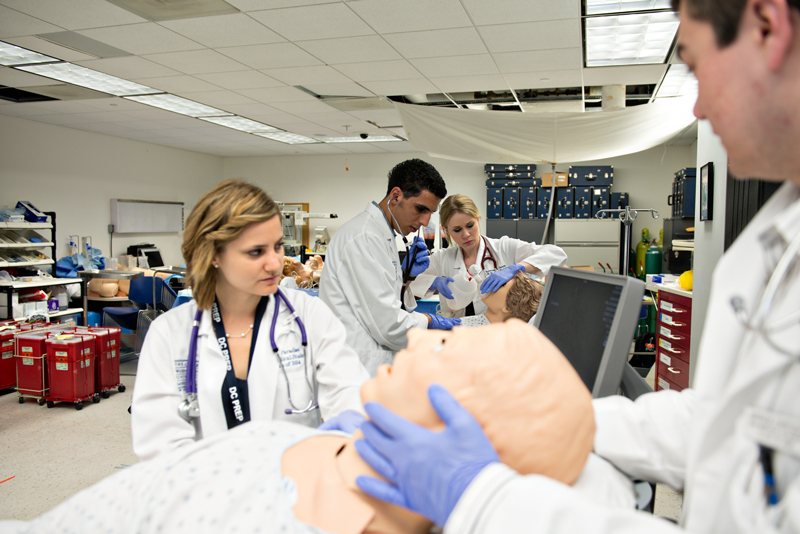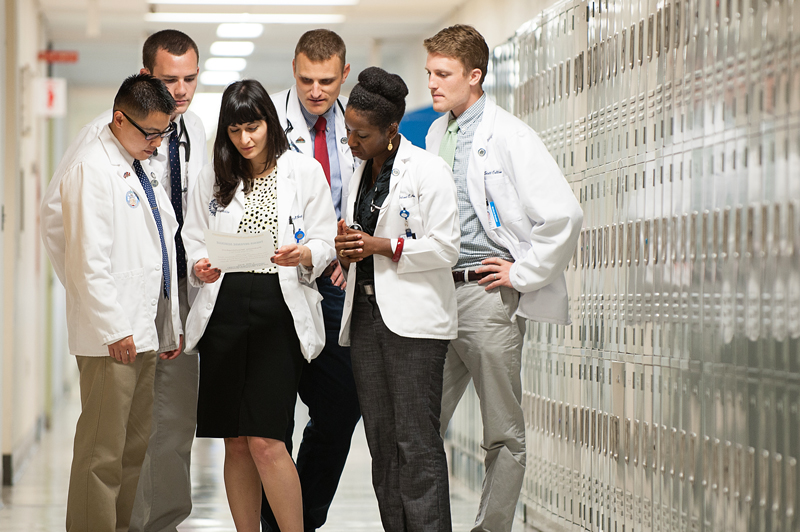 What's New in Medical Education
Professional Development Opportunities for Medical Educators
This curated set of learning events, certificate programs, professional development groups, and scholarship opportunities is designed to allow you to find the right opportunity for your career. 
Coalition for Physician Accountability Report on Improving the Transition to Residency
The Undergraduate Medical Education to Graduate Medical Education Review Committee (UGRC) released its final report on improving the transition from medical school to residency. Other resources from the AAMC are also available.
Race-Conscious Admissions in Medical Education 
This collection includes information and resources for medical schools about the two cases under consideration by the U.S. Supreme Court — SFFA v. Harvard and SFFA v. UNC — that seek to prohibit the limited consideration of an applicant's racial or ethnic background in the higher education admissions process.
Navigating Expectations Following Transition of STEP 1 - "Next Step 1"
A collaborative event of the AAMC's Group on Educational Affairs (GEA), Group on Student Affairs (GSA), Group on Information Resources (GIR), and Organization of Student Representatives (OSR).
Medical Education Initiatives
The AAMC leads and supports initiatives and projects to advance a continuum of medical education that inspires members of the academic medicine community to serve the public, promote health, and improve care for all.
More Initiatives
Data, Reports, and Publications
The AAMC publishes a variety of resources on topics related to medical education.
More Data & Reports
Voices of Academic Medicine
"As a physician, when your patients keep coming back to the hospital again and again, it can be frustrating. But understanding why they keep coming back ... can make you a better doctor."

Alison J. Whelan, MD, Chief Academic Officer
Interprofessional Education Collaborative (IPEC)
To prepare students for team-based practice, medical and health professional schools across the nation are launching innovative programs in interprofessional collaboration.
Liaison Committee on Medical Education (LCME)
The LCME is the U.S. Department of Education-recognized accrediting body for programs leading to the M.D. degree in the United States and Canada.