Medical schools and teaching hospitals are working for the health of all by collaborating with communities across clinical, research, and educational missions.
This type of partnership means sharing expertise, resources, and responsibility with communities for achieving shared goals. Through interactions built on trust, mutual respect, cultural humility, and mutual benefit, medical schools and teaching hospitals work with communities on activities that include community-based service learning, community-engaged research, and community-driven health services delivery.
The AAMC is committed to supporting its member institutions in building partnerships and cultivating trust as anchor institutions in their communities.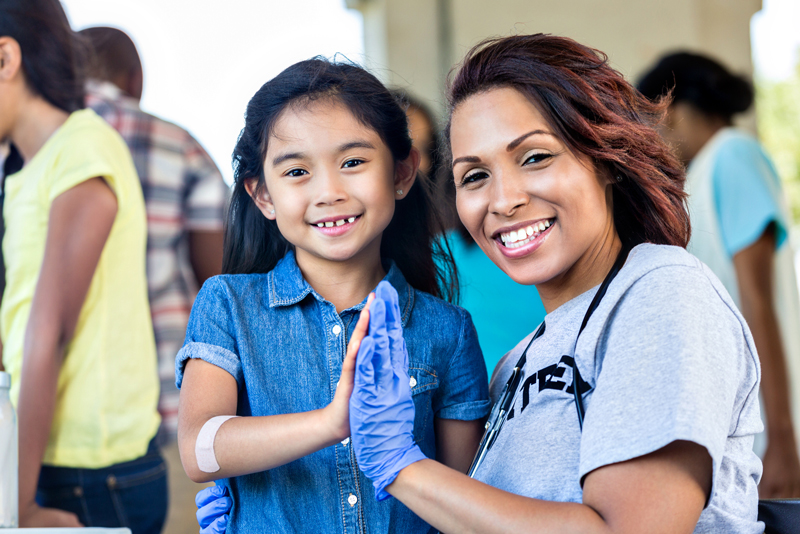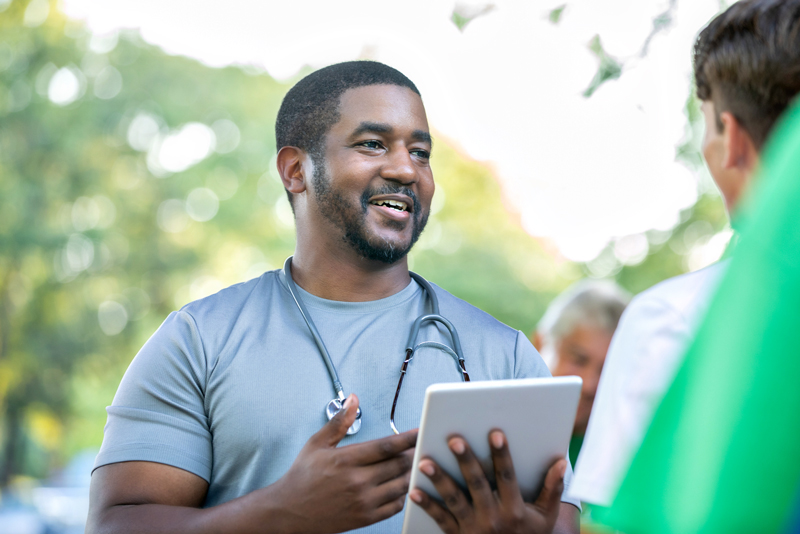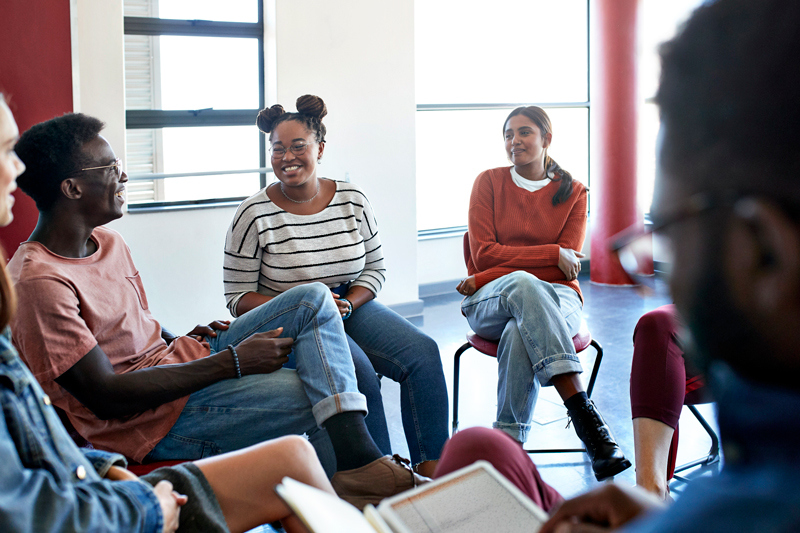 What's New in Community Collaborations
Health Equity in Academic Medicine: Recommendations From an AAMC Community Roundtable in Washington, DC
This new AAMC report details promising practices, critical challenges, and points for collaboration that medical schools, teaching hospitals, and residency programs across the country can implement to advance health equity in their local communities.
The AAMC Center for Health Justice Launches
The AAMC recently launched the Center for Health Justice. Partnering with public health and community-based organizations, government and health care entities, the private sector, community leaders, and community members, the center will build a case for health justice through research, analysis, and expertise — which will help us drive our efforts to build a better future.
Community Engagement at the AAMC: Highlights from 2022
The AAMC is committed to having a greater social impact in Washington, DC, through its philanthropic efforts, employee volunteerism, and innovative programming. Through partnerships with community organizations, we advance educational opportunities, promote health equity, and respond to our neighbors' needs.

Access the Report
Podcast: Beyond the White Coat: Community Health Connect
Community Health Connect is a limited series about the strength and resiliency of community-based nonprofit organizations in the Washington, DC, area. These organizations are grappling with the impact of the COVID-19 pandemic on community health. 
%}
Community Collaborations Initiatives
The AAMC's initiatives and projects support our member institutions in forging collaborative relationships with their communities.
%} %} %} %} %} %}
Testimony and Correspondence
Congressional testimony, letters to Capitol Hill and federal agencies, and comment letters on policy issues.
%} %} %} %}
Publications
Publications produced by AAMC staff members about community engagement and collaboration.
Professional Development Resources
Apply for an Award
Spencer Foreman Award for Outstanding Community Engagement Recipients
The Foreman Award honors institutions and their community partners that engage in bidirectional collaboration and shared leadership in service of advancing the health and vitality of the community, its residents, and the academic institution. Learn more about past recipients.