A prominent cancer researcher. An early adopter of hybrid learning. A renowned vaccine scientist. These are among the recipients of the 2021 AAMC Awards, which recognize individuals and institutions that have made outstanding contributions in medical education, research, clinical care, and community engagement. The awardees will be recognized during a virtual awards ceremony on Oct. 27.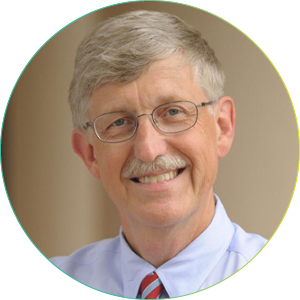 Francis Collins, MD, PhD: 2021 Special Recognition Award
As the director of the National Institutes of Health (NIH) for more than a decade, Dr. Collins has been a loyal and vocal champion of biomedical research, pioneering initiatives to advance science, strengthen the biomedical research workforce, and develop programs to enhance the prevention, diagnosis, and treatment of disease. When the COVID-19 pandemic erupted, he engaged the full capabilities of the NIH to combat the coronavirus, including through major initiatives such as the Rapid Acceleration of Diagnostics, Accelerating COVID-19 Therapeutic Interventions and Vaccines, COVID-19 Prevention Network, and other key programs. His leadership acumen and depth of expertise have been instrumental in the agency's ability to deliver on the hope of a healthier future. Prior to his appointment as NIH director, Dr. Collins served as the director of the National Human Genome Research Institute. While there, he led the international Human Genome Project, which culminated in April 2003 with the completion of a finished sequence of the human DNA instruction book.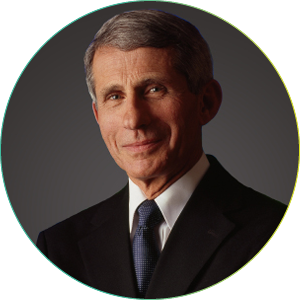 Anthony Fauci, MD: 2021 Special Recognition Award
Appointed director of the National Institute of Allergy and Infectious Diseases (NIAID) in 1984, Dr. Fauci has served as a trusted advisor to seven presidents on domestic and global health issues, including the HIV/AIDS epidemic and the COVID-19 pandemic. While the academic medicine community has long revered Dr. Fauci's skill and expertise as a physician-scientist, his commitment to scientific integrity and public health during the COVID-19 pandemic earned him the respect of millions across the globe. In addition to his multiple appearances to inform the public and policymakers about COVID-19, Dr. Fauci's support was critical to the rapid development of the mRNA COVID-19 vaccines, which were a direct result of decades of research advanced by the NIH. He is also one of the principal architects of the U.S. President's Emergency Plan for AIDS Relief — a program that has saved over 20 million lives — and he remains committed to controlling the HIV/AIDS epidemic throughout the developing world.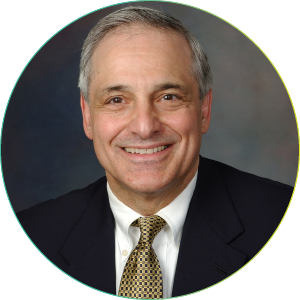 Thomas Viggiano, MD, MEd: 2021 Award for Excellence in Medical Education
As a gastroenterologist, professor, and dean at Mayo Clinic College of Medicine and Science, Dr. Viggiano has made a significant impact in academic medicine through his contributions in faculty affairs, education scholarship, curriculum quality improvement, and medical and interprofessional education. Notably, Dr. Viggiano designed a medical school curriculum at Mayo Clinic that improved clinical reasoning skills and understanding of public health and care delivery issues. He co-authored principles for applying the neurobiology of learning to curriculum design, and he was a leading proponent for integrating basic and social sciences into the curriculum. He also helped found the International Association of Medical Science Educators and, along with the Harvard Macy Institute, pioneered the application of quality improvement methodology to curriculum evaluation and planning. Many schools adopted this strategy, and the Liaison Committee on Medical Education has implemented an accreditation standard recommending that schools use quality improvement methodology in curriculum planning.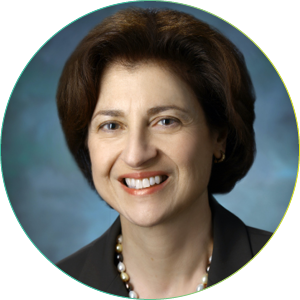 Suzanne Topalian, MD: 2021 Award for Distinguished Research in the Biomedical Sciences
As associate director of the Bloomberg-Kimmel Institute for Cancer Immunotherapy at Johns Hopkins University School of Medicine, Dr. Topalian has contributed groundbreaking research and opened new avenues of scientific investigation in cancer immunology. Her research focuses on manipulating immune checkpoints in cancer therapy, including the inhibitory receptor programmed cell death-1 (PD-1) and its major ligand, programmed death-ligand 1 (PD-L1). After designing a small first-in-human trial, Dr. Topalian led a team at the Sidney Kimmel Comprehensive Cancer Center at Johns Hopkins in a global effort that established immunotherapy as a viable method of cancer treatment alongside surgery, chemotherapy, and radiation therapy. Her leadership in both the clinical application and the correlative science in these trials demonstrated that blocking PD-1/PD-L1 can effectively reverse tumor immune suppression and mediate the durable regression of multiple types of advanced cancers. After Dr. Topalian's research was published in the New England Journal of Medicine in 2012, it prompted several major drug companies to devise agents that block PD-1/PD-L1; over 1,000 clinical trials testing anti-PD-1/PD-L1 antibodies have since been initiated.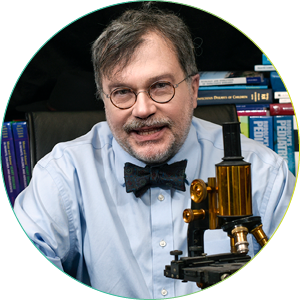 Peter Hotez, MD, PhD: 2021 Robert Wood Johnson Foundation David E. Rogers Award
A renowned vaccine scientist, Dr. Hotez has improved the lives of billions of people through his work to combat some of the most common debilitating diseases around the world. His groundbreaking research, advocacy, and education efforts have led to many breakthroughs, including a "rapid impact package" of medicines to treat neglected tropical diseases — the most common afflictions in poor nations — and a new low-cost version of a COVID-19 vaccine being tested across India. An elected member of the National Academy of Medicine and the American Academy of Arts and Sciences and the founding dean of the National School of Tropical Medicine at Baylor College of Medicine, Dr. Hotez is also an outspoken advocate and educator. In 2015 and 2016, he served as a U.S. Science Envoy for the State Department and White House under the Obama administration, leading the nation's vaccine diplomacy efforts. His work in countering anti-vaccine messaging has been paramount during the COVID-19 pandemic, and he has been leading efforts to confront anti-COVID-19-vaccine aggression.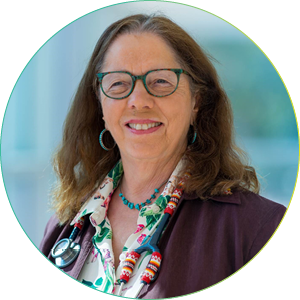 Judith Salmon Kaur, MD: 2021 Herbert W. Nickens Award
As one of the only practicing Native American medical oncologists in the United States, Dr. Kaur has led a national conversation to recognize cancer as a major unaddressed health disparity in Indigenous communities in the United States and internationally. Her leadership of the Spirit of Eagles project — one of her more than 150 NIH-funded projects — engaged native populations in culturally specific research, provided scholarships for students in medicine or biological sciences training, and advocated for improved cancer prevention and control. She also leads the Native CIRCLE, which provides culturally appropriate cancer education materials to native people. Dr. Kaur significantly expanded tribal access to palliative care by developing the Case-Based Palliative Care Training for Indian Health Service Providers course, which trained more than 50 Indian Health Service providers in partnership with the National Cancer Institute and the Indian Health Service. Over the past 25 years, Dr. Kaur has also mentored hundreds of minority medical students, including through the Hampton Scholars and Hampton Faculty Fellows programs she developed.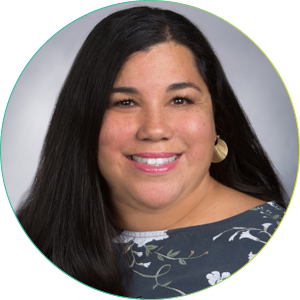 Natalie Rodriguez, MD: 2021 Arnold P. Gold Foundation Humanism in Medicine Award
As associate director of the University of California San Diego Student-Run Free Clinic Project, Dr. Rodriguez has had a dramatic impact on patients in underserved communities who have come to rely on the UCSD Free Clinic as a source of support. She simultaneously mentors students and residents through her work as an associate clinical professor in the Department of Family Medicine and as a clinical faculty member of the Scripps Chula Vista Family Medicine Residency Program. At the UCSD Student-Run Free Clinic, Dr. Rodriguez delivers care well beyond the clinics and has been known to visit a patient at home who didn't respond to phone calls about an urgent medical situation. She treats her students and colleagues in a similar way, looking beyond their immediate requests to understand their underlying needs. As one student put it, "Dr. Rodriguez listens with the goal of understanding my own perspective and to see the issues I face through my eyes."
Learn more about Dr. Rodriguez
University of Arkansas for Medical Sciences: 2021 Spencer Foreman Award for Outstanding Community Engagement
For more than 140 years, the University of Arkansas for Medical Sciences (UAMS) has promoted a better state of health for all Arkansans. As the only health sciences university in Arkansas, UAMS lives out its mission to "improve the health, health care, and well-being of Arkansans and others in the region, nation, and the world" and has made community engagement central to its patient- and family-centered care, education, and research. The success of this approach is apparent through initiatives like the Gift of Sight, a student-designed effort where UAMS and community partners volunteer their time to supply free cataract surgery for members of the Marshallese community affected by diabetes. The COVID-19 pandemic intensified UAMS' community involvement, particularly as it became apparent that Arkansas' Latino and Marshallese populations were disproportionally impacted. UAMS partnered with multiple agencies to provide COVID-19 testing, contact tracing, enhanced case management, and culturally appropriate vaccination and health education.
Learn more about the University of Arkansas for Medical Science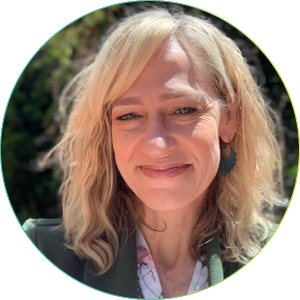 Tracy Fulton, PhD: 2021 Alpha Omega Alpha Robert J. Glaser Distinguished Teacher Award
As a professor of biochemistry at the University of California, San Francisco (UCSF), Dr. Fulton has worked to transform medical biochemistry from a siloed collection of enzymes and pathways to an applied discipline focused on understanding. She is passionate about helping students see connections between biochemistry and other disciplines and collaborates with faculty locally and nationally in this effort. As the chair of two committees that redesigned UCSF's pre-clerkship student assessment in 2015, Dr. Fulton led efforts to replace multiple-choice with open-ended questions, also in support of deep learning. In 2020, she led a complete revision of learning materials in the block she directs, REG-N (Renal, Endocrine, GI, and Nutrition), to eliminate language that perpetuated racism and gender bias. In addition to her work at UCSF, Dr. Fulton was a member of the group that produced the AAMC Core Entrustable Professional Activities for Entering Residency in 2014 and has served on several United States Medical Licensing Examination committees, co-chairing the pharmacology/biochemistry item-writing committee for three years.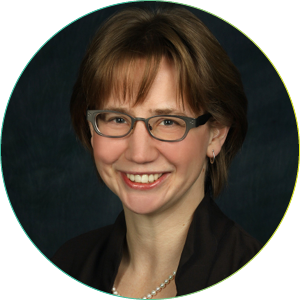 Valerie Lang, MD, MHPE: 2021 Alpha Omega Alpha Robert J. Glaser Distinguished Teacher Award
For the past two decades, Dr. Lang has embodied meliora — the Latin motto of the University of Rochester, which translates to "ever better" — by seizing every opportunity to create an even more outstanding medical student experience. As an associate professor of medicine at the University of Rochester School of Medicine and Dentistry, Dr. Lang led the design and implementation of a groundbreaking two-year course and four-year thread in the medical student program called Meliora in Medicine that combines health systems science with other disciplines, including professional identity formation, collaborative practice and teamwork, and the humanities. She also co-led the development of national online virtual-patient courses, via Aquifer Internal Medicine and Aquifer High Value Care. Dr. Lang has held various leadership positions at the medical school as well, including chair of the school's Third- and Fourth- Year Instruction Committee and a member of its Curriculum Steering Committee.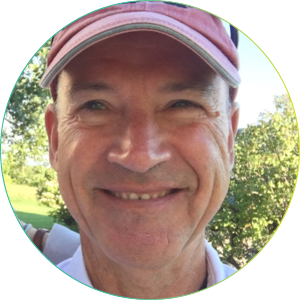 William Raszka Jr., MD: 2021 Alpha Omega Alpha Robert J. Glaser Distinguished Teacher Award
As the director of the pediatrics clerkship at the Robert Larner, M.D., College of Medicine at the University of Vermont, Dr. Raszka has spent 25 years inspiring students through a combination of outside-the-classroom learning and innovative classroom teaching methods. He directs a popular six-week integrated basic and clinical science course for first-year medical students called Attacks and Defenses, which challenges students through team-based learning rather than the standard lecture format. Nationally, Dr. Raszka led the cooperative effort to develop the National Core Curriculum in Pediatrics, which is a collaboration between the Council on Medical Student Education in Pediatrics and the Academic Pediatric Association's Medical Student Education Special Interest Group. This two-year project produced one of the first competency-based curricula for clerkship students. An advocate for equity, diversity, and inclusion, he also championed mitigating bias and eliminating inappropriate patient stereotypes while he served as chair of the United States Medical Licensing Examination Management Committee.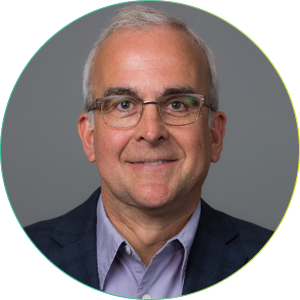 Leonard E. White, PhD: 2021 Alpha Omega Alpha Robert J. Glaser Distinguished Teacher Award
As associate professor in neurology at Duke University School of Medicine, Dr. White has set the bar for medical education through impressive foresight, anticipating student needs and pioneering new approaches well ahead of others in the field. He helped establish team-based learning at Duke, developed the first modular videos for hybrid flipped-classroom learning, and integrated humanities into medical education — long before these strategies became well-known and adopted across the country. Dr. White is the co-founder of the Duke master of biomedical sciences program, which includes partnerships to recruit and support talented underrepresented students who aspire to provide health care in underserved communities. But Dr. White's work also extends beyond the university's campus. He has coauthored and edited the leading undergraduate medical education textbook on neuroscience, and he created and teaches Medical Neuroscience, a medical school-caliber online course experienced by over 500,000 learners from more than 190 countries since it began in 2013.
Do you know someone who exemplifies the best of academic medicine? Nominations for the 2022 AAMC Awards are now open! Visit aamc.org/awards to learn more about the criteria and submit a nomination.