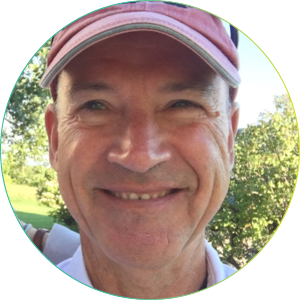 William V. Raszka Jr., MD
Professor of Pediatrics
Robert Larner, M.D., College of Medicine at the University of Vermont
As director of the pediatrics clerkship at Larner College of Medicine, Dr. Raszka has spent 25 years inspiring students through a combination of outside-the-classroom learning and innovative classroom teaching methods.
Dr. Raszka directs a popular six-week, integrated basic and clinical science course for first-year medical students called Attacks and Defenses, which challenges students through team-based learning rather than the standard lecture format. The course has consistently been one of the most highly rated courses in the curriculum. As one of his students wrote in an evaluation, "His questions are case-based, straightforward, and, importantly, he takes the time to explain why the wrong answers are wrong."
Nationally, Dr. Raszka led the cooperative effort to develop the National Core Curriculum in Pediatrics, a collaboration between the Council on Medical Student Education in Pediatrics and the Academic Pediatric Association's Medical Student Education Special Interest Group. This two-year project produced one of the first competency-based curricula for clerkship students and was the first to include professionalism.
Students in Dr. Raszka's courses have the opportunity to learn outside the classroom, too. He takes his students to museums to practice observational skills and to visit patients' homes to learn how families manage complex health needs. "Just memorizing the facts is not the key to learning," Dr. Raszka has said. "Being able to use the knowledge is really the exciting part. It's all about clinical decision-making."
An advocate for equity, diversity, and inclusion, Dr. Raszka championed mitigating bias and eliminating inappropriate patient stereotypes while chair of the United States Medical Licensing Examination Management Committee. He was honored by the Class of 2019 with the Dignity in Medicine Award for his work to promote diversity.
Dr. Raszka's dedication to the evaluation of health professionals earned him the 2020 National Board of Medical Examiners Edithe J. Levit Distinguished Service Award. During the pandemic, he was honored with the 2021 Vermont State School Nurses Association's J. Ward Stackpole, M.D. Award in recognition of the time he spent meeting with and supporting the work of school nurses. He serves as an associate editor of the journal Pediatrics and has placed in the top 1% for excellence in pediatric infectious disease in the U.S. News and World Report's Top Doctors list, which noted his special expertise in immunization compliance and non-tuberculous mycobacterial disease.
Dr. Raszka received his MD from Boston University School of Medicine. He completed his internship and residency in pediatrics at Tripler Army Medical Center in Honolulu and spent three years in Germany as a general pediatrician before returning to the East Coast of the continental United States to complete a fellowship in pediatric infectious diseases at the Uniformed Services University of Health Sciences in Bethesda, Maryland.
LEARN MORE ABOUT THE ALPHA OMEGA ALPHA ROBERT J. GLASER DISTINGUISHED TEACHER AWARD