An internationally recognized child injury prevention scientist. A groundbreaking cancer researcher. A health equity pioneer. These are among the recipients of the 2022 AAMC Awards, which recognize individuals and institutions that have made outstanding contributions in medical education, research, clinical care, and community engagement. The awardees were recognized during a virtual awards ceremony on October 26.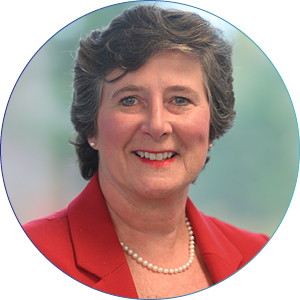 Lucinda L. Maine, PhD, RPh: 2022 Special Recognition Award
Throughout her career as a pharmacist and educator, Dr. Maine's passion for pharmacy fueled a desire to make the profession welcoming to students and to push them to succeed in the increasingly interdisciplinary environment of modern medicine. Until her retirement on June 30, 2022, she was executive vice president and CEO of the American Association of Colleges of Pharmacy (AACP). Among her many accomplishments in that position, she was a visionary leader of the Interprofessional Education Collaborative, created in 2009 by six national associations of schools of health professions including the AAMC, to promote and encourage constituent efforts that advance substantive interprofessional learning experiences. Before her tenure at the AACP, Dr. Maine served as senior vice president of the American Pharmacists Association, the first professional organization for American pharmacists. She was also a faculty member at the University of Minnesota and served as associate dean at the McWhorter School of Pharmacy at Samford University in Birmingham, Alabama.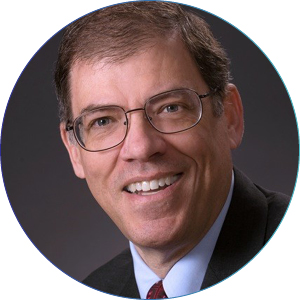 Anthony "Tony" Mazzaschi: 2022 Special Recognition Award
Until his retirement in December 2021, Mazzaschi had a long and distinguished career advancing and communicating public policy issues affecting academic medicine. He joined the Association of Schools and Programs of Public Health (ASPPH) in 2014 to lead their public policy efforts, and before that, was senior director for scientific affairs at the AAMC, where he revitalized and directed the AAMC Council of Academic Societies and managed its transition to the Council of Faculty and Academic Societies (CFAS) to be more representative of the faculty voice within the AAMC. One of his enduring legacies in that role is an email newsletter for CFAS members and constituents that came to be known as "Tony Mail," with a listserv of more than 10,000 subscribers. Mr. Mazzaschi also organized a community of medical school research deans that became the AAMC Group on Research Advancement and Development, and he served as the AAMC staff leader on various critical and high-profile research policy issues.
Learn more about Mr. Mazzaschi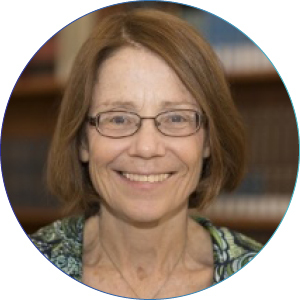 Bonita "Bonnie" Stanton, MD: 2022 Special Recognition Award (Posthumous)
On Jan. 19, 2022, Dr. Stanton, a pediatrician and founding dean of the Hackensack Meridian School of Medicine (Hackensack Meridian SOM) in New Jersey, passed away unexpectedly. Dr. Stanton spent significant time establishing the medical school, securing accreditation from five institutions and establishing Hackensack Meridian SOM as an independent institution of higher education. She previously taught at the University of Maryland, West Virginia University, and Wayne State University. Dr. Stanton was also a prolific researcher, earning numerous National Institutes of Health grants and serving as a principal investigator for a range of studies over a quarter century. She made major research contributions aimed at global HIV prevention and authored more than 350 peer-reviewed publications. She served as editor for several textbooks, including the Nelson Textbook of Pediatrics, and was the consulting editor for Pediatric Clinics of North America. Dr. Stanton also served on the American Board of Pediatrics Global Health Task Force.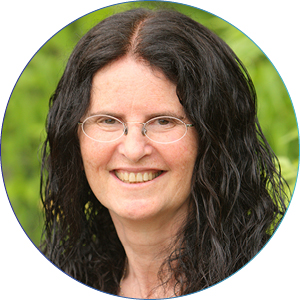 Yvonne Steinert, PhD: 2022 Excellence in Medical Education Award
A psychologist by training, Dr. Steinert, professor in the Department of Family Medicine and Institute of Health Sciences Education at McGill Faculty of Medicine and Health Sciences in Canada, has brought a unique international perspective to medical education. Born in the Netherlands and now a Canadian citizen, Dr. Steinert speaks five languages: English, French, Hebrew, Dutch, and German. Her decidedly international viewpoint and ability to communicate in multiple languages is just part of what makes Dr. Steinert such a dynamic educator. In 2019, Dr. Steinert launched the Institute of Health Sciences Education at McGill, which fosters interprofessional collaboration across the health professions and biomedical sciences. The driving force behind the International Faculty Development Conference and FacDev tracks at the AMEE conference, Dr. Steinert has also played a major role in Canadian and Asia-Pacific medical education conferences. In 2018, Dr. Steinert was honored with Canada's highest honor, the Order of Canada, in recognition of her transformative contributions to the field of medical education.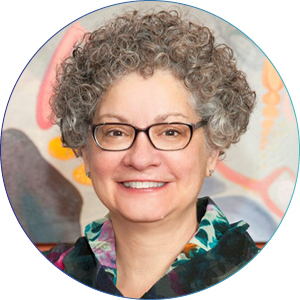 Guillermina "Gigi" Lozano, PhD: 2022 Award for Distinguished Research in the Biomedical Sciences
Over the course of her highly distinguished research career, Dr. Lozano, professor and chair of the Department of Genetics at the University of Texas MD Anderson Cancer Center, has made numerous groundbreaking contributions to the field of cancer research. In 1990, she became one of the first to recognize that the p53 gene encoded a transcriptional activator of other genes. p53 is sometimes called the "guardian of the genome" because it suppresses tumor development; the p53 protein activates when DNA is damaged and serves as a checkpoint in the elimination or repair of cells with damaged DNA. Because of these properties, mutation of the p53 gene is a key event in the development of many cancerous tumors. Dr. Lozano's lab has been unraveling the complexities of this process, which has helped generate new approaches to cancer treatment. For these contributions, in 2017, Dr. Lozano was elected to the National Academy of Sciences.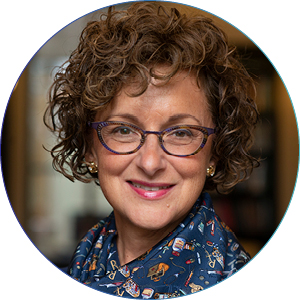 Flaura K. Winston, MD, PhD: 2022 Robert Wood Johnson Foundation David E. Rogers Award
Between 1988 and 2018, the number of youths and young adults who died in motor vehicle crashes in the United States dropped dramatically, from 30,819 to just 7,381 each year. This decline is in no small part because of the efforts of Dr. Winston, distinguished chair in the Department of Pediatrics at Children's Hospital of Philadelphia (CHOP) and the founder and scientific director of the National Science Foundation Center for Child Injury Prevention Studies and the Center for Injury Research and Prevention at CHOP. Dr. Winston is an internationally recognized injury scientist, innovator, and engineer whose research and public policy recommendations have advanced regulations, laws, programs, and products that have saved thousands of lives. Dr. Winston and her team created a national child-focused crash surveillance system that has led to upgrades in 49 state and federal child passenger safety laws, and numerous upgrades to federal vehicle and child-restraint safety standards. In 2017, she was elected to the National Academy of Medicine.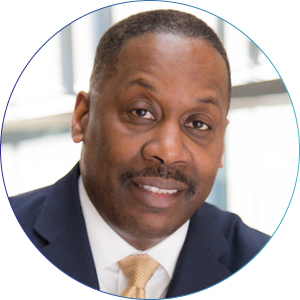 Thomas A. LaVeist, PhD: 2022 Herbert W. Nickens Award
As dean and Weatherhead Presidential Chair in Health Equity at the School of Public Health and Tropical Medicine at Tulane University, Dr. LaVeist has devoted his extraordinary 30-year career to dismantling racism, promoting social justice, and fighting for equity in health care. A prolific scholar, Dr. LaVeist in 2005 published Minority Populations and Health: An Introduction to Health Disparities in the United States, a formative reference for instructors of medical, nursing, and public health students. In 2009, he joined the founding national advisory board of Meharry Medical College as the inaugural chair of its Center for Health Policy. And during the COVID-19 pandemic, Dr. LaVeist leveraged his connections in academic medicine to encourage vaccination in Black communities. Dr. LaVeist's accolades include the Innovation Award from the National Institutes of Health and the Knowledge Award from the U.S. Department of Health and Human Services. He was elected to the National Academy of Medicine in 2013.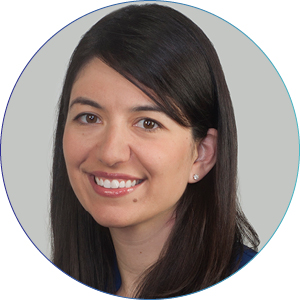 Maura George, MD: 2022 Arnold P. Gold Foundation Humanism in Medicine Award
The practice of medicine and the training of future physicians are fundamentally humanistic pursuits and Dr. George, associate professor of medicine at Emory University School of Medicine, excels at both. In one of her most impactful roles, Dr. George serves as a small-group advisor to incoming students, working closely with groups of 8 to 10 students and mentoring them throughout their four-year medical school careers. In 2006, she was selected by peers and faculty as the sole recipient in her medical school class of the Dr. Frederick Stenn Memorial Award for Humanism in Medicine. Since then, she has furthered compassion in medicine as a clinician-educator, aiming to boost the humanist ideals of medicine and medical education. In 2019, she received the prestigious Evangeline T. Papageorge Distinguished Teaching Award, which recognizes a faculty member whose "intellectual luminosity has generated the greatest excitement about learning among students and colleagues."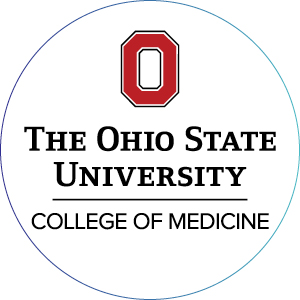 The Ohio State University College of Medicine and Wexner Medical Center: 2022 Spencer Foreman Award for Outstanding Community Engagement
Located in the state's capital, The Ohio State University College of Medicine (Ohio State) and Wexner Medical Center share a deep commitment to and rich history of partnering with the community to improve people's lives through innovation in research, education, increased access to clinical care, and community engagement. Collaboration, shared leadership, and multidirectional engagement with community partners is evidenced through Partners Achieving Community Transformation, a 501(c)(3) that was established in partnership with the City of Columbus and the Columbus Metropolitan Housing Authority to revitalize the city's Near East Side. As a leading research institution, Ohio State holds multiple grants addressing community health and policy. And as a national leader in addressing the opioid epidemic, Ohio State's coordinated strategies to reduce dependency on opioid pain medications have resulted in fewer postoperative opiate prescriptions across many specialties. The deep relationships between the academic health center and the communities it serves play a vital role in the positive outcomes seen in Ohio State's programs, from the main campus to East Hospital, with impacts that stretch beyond central Ohio, providing models that can be replicated across the country.
Learn more about The Ohio State University College of Medicine and Wexner Health Center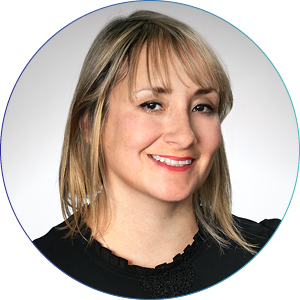 Rachel Marie E. Salas, MD: 2022 Robert J. Glaser Distinguished Teacher Award
Increasingly, science has determined that sleep is vital to all human activities, and Dr. Salas, sleep specialist and professor of neurology at the Johns Hopkins University School of Medicine, has been instrumental in ensuring that medical students are well-versed in the science of sleep medicine. As part of her work directing the neurology clerkship at Johns Hopkins over the past decade, Dr. Salas developed MySleep101, an asynchronous curriculum for clerkship students. In her clinical practice, she led a team to build MySleepScript, an app that helps users identify sleep disorders. She spearheaded the first at-home sleep apnea testing protocol at Johns Hopkins and has developed a well-being coaching practice at the Johns Hopkins Center for Sleep and Wellness. Her passion and innovation also extend to the Interprofessional Education Collaborative Practice at the school of medicine, where she serves as director.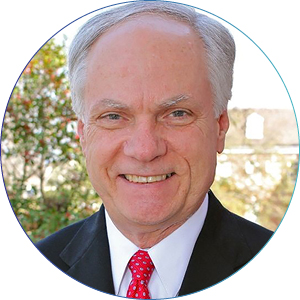 Richard A. Hoppmann, MD: 2022 Robert J. Glaser Distinguished Teacher Award
As the founder and past director of the Ultrasound Institute at the University of South Carolina School of Medicine Columbia, Dr. Hoppmann has introduced countless medical students to the power of ultrasound to peer inside the human body. In 2006, he introduced a first-of-its-kind integrated ultrasound curriculum across all four years of medical school, a curriculum that has helped shape ultrasound instruction at medical schools across the nation. Dr. Hoppmann's work has led to four patents, including one that combines technology for a digital stethoscope, electrocardiography, and ultrasound into a single ultrasound probe. This innovative, multitasking approach allows learners to correlate heart sounds, electrical activity tracing, and the dynamic appearance of cardiac structures simultaneously. Dr. Hoppmann has also harnessed the power of the patient experience as a teaching tool by bringing patients into the classroom to allow students a firsthand glimpse into the struggles of coping with chronic diseases.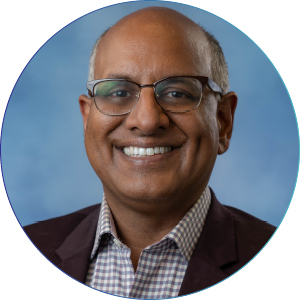 Rajesh S. Mangrulkar, MD: 2022 Robert J. Glaser Distinguished Teacher Award
As director of the Michigan Center for Interprofessional Education at the University of Michigan (U-M) Medical School, Dr. Mangrulkar has had an enormous impact on medical education, not just for medical students but for all students in the 10 health professions schools across U-M's three campuses. He led the largest redesign of the U-M Medical School curriculum in more than 50 years, a curriculum that pushes students to develop and lead experiential initiatives that address real-world health issues. A pioneer in the field of web-based simulation tools for improved clinical skills training, Dr. Mangrulkar is the founder and executive director of RISE (Research. Innovation. Scholarship. Education.), a strategic initiative to bring more innovation into health science education by investing in faculty and student fellows and their ideas. This program helps budding innovators develop skills as leaders, problem solvers, and collaborators while having an immediate impact on the world around them.
Learn more about Dr. Mangrulkar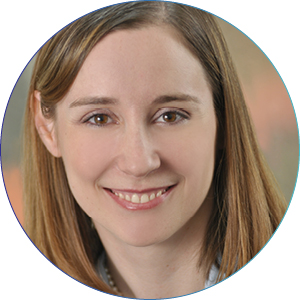 Kristina H. Petersen, PhD: 2022 Robert J. Glaser Distinguished Teacher Award
For Dr. Petersen, assistant dean of academic support programs at New York Medical College (NYMC), the key to excellence in academic medicine is ensuring equal access for all learners. That includes the 1,200-plus medical students nationwide with disabilities. Through her role in the Office of Academic Support at NYMC, Dr. Petersen works directly with students to improve study strategies and time management techniques. She also leads a team that is pioneering efforts to create a disability curriculum to provide future physicians with training in how to best serve patients with disabilities. Dr. Petersen's research includes quantitative and qualitative assessments of the efficacy of instructional and supportive interventions, and her work has supported the development of best practices to fully include students with disabilities in medical education. In July 2022, Dr. Petersen began a two-year term as president of the Coalition for Disability Access in Health Science Education, which aims to facilitate access and opportunities for people with disabilities in health sciences education.
Do you know someone who exemplifies the best of academic medicine? Nominations for the 2023 AAMC Awards are now open! Visit aamc.org/awards to learn more about the criteria and submit a nomination.