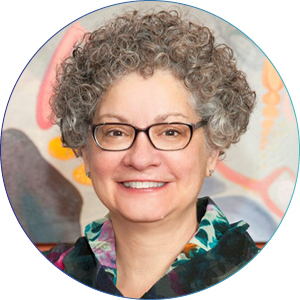 Guillermina "Gigi" Lozano, PhD
University of Texas MD Anderson Cancer Center
Over the course of her highly distinguished research career, Guillermina "Gigi" Lozano, PhD, professor and chair of the Department of Genetics at the University of Texas MD Anderson Cancer Center in Houston, Texas, has made numerous groundbreaking contributions to the field of cancer research.
In 1990, she became one of the first to recognize that the p53 gene encoded a transcriptional activator of other genes. p53 is sometimes called the "guardian of the genome" because it suppresses tumor development; the p53 protein activates when DNA is damaged and serves as a checkpoint in the elimination or repair of cells with damaged DNA.
Because of these properties, mutation of the p53 gene is a key event in the development of many cancerous tumors. When the p53 gene is neutralized, tumors grow unchecked. Alterations in components of the p53 pathway, such as amplification of the Mdm2 gene (which encodes a p53 inhibitor) can also contribute to the development of tumors. Dr. Lozano identified Mdm2's role as a critical inhibitor of p53 in the development of some tumors, along with that of Mdm4.
Dr. Lozano's lab has been unraveling the complexities of this process and expanding our scientific understanding of this important pathway and its role in the development of several kinds of cancer for the past few decades. In aid of these discoveries, Dr. Lozano has conducted "elegant genetic experiments" in mice, noted Ronald DePinho, MD, professor and fellow cancer researcher at MD Anderson Cancer Center.
"This seminal work set the stage for current approaches to therapeutically reengage p53 in tumors through pharmacological disruption of the p53-Mdm2/Mdm4 axis, one of the most promising new avenues in targeted cancer therapy," Dr. DePinho said. Thus, Dr. Lozano and her team have paved the way for innovative research that has helped generate new approaches to cancer treatment and new ways of thinking about halting the progression of cancerous tumors.
For these contributions, in 2017, Dr. Lozano was elected to the National Academy of Sciences.
Dr. DePinho noted that in addition to being a distinguished scientist, Dr. Lozano is "also a strong contributor to the education of the next generation of physicians and scientists. She is an outstanding mentor and collaborator and an exemplary role model for women and underrepresented minority faculty in academia."
Dr. Lozano received her BS in biology and mathematics, magna cum laude, from the University of Texas Rio Grande Valley in 1979. She earned a PhD in biochemistry from Rutgers University and the University of Medicine and Dentistry of New Jersey in 1986. She completed a postgraduate research fellowship in molecular biology at Princeton University under Arnold J. Levine, PhD, a widely acclaimed leader in cancer research.
LEARN MORE ABOUT THE AWARD FOR DISTINGUISHED RESEARCH IN THE BIOMEDICAL SCIENCES