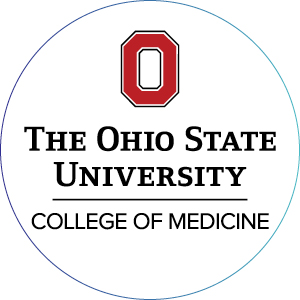 The Ohio State University College of Medicine and Wexner Medical Center
Located in the state's capital, The Ohio State University College of Medicine and Wexner Medical Center (Ohio State) share a deep commitment to and rich history of partnering with the community to improve people's lives through innovation in research, education, increased access to clinical care, and community engagement.
Collaboration, shared leadership, and multidirectional engagement with community partners is evidenced through the Partners Achieving Community Transformation (PACT), a 501(c)(3), was established in partnership with the City of Columbus and the Columbus Metropolitan Housing Authority to revitalize Columbus' Near East Side. Since its founding, PACT has increased development and homeownership through down payment assistance and homebuyer education; restored properties in the area through its Exterior Home Repair grants program; and improved neighborhood K-12 schools through programs like its Health Sciences Academy, which engages all six of the Near East Side's public schools. PACT also developed a blueprint for revitalization that serves as a model for other institutions nationwide.
"What Ohio State has done in the Near East Side is truly groundbreaking," noted Fred Ransier, former PACT chair. The institution has "gone above and beyond" by providing "resources for the community to repair the systemic disadvantage that was affecting the health and safety of the community," he added.
As a leading research institution, Ohio State holds multiple grants addressing community health and policy. Ohio State conducted community-engaged research resulting in the creation of Moms2B, a pregnancy education and health care access program for expectant mothers in economically disadvantaged neighborhoods. The program has successfully reduced infant mortality and preterm births, helping more than 3,000 parents.
A national leader in addressing the opioid epidemic, Ohio State's coordinated strategies to reduce dependency on opioid pain medications have resulted in fewer post-op opiate prescriptions across many specialties. One specialty reduced post-op opiate prescriptions by 63% while maintaining patient satisfaction scores on pain management. In partnership with the National Institute on Drug Abuse, Ohio State's HEALing Communities Study aims to reduce opioid overdose deaths by 40% over three years through innovative pain treatment techniques.
Ohio State's executive leaders are proud of the institution's commitment to community engagement. Dr. Carol Bradford, dean of The Ohio State University College of Medicine, said the institution's "passion and dedication to improving the well-being of those facing health inequalities is extraordinary." Community partner and health commissioner at Columbus Public Health, Dr. Mysheika Roberts, agreed, noting Ohio State's contributions are "an important advancement to health equity." The deep relationships between the academic health center and the communities served, along with strategic focus, play a vital role in the positive outcomes seen in Ohio State's programs, from their main campus to East Hospital, with impacts that stretch beyond Central Ohio, providing models that can be replicated across the country.
LEARN MORE ABOUT THE SPENCER FOREMAN AWARD FOR OUTSTANDING COMMUNITY ENGAGEMENT