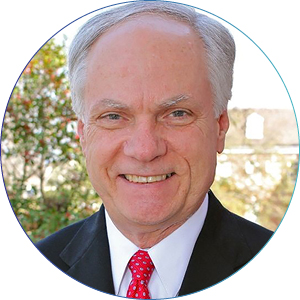 Richard A. Hoppmann, MD, FACP, FAIUM
University of South Carolina School of Medicine - Columbia
A clinical professor of medicine and rheumatologist by training, Richard A. Hoppmann, MD, FACP, FAIUM, is founder and past director of the Ultrasound Institute at the University of South Carolina (UofSC) School of Medicine - Columbia. In that capacity, he introduced countless students to the power of ultrasound to peer inside the human body to observe living anatomy and physiology as well as pathophysiology.
In 2006, Dr. Hoppmann introduced an integrated ultrasound curriculum across all four years of medical school. This curriculum was the first of its kind at a medical school in the United States, and it has helped make ultrasound instruction a fundamental part of every medical student's education. The Ultrasound Institute also developed training programs for residencies and primary care providers in rural South Carolina.
Over the 16 years since Dr. Hoppmann founded the Ultrasound Institute, it has grown to international prominence. Dr. Hoppmann has given more than 20 national and 25 international presentations across Europe, Asia, and South America. He has mentored multiple medical students who have gone on to become experts in ultrasound education and has consulted with medical schools on developing their own ultrasound curricula, most notably at the University of Nicosia in Cyprus, Paris Diderot University in France, and the University of Leeds in the U.K.
Dr. Hoppmann's work has led to four patents, including one that combines technology for a digital stethoscope, electrocardiography, and ultrasound into a single ultrasound probe. This innovative, multitasking approach allows learners to correlate heart sounds, electrical activity tracing, and the dynamic appearance of cardiac structures simultaneously. "Within medical education, this has the potential to enhance understanding of cardiac physiology and pathology," noted Joshua Thornhill, MD, UofSC School of Medicine - Columbia associate dean for medical education and academic affairs.
Dr. Hoppmann has also harnessed the power of patient experience as a teaching tool by bringing patients into the classroom to allow students a firsthand glimpse into the struggles of coping with chronic diseases.
"The University of South Carolina School of Medicine - Columbia has many outstanding educators," noted Thornhill. "But only a few rise to the realm of national excellence. Dr. Richard A. Hoppmann is one of those few."
Since 1994, Dr. Hoppmann's students have honored him six times as Teacher of the Year, and he has been selected many times as a String of Pearls speaker to dispense some of the many pearls of wisdom he has gained throughout his distinguished career. He also founded the Society of Ultrasound in Medical Education and served as the organization's first president.
Dr. Hoppmann earned his undergraduate degree from the University of South Carolina and graduated from the Medical University of South Carolina in Charleston in 1982.
LEARN MORE ABOUT THE ALPHA OMEGA ALPHA ROBERT J. GLASER DISTINGUISHED TEACHER AWARD