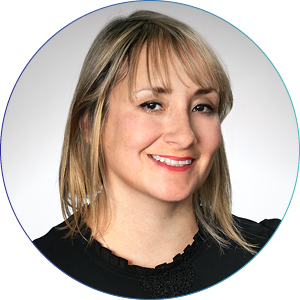 Rachel Marie E. Salas, MD, MEd, FAAN, FANA, FAASM
Johns Hopkins University School of Medicine
Increasingly, science has determined that sleep is vital to all human activities, and the efforts of Rachel Salas, MD, sleep specialist and professor of neurology at the Johns Hopkins University School of Medicine, has certainly aided medical school education.
As part of her work directing the neurology clerkship at Johns Hopkins over the past decade, Dr. Salas developed MySleep101, an asynchronous curriculum for clerkship students. Her direction of the clerkship has resulted in high praise, both within the school and nationally, for its innovative approaches to teaching neurology content. She has also served as the vice chair and chair of the American Academy of Neurology Consortium of Clerkship Directors, where she has led 150 directors in their efforts to oversee the development of the next generation of neurologists.
She has embraced innovation in her clinical practice as well, leading a team to build MySleepScript, an app that helps users identify sleep disorders. That app was used in clinical studies that resulted in three manuscripts, all first-authored by medical students. She also spearheaded the first at-home sleep apnea testing protocol at Johns Hopkins and developed a well-being coaching practice at the Johns Hopkins Center for Sleep and Wellness.
Her passion and innovation extend to the Interprofessional Education (IPE) Collaborative Practice at the School of Medicine, where she serves as director. Dr. Salas built a recognition program to develop faculty IPE role models and created an IPE virtual campus, making curricular and social events widely accessible. 
Paul Rothman, outgoing CEO of Johns Hopkins Medicine and dean of the medical faculty, noted that in all of her roles, Dr. Salas is "an education exemplar" who has "contributed significantly to the training of health professions learners and faculty."
Recognized as a distinguished teacher locally and nationally, Dr. Salas received the 2018 Teaching Award and 2021 Educational Scholarship Award from the Johns Hopkins Institute for Excellence in Education. In 2020, she received the Johns Hopkins Alumni Association Excellence in Teaching Award, one of the most prestigious recognitions bestowed at the school. In 2021, she was inducted into the Johns Hopkins Distinguished Teaching Society, which Rothman described as "the most renowned teaching distinction at JH." Dr. Salas is a 2019 Macy Faculty Scholar, one of the most prestigious educational programs for transforming educational leaders. She was selected as a 2019 American Medical Association Health Systems Science Scholar and now serves as one of the program's core faculty.
Dr. Salas earned an undergraduate degree in biology from St. Mary's University in San Antonio, Texas, in 1998 and her MD from the University of Texas Medical Branch in Galveston in 2002.
LEARN MORE ABOUT THE ALPHA OMEGA ALPHA ROBERT J. GLASER DISTINGUISHED TEACHER AWARD