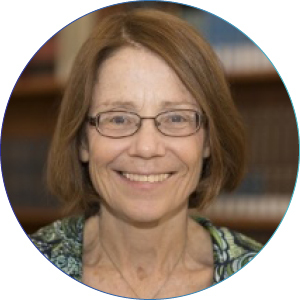 Bonita "Bonnie" Stanton, MD
Hackensack Meridian School of Medicine
On Jan. 19, 2022, Bonita "Bonnie" Stanton, MD, founding dean of the Hackensack Meridian School of Medicine (Hackensack Meridian SOM), passed away unexpectedly. She spent significant time establishing the School of Medicine and had served the Hackensack Meridian Health community since 2018.
Bob Garrett, CEO of Hackensack Meridian Health, said, "It is impossible to overstate her role in bettering, and saving, countless lives … as a pediatrician and visionary in medical education. Leaders of positive change, those who really move the world to a better place … are few and far between. Dean Stanton was such a person — a figure whose legacy extends from the impoverished parts of the developing world to the most prestigious halls of academia, including the medical school she helped create in a totally new mold, amid the promise of a better 21st-century future…."
Early in her career, Dr. Stanton worked for the World Bank in Dhaka, Bangladesh, focusing on the prevention and treatment of diarrheal diseases that had a lasting impact on community health. That experience galvanized her commitment to medicine and drove her entire career, including her service as the founding dean of Hackensack Meridian SOM. 
In that role, Dr. Stanton secured accreditation from five institutions and established Hackensack Meridian SOM as an independent institution of higher education. She also guided the institution and the leadership team she assembled through the COVID-19 pandemic.
Dr. Stanton previously taught at the University of Maryland, West Virginia University, and Wayne State University.
Dr. Stanton earned numerous National Institutes of Health grants and served as a principal investigator for a range of studies over a quarter century. She made major research contributions aimed at global HIV prevention and authored more than 350 peer-reviewed manuscripts. She served as editor for several textbooks, including the Nelson Textbook of Pediatrics, and was the consulting editor for Pediatric Clinics of North America. Dr. Stanton also served on the American Board of Pediatrics Global Health Task Force.
An AAMC Council of Deans (COD) fellow in 2002 and 2003, Dr. Stanton was a thoughtful and engaged member of the COD, and she served as COD liaison on the AAMC Group on Diversity and Inclusion from 2017 to 2022. She also served on the COD Nominating Committee.  
Dr. Stanton earned a BA from Wellesley College and her MD at Yale School of Medicine. She completed her pediatric residency at the University Hospitals Rainbow Babies and Children's Hospital in Cleveland, Ohio, an affiliate of Case Western Reserve University School of Medicine.
In recognition of Dr. Stanton's leadership and influence on the Hackensack Meridian community, the medical students she encountered throughout her career, and the staff and faculty of the medical school, the AAMC Board of Directors confers this Special Recognition Award.