New section
America's medical schools and teaching hospitals educate tomorrow's doctors and prepare them to meet society's evolving health needs.
The AAMC leads innovation along the continuum of medical education, from medical school and residency training to continuing medical education by providing resources, programs, and learning opportunities to support the medical education community.  We represent all accredited medical schools in the United States and Canada that grant the MD degree.
Find out what medical school and residency training (PDF) involve and how they are changing.
New section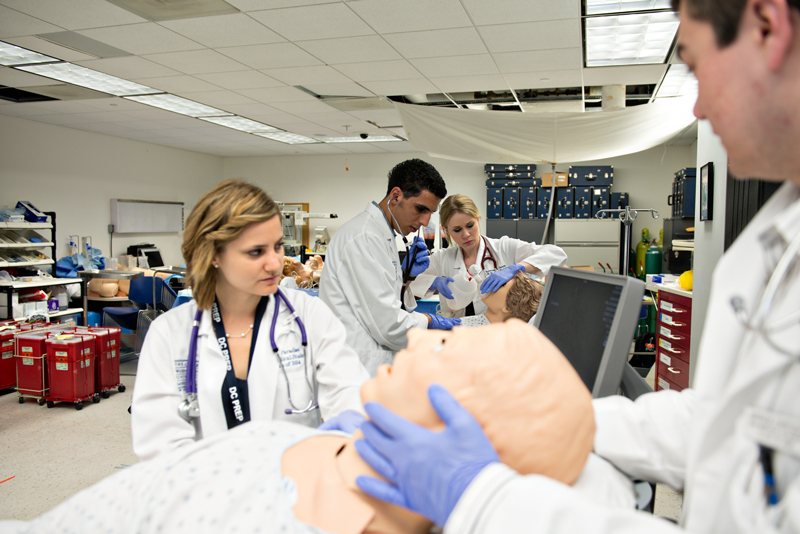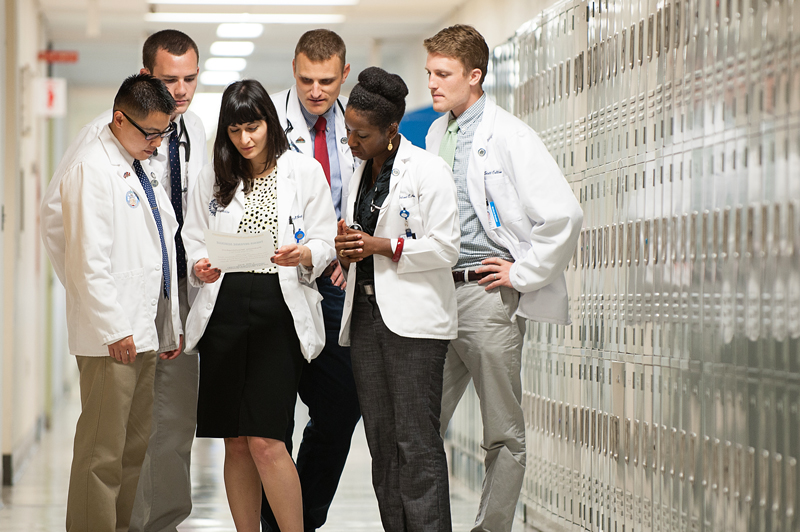 What's New in Medical Education
Fostering Scholarship in Medical Education Webinar Series
This four-part series aims to advance your work as an educator, researcher, and writer. Sessions focus on MedEdPORTAL and Academic Medicine, new workplace education research, and finding the right home for your scholarship. 
2019 Curricular Innovation Award Winners Announced
The AAMC Curricular Innovation Award recognizes the innovative ways AAMC member institutions are actively working to advance the education of opioids, substance use disorder, and pain management.
Medical Education 2020 Calls for Submissions Now Closed
Calls for proposals for the 2020 AAMC Learn Serve Lead Meeting and the 2020 Group on Educational Affairs Regional Spring Meetings are now closed. Learn more about the proposal review process and the meeting locations and dates.
Tips for the Medical Educator's "Elevator Pitch"
In this video, David Acosta, MD, and Daniel Hashimoto, MD, MS, demonstrate what to do (and what not to do) to successfully deliver your elevator pitch.
New section
Medical Education Initiatives
More Initiatives
The AAMC leads and supports initiatives and projects to advance a continuum of medical education that inspires members of the academic medicine community to serve the public, promote health, and improve care for all.
New section
Data, Reports, and Publications
More Data & Reports
The AAMC publishes a variety of resources on topics related to medical education.
Voices of Academic Medicine
New section
Interprofessional Education Collaborative (IPEC)
To prepare students for team-based practice, medical and health professional schools across the nation are launching innovative programs in interprofessional collaboration.
Liaison Committee on Medical Education (LCME)
The LCME is the U.S. Department of Education-recognized accrediting body for programs leading to the M.D. degree in the United States and Canada.