The AAMC Research and Action Institute
The United States needs a new approach to the most pressing health care challenges before us.
The AAMC Research and Action Institute brings together leaders from the nation's medical schools, teaching hospitals, and research institutions, along with other experts, to tackle complex health policy issues and develop straightforward solutions to improve health. It digs deeper into the issues and makes the connections that can lead to effective change.
The institute takes a straightforward, nonpartisan, practical approach to policy issues that utilizes the expertise of the AAMC, its members, policy experts, and other stakeholders. Atul Grover, MD, PhD, serves as executive director of the AAMC Research and Action Institute.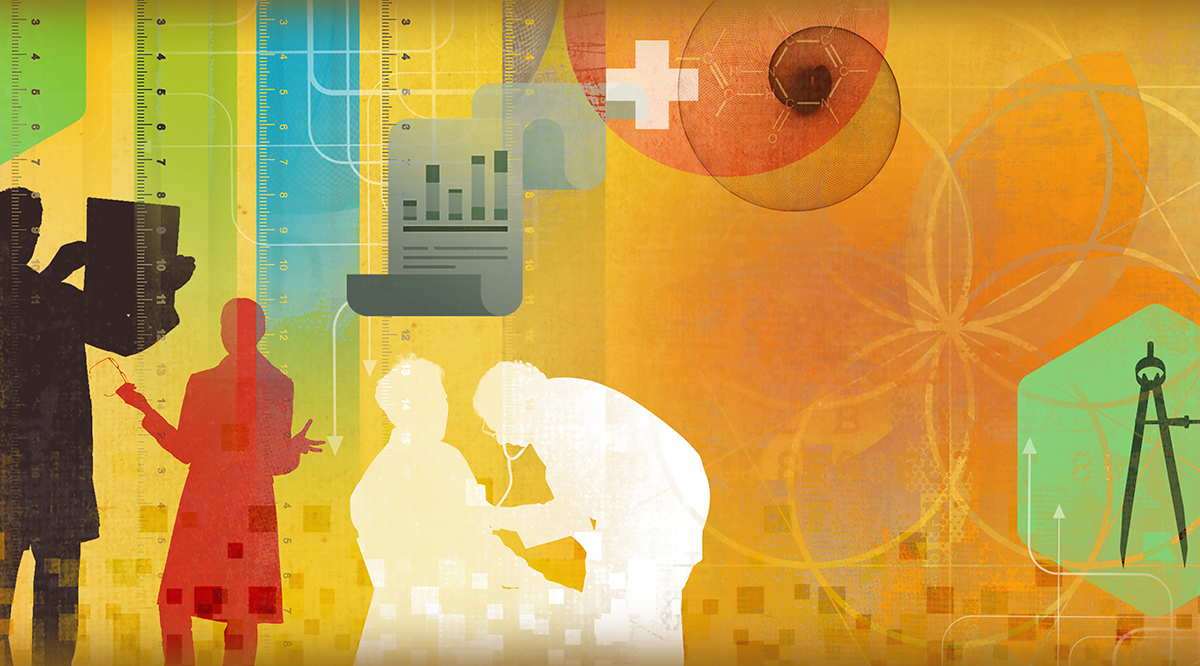 The AAMC Research and Action Institute, the association's think tank, tackles a number of our nation's greatest challenges that are affecting the health of the United States.
The institute aims to take a novel approach to discussing policy challenges and offer solutions to the most intractable problems. The institute redefines complex problems, finds a common understanding of their core components, and brings more visibility to feasible — but not necessarily popular — solutions.
The institute is committed to breaking down complex topics and helping policymakers and the public understand, navigate, and improve American health care.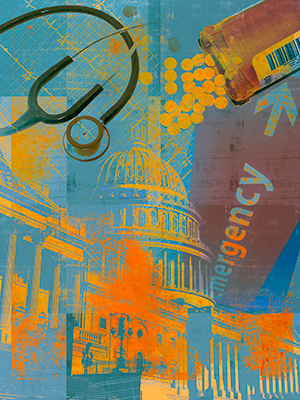 For decades, the United States' health care and regulatory decision-makers have turned to the AAMC for information, data, and guidance on pressing issues from health care to social justice. This is especially true in times of public health crises such as Ebola and the coronavirus pandemic.
The AAMC Research and Action Institute brings policymakers clear, thoughtful insights on health policy issues that are derived from the collective thinking of national experts, researchers, and other stakeholders. It helps expand the reach of the AAMC to lead in areas beyond academic medicine to nationwide health care.
The COVID-19 pandemic revealed the tremendous strength of our nation's clinicians, scientists, and front-line workers, but it also exposed the U.S. health care system's continued challenges related to access, equity, and public health infrastructure.
The pandemic underscored the need to address the nation's existing challenges of widespread health disparities, expanding access to care, rising health care costs, and public health infrastructure.
The institute regularly produces original research and issue briefs. From time to time, the institute will also provide practical guidance to the general public on complex public health issues.
Keep up with the Institute
The institute invites health care decision-makers, influencers, and members of the public to subscribe to future communications and updates from Executive Director Atul Grover, MD, PhD. It also welcomes feedback on issues of interest that the Research and Action Institute may address.