Successful Organizational Change Requires a Fundamental Shift in Behavior
You're a leader facing complex challenges.
Today's evolving environment demands that you pursue organizational change and transformation to achieve your institution's goals, but you're unsure where to begin.
Whether you're wrestling with cultural impacts of a merger or working to improve leadership and faculty collaboration, we'll partner with you to navigate these challenges and enhance your organization's performance.
We are not a consulting firm; we are partners invested in your success.
Our approach is different. We don't have a one-size-fits-all template for our work. We believe that each engagement should offer the best solution for each individual organization. We work directly and collaboratively with you to develop a plan that works best for your institution and the issues it is facing.
We can help you make sense of your most complicated, complex, and daunting challenges, including:
Function and Structure of Dean's Offices
For new deans (and longtime deans, too), we can help you make sense of the structure of the dean's office. We provide an analysis of what's working effectively and actionable strategies for improving its function and structure. This can include:
Structuring the leadership team and organizing their responsibilities. 
Aligning resources with mission strategies.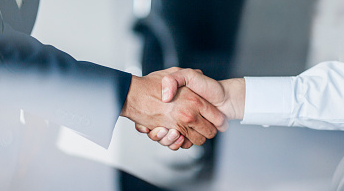 Shared Governance
Both medical school leadership and faculty understand the importance of fostering a collaborative environment to successfully meet the demands of research, education, patient care, and community engagement. We can help you identify ways to work more cohesively with faculty in shared governance of your organization. These can include:
Taking a future-oriented approach to developing and implementing strategy.
Articulating a compelling vision statement.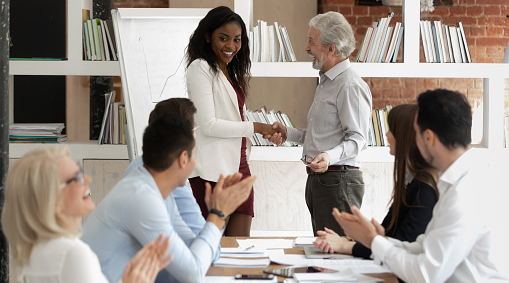 Leadership Development 
For associate deans, department chairs, and other leaders, we provide leadership training to help you and your colleagues strengthen your ability to communicate effectively with each other and across the organization. This can include:
Working together as a leadership team.
Strategies for engaging in high-stakes communication.
Communicating effectively with different audiences. 
Focused executive leadership coaching.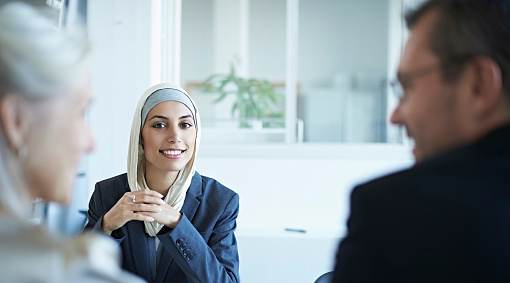 Faculty Recruitment and Assessment
Faculty are at the center of your organization. Your success in conducting groundbreaking research, training future physicians, or providing exceptional patient care is dependent on your relationship with your faculty. We partner with you to equip your stakeholders with the insight, tools, and training needed to attract and engage top faculty talent. This can include:
Understanding and managing unconscious bias.
Implementing effective search and recruiting processes.
We approach every situation as unique. We engage with your organization as a trusted partner and develop a shared understanding of its organizational culture. Our approach includes:
An initial conversation: We begin each project with a conversation. We want to ensure that we have a clear understanding of your institution's challenges and needs.
A proposal and service agreement: We work with you to develop a proposal defining the scope of our work, a timeline, and the expected cost. When we have completed a mutually acceptable proposal, we develop a simple service agreement. Once the agreement is executed, our work begins.
An on-site assessment: Our next step is to visit your campus to perform an on-site assessment, trainings, workshops, and interviews.
A final report/assessment: We conclude each engagement with a summary report of recommendations for moving forward.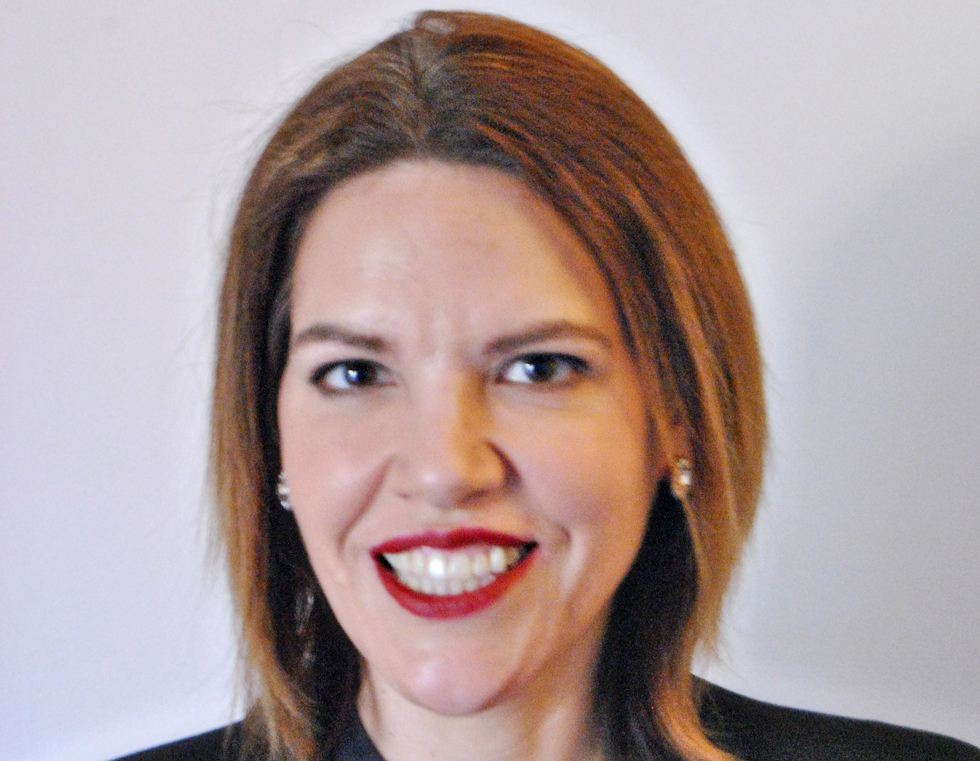 Sarah McGhee
Sarah Theresa McGhee, PhD, serves as the lead project management specialist in AAMC Organizational Solutions. With a background in communication studies, she brings a unique AAMC perspective to the Organizational Solutions team.
Dr. McGhee works collaboratively with medical school faculty, staff, and senior leadership to help solve their most daunting problems. She facilitates engagements at medical schools, teaching hospitals, and academic health centers that increase AAMC members' understanding of organizational culture as a means for improving organizational performance. As an ethnographer, she sees the unseen and hears the unspoken.
Dr. McGhee began her career at the AAMC as a postdoctoral scholar in the Member Organizational Development division. She also served as a research fellow with the U.S. Department of State. She is an active member of the National Communication Association and a reviewer for academic publications including the Journal of Women's Health and the Journal of Contemporary Ethnography.
Dr. McGhee received her PhD in communication from the University of South Florida with a concentration in organizational communication and gender studies.
Frequently Asked Questions
Why choose AAMC Organizational Solutions instead of a consulting firm?
As a membership organization, we are invested in your success! The AAMC has served the academic medicine community for nearly 150 years. We collect a vast amount of data on each of our member medical schools and have extensive experience working with and for our members. As a nonprofit organization, we are committed to making a lasting impact for our members while not breaking the bank.
How much do your services cost?
An initial call to us costs nothing. Additional costs are determined on a case-by-case basis.
For AAMC member organizations, we do not charge fees for our services. However, we do operate on a cost recovery model. This includes staff time, as well as travel and expense reimbursement. Before we begin an engagement, we will provide you an estimate for our services.
What is your relationship to LCME®?
While AAMC Organizational Solutions and LCME® are both part of the AAMC, there is a clear firewall between the work that we do and the LCME. We do not share any data we gather, nor do we publish or report any of the work we do.
Will any information we share be published?
No. We do not share, publish, or report any information about the schools we work with.
What if I'm not sure you can help me?
Our experience and expertise cover a wide array of topics. A free, confidential initial conversation is a great way to discover if we can assist you. If we are unable to assist you, we will help you connect with someone who can. Feel free to contact us today to set up a call.