We can achieve great things together. At the AAMC, we'll provide you with opportunities that allow you to make a meaningful difference every day.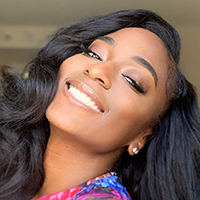 "Working at the AAMC has been a transformative journey. It's a place where I've learned to embrace challenges beyond my comfort zone, fostering personal and professional growth. The AAMC's unwavering support and abundant resources have enabled me to exceed my own expectations. I'm grateful for the invaluable experiences and opportunities that have shaped me into a more confident and capable individual in my professional career."
Desira McCullough
Celebrate Diversity, Equity, and Inclusion
We work every day to advance excellence by recruiting and retaining diverse team members, fostering an inclusive workplace, and making equitable and socially responsible decisions.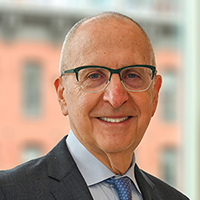 "We are committed to ensuring that the AAMC is doing everything we can to create an equitable, fair, and respectful environment at the AAMC where each of us feels safe and valued."
David J. Skorton, MD, AAMC president and CEO
Diversity, equity, and inclusion matters within and beyond our own walls. We collaborate with our members and their communities to make progress toward health equity, address public health crises, and ensure that all people can access the care they need from a dynamic physician workforce.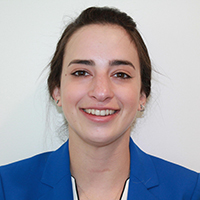 "As a member of the DEI Council, you can see the efforts that the AAMC is putting towards making sure we are a diverse, equitable, and inclusive place for all employees. These efforts have given me a space to voice my opinion and the opinions of others to help better our environment. Additionally, the council's work has strived to address the most pertinent issues within the AAMC to ensure there are avenues for addressing any future issues that may arise."
Erin Hahn
The Diversity, Equity, and Inclusion (DEI) Council is comprised of employees from across the association, at all levels, and from each business area. Individuals on the council serve two roles: DEI advisor to their cluster and council member for the AAMC overall.
Employee Resource Groups (ERGs) are comprised of employees who have shared characteristics or backgrounds. They advocate for the common needs of their members, foster professional development, become a valuable resource internally, and provide safe spaces that facilitate community-building and provide support for underrepresented and/or underserved identities within the AAMC.
The Culture Advance Team (CAT) is a critical partner to the Leadership Team in enhancing and evolving the internal culture that reinforces and supports the core values and strategy of the AAMC.
The AAMC Framework for Addressing and Eliminating Racism at the AAMC, in Academic Medicine, and Beyond outlines four pillars of work that will guide the association's efforts to create a shared vision of the AAMC and academic medicine institutions as diverse, equitable, inclusive, and anti-racist organizations.
AAMC Equity, Diversity, and Inclusion Initiatives cultivate a diverse and culturally prepared workforce, advance inclusion excellence, imbue equity-mindedness, and enhance engagement with local communities.
Contribute to Our Culture
The AAMC is made up of dedicated and passionate people. We each strive to make a difference in our communities.
Our culture shines the brightest through our team members — each a pinnacle point in our collaborative group representing inclusion, growth, and originality.
There is more to you than anyone knows. When you work with us, we want you to bring and share your whole self — because here, we welcome you for who you are and who you want to become. We know our association succeeds when we're all supported, encouraged, and heard. We don't just value the differences between us, we actively seek them out and invite them in.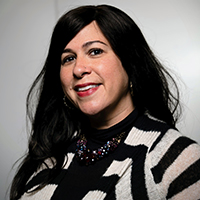 "I've worked at the AAMC for 10 years and this is the most rewarding position I've had in my career. Our culture is rooted in the way we value and support each other. When I first joined the AAMC, it was clear how much the association values its employees and their continued career growth through professional development and training programs for supervisors and staff at all levels."
Brooke Bergen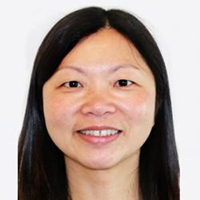 "My love for my job comes from interactions with the people that I work with, while having the ability to support an important mission. I enjoy working for nonprofits because I know that my work is bigger than me."
Hope He
Supporting the development of highly capable health professionals directly impacts individuals, families, and communities all around the world. Your contributions at the AAMC can change lives. You will collaborate with teammates who are passionate about this responsibility we carry, working together to bring your ideas and strengths to the table.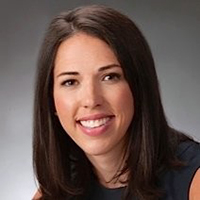 "The AAMC is full of employees who value effective collaboration and who want to contribute to something 'bigger than themselves.' Personally, I'm grateful for the many opportunities I've had to partner within and outside of my business area to make a positive impact on the organization and ultimately the academic medicine community."
Elizabeth Coakley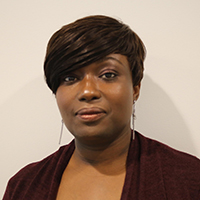 "Working at the AAMC is fulfilling and meaningful. I take pride in our mission of advancing medical education, transforming health care through policy advocacy, research for breakthroughs, and improving patient care for all. You get to work on challenging projects, learn new technology, contribute and/or give back to the community, and work-life balance is promoted. We have great benefits, and we have fun along the way."
Abigail Sakyi
Giving is ingrained in our culture. We invest our time, money, and skills into solving issues facing our world. Make a difference with us, inside and outside of the AAMC.
The AAMC leads and serves the academic medicine community to improve the health of people everywhere. This mission includes the neighborhood and communities surrounding our headquarters at 655 K Street NW in the heart of the Mt. Vernon Triangle neighborhood of Washington, D.C. Throughout the ongoing global pandemic and our nation's reckoning with systemic racism, the AAMC has actively engaged with community partners, government, and local residents to make a greater social impact in the District of Columbia through our philanthropic efforts, employee volunteerism, and innovative programming. Our vision is for a healthier future through learning, discovery, health care, and community collaborations. In a changed world, our commitment to community did not change, only some of our methods for collaboration.
The AAMC is an equal opportunity, affirmative action employer. The AAMC is committed to the policy of an equal employment opportunity in recruitment, hiring, career advancement, and all other personnel practices. The AAMC will not discriminate on the basis of race, color, religion, national origin, age, sex, disability, veteran status, or sexual orientation.