We believe that the AAMC is more successful as an association when our staff are fulfilled, rested, and happy. We offer an exceptional set of employee benefits that help ensure our colleagues are supported financially and in their physical, mental, and emotional health.
Stay Healthy

Given our role in the health care ecosystem, the AAMC recognizes the critical value of top-tier health care. As a result, we offer a variety of robust plans for health, dental, and vision care. To support our employees, we heavily subsidize many of our plans for employees and their dependents. In fact, our employee-only health and dental plans are available at no cost to staff (as they are 100% subsidized). In addition, AAMC staff are eligible for a generous health savings account contribution (for applicable plans). Finally, the AAMC offers flexible spending accounts that allow you to set aside money on a pretax basis to pay for medical expenses and dependent care expenses.
Enjoy Time Away

The AAMC offers paid time off, paid holidays, and additional personal days. As an eligible AAMC employee, you will accrue between 15 to 22 days of annual leave per year with a generous rollover. Additionally, you will receive two personal days each calendar year or on your first day of hire.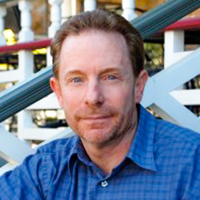 "I have a family and decent commute, and the AAMC has done all that it can to help support my work-life balance. Of all the places I've worked, no place has made more clear the importance of life balance and personal wellness. Although we sometimes work under deadline pressure, I've never felt my supervisors convey tension or a sense that I just have to keep grinding away."
Patrick Boyle
Hybrid Work

As part of the AAMC's commitment to the fulfillment of our staff, we have adopted a hybrid workforce model that empowers employees to work where they choose. The AAMC maintains a beautiful headquarters in Washington, D.C., that is available to all employees. Many of our staff take advantage of our hybrid model and choose to work remotely on a full-time or part-time basis (depending on position and work unit). A very limited number of positions require AAMC employees to work on-site.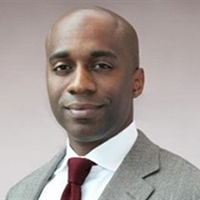 "During the pandemic, the AAMC did a wonderful job of supporting its staff in a transition to a hybrid work environment. AAMC leadership put its people first. The outcome was high levels of productivity in tough conditions. Being a part of a team that is able to execute on their goals during these uncertain times has brought me a deep sense of fulfillment."
Javarro Russell
Physical Wellness Support Program
We want to encourage and support your healthy lifestyle. The AAMC has partnered with Husk, which offers a lowest price guarantee for gym memberships and includes access to over 10,000 gyms, including national chains and local favorites. The AAMC also reimburses up to $35 per month for eligible expenses, including gym membership fees and fitness classes.
Employee Assistance Program

Services available to AAMC employees include employer-paid counseling sessions, professional coaching (e.g., wellness, life, career), unlimited work/life services, counselor-led monthly discussions focusing on mental health, well-being, and more. These benefits are available 24/7.
Child Care and Support Benefit

Recognizing the unique needs of today's working parent, the AAMC offers emergency backup child care services up to 10 days per calendar year with a nominal co-pay. The service also extends to in-home care for children, elders, and pets.
For parents of children with special needs, the AAMC offers Rethink Benefits. Rethink is a free employee benefit to support parents caring for children with learning or behavioral challenges. The service offers access to a behavior expert as well as a vast library of resources.
Disability and Insurance

The AAMC provides multiple options to help protect you and your beneficiaries in the event of loss of life or disability. The following are provided and fully paid by the AAMC:
Group Term Life (2x Salary).
Accidental Death or Dismemberment.
Short-term Disability.
Long-term Disability.
Save for Your Future
To help prepare our staff for retirement, the AAMC provides a generous employer contribution of 8% of your salary with an additional match of 2% toward your 403(b) retirement account. New employees must be fully enrolled in the plan and have met the 12-month waiting period to be eligible for employer contributions. Upon being hired by the AAMC, new employees may have their waiting periods waived if they are coming from qualifying nonprofit employers and have been participating in 403(b) retirement plans. Former employees who were previously eligible for the AAMC contributions will also be able to waive their waiting periods.
Sick Leave Trust

The AAMC's Sick Leave Trust program allows staff members to donate sick leave hours to a general fund. Those hours can then be accessed by participating staff members who have exhausted their sick and annual leave balances when managing their own serious health conditions or that of family members.
Sick Leave

Employees can accrue up to 12 days per year of sick leave. As an added benefit, if you can provide documentation of accumulated sick leave from your previous employer, the AAMC will credit your sick leave balance up to 20 days.
Service Awards and Recognition
AAMC staff are eligible for awards and recognition at every five years of service.
Commuting

The AAMC will pay up to $120 per month for the use of local public transportation systems, commuter rails, or private commercial van pools. If you choose to drive, the AAMC provides complimentary on-site parking.
Education Reimbursement

The AAMC offers up to $5,250 in tuition reimbursement to eligible employees taking courses at accredited institutions. Tuition reimbursement is prorated for part-time employees.
The AAMC is an equal opportunity, affirmative action employer. The AAMC is committed to the policy of an equal employment opportunity in recruitment, hiring, career advancement, and all other personnel practices. The AAMC will not discriminate on the basis of race, color, religion, national origin, age, sex, disability, veteran status, or sexual orientation.