GIP News and Business
Welcome from the Chair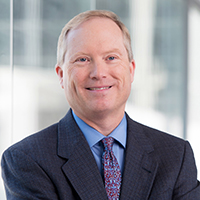 Greetings, GIP Members:

As the new chair of the GIP Steering Committee, it is my privilege to work on your behalf this year in support of the GIP mission "to advance the discipline of planning in academic medicine by enhancing the skills and knowledge of professional planners, promote the value of planning, and connect people, resources, and ideas." Please join me in thanking our past chair, Denise Johnson, for her steady leadership during a difficult time for all of us this last year. By building on the connections made and strengthened during our recent Spring meeting, I look forward to us continuing to learn from each other.

I would welcome your ideas over the course of this year. Please feel free to contact me by email or phone below.

Sincerely,

Brian Smith
National Chair, Group on Institutional Planning, AAMC
Chief Ethics and Compliance Officer
Senior Associate Vice Chancellor - Research
University of California, San Francisco
brian.smith@ucsf.edu
(415) 463-0354
New AAMC resources for improving commitment to equity, diversity, and inclusion
The AAMC has released two new resources to help academic medicine professionals assess and improve their commitment to equity, diversity, and inclusion across their personal and professional networks. The Diversity, Inclusion, Culture, and Equity (DICE) Inventory includes 89 proprietary assessment questions intended to help medical school and teaching hospital staff and faculty conduct a comprehensive review of institutional policies, practices, procedures, and programs that impact the climate and culture around diversity, equity, and inclusion. The Foundational Principles of Inclusion Excellence (FPIE) Toolkit delivers a complete workshop designed to be experienced within small and large groups of medical school faculty, staff, administrators, and/or students. The toolkit guides participants in assessing equity, diversity, and inclusion within their environment based on their lived experiences and provides a road map to help participants drive progress toward achieving inclusion excellence in their workplace and learning environments.
AAMC News
AAMCNews: Homebound, but not hopeless
Many frail and elderly people can't get out to get a COVID-19 vaccine. So teaching hospitals are packing up shots and giving them to patients right in their own homes.
Read More
AAMCNews: Research recovery: Medicine's newest scientists restart careers stalled by COVID-19
Postdocs have returned to their labs, but experiments are moving slowly. In response, schools and some federal agencies are seeking ways to help them make up for lost time.
Read More
AAMC statement on gender-affirming health care for transgender youth
David J. Skorton, MD, AAMC president and CEO, issued a statement about the importance of allowing doctors to provide gender-affirming care to transgender youth. "The AAMC is committed to ensuring access to high-quality care that treats all people, including transgender individuals, equally and with respect, and providing training to physicians and other health care professionals that is consistent with those values."
Read More
AAMCNews: Inequity in vaccinations isn't always about hesitancy, it's about access
Black and Hispanic people who want COVID-19 vaccines are struggling to get appointments. That's why we must bring the vaccines to them.
Read More
AAMC comments on release of president's proposal for top-line FY 2022 discretionary funding
AAMC President and CEO David J. Skorton, MD, and Chief Public Policy Officer Karen Fisher, JD, issued a statement on President Joe Biden's request for fiscal year (FY) 2022 discretionary funding. The proposal includes investments to advance medical research, combat the opioid epidemic, address health inequities and disparities, increase and diversify the nation's health care workforce, and improve readiness for future public health crises.
Read More
AAMC Action community urges Congress to provide student loan forgiveness for those on the front line
The AAMC has engaged its AAMC Action grassroots advocacy community with a request to urge their member of Congress to cosponsor the Student Loan Forgiveness for Frontline Health Workers Act (H.R. 2418). The legislation would forgive all student loans, both public and private, for those who served on the frontlines during the pandemic. With COVID-19 still prevalent in our country, doctors, residents, medical researchers, nurses, and other health professionals continue to take unexpected risks to treat patients and prevent future outbreaks. This is an opportunity for those in academic medicine to ask lawmakers to provide crucial support to health care workers fighting the pandemic and protecting their communities. Please make sure to use a personal (non-institutional) email when contacting members of Congress.
Read More
AAMCNews: Is herd immunity closer than we think?
Real-world data trickling in from other countries sheds light on how quickly the United States might contain the coronavirus through a combination of natural infection and vaccination.
Read More
AAMCNews: The terrible toll of COVID-19 on people with intellectual disabilities
Patients with intellectual disabilities are six times more likely to die from COVID-19 than other people. An expert weighs in on how we must improve their care both during the pandemic and down the road.
Read More
AAMC statement on guilty verdict of Derek Chauvin
AAMC President and CEO David J. Skorton, MD, issued a statement on the guilty verdict of Derek Chauvin in the murder of George Floyd. "The verdict of guilty on all three counts delivered a measure of justice in a case that has held worldwide attention and moved our country closer to a racial reckoning that has been centuries in the making. Although this verdict was a relief to those seeking accountability for the terrible circumstances that caused the needless murder of another Black person at the hands of police, no verdict or judgment can bring George Floyd back. Our thoughts continue to be with his family."
Read More
AAMCNews: Is it safe? How experts assessed J&J's suspended COVID-19 vaccine
The pause of the Johnson & Johnson vaccine after six cases of serious illness among 7 million vaccinated people shows how a federal panel weighs the risks and benefits of medical protection that might also cause severe harm.
Read More
Learning Opportunities
 

Registration Now Open:
Information Technology in Academic Medicine Conference, Sponsored by the GIR (Virtual)
Join us on June 2-4, 2021 for an opportunity to engage, network and learn from your GIR colleagues.
Register Now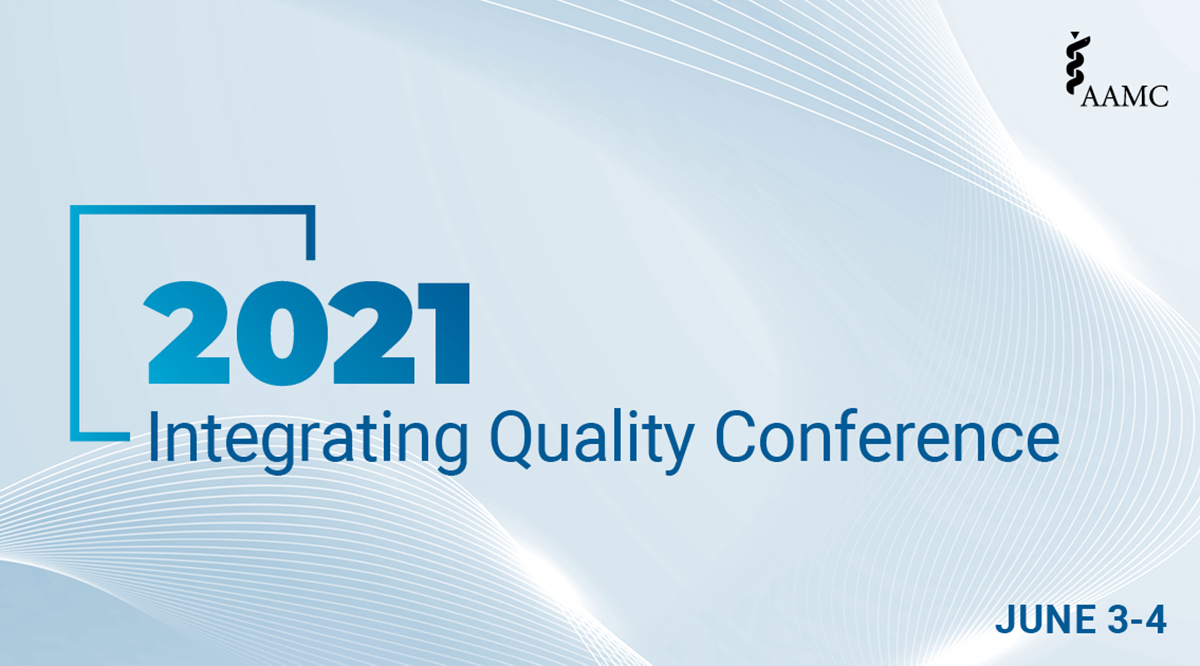 Register to participate in meaningful conversations about high-quality care this June
A conversation is a powerful thing, and during a pandemic, the ability to connect with one another is a precious commodity. Register now to be part of meaningful dialogue with leaders across the health professions at the 2021 AAMC Integrating Quality Conference. The virtual event will take place June 3-4 and will feature plenary speakers Allen Kachalia, MD, JD, of Hopkins Medicine, and Eduardo Salas, PhD and Scott Tannenbaum, PhD, authors of Teams That Work: The Seven Drivers of Team Effectiveness, to discuss how to apply essential lessons from the pandemic, work better across clinical and educational units, and improve future health outcomes for all communities.
Register Now
Upcoming VA Medical Sharing / Affiliate Office (MSO) Symposium
To help strengthen the affiliation between the VA and AAMC member institutions, the VA has extended an invitation to participate in their upcoming Symposium scheduled for May 13, 2021 from 1 – 3 pm (EST). Please consider participating and sharing this invitation with colleagues who work with the VA.

The goal of these symposiums is to share information, facilitate communication and collaboration, and reinforce the importance of the VA-Affiliate partnership. Specific objectives include:
Share perspectives (those of VA and its Academic Affiliate) on Sharing Health-Care Resources (HCR) under 38 USC 8153
Enhance awareness among both VA and Academic Affiliate participants about processes, procedures and tools that will aid in simplifying and expediting contracting processes
Discuss best practices for the clinical and education missions of the VA and Academic Affiliates and their physician groups and GME programs
Discuss recent changes that impact the VA-Academic Affiliation partnership
Develop ideas for addressing key challenges, and
Develop a clear path for follow-up that will make the most of the information shared at this event.
Targeted audience includes Academic Affiliate partners, VA leadership, all acquisition and clinical communities that participate in residency programs and sharing agreements.

When it's time, join your Webex meeting here.
Meeting number (access code): 199 591 9425
Meeting password: JYmHpSK$822
Publications & Resources
 
New AAMC students and residents website launches
The AAMC launched a new website for students and residents on April 7. The redesign is the result of extensive user research and website data analysis, including input from premeds and medical students. The site still has the same overall structure, but it now looks more like the AAMC's other websites. It's easier to navigate, remains mobile-friendly, and maintains the features and content our learners find most valuable. Additionally, site visitors will be able to find resources more easily thanks to an improved search tool, and the new search function will continue to improve as we learn what topics and resources site visitors look for most.
Read More
AAMC data snapshot examines Asian physicians' reports of bias, harm, and discrimination
A new AAMC data snapshot examines Asian physicians' reports of bias, harm, and discrimination, including being subjected to racially or ethnically offensive remarks/names and physical harm. The data is based on a 2019 survey of 6,000 practicing physicians, 22.5% of whom identified as Asian. Among the key findings: Asian physicians were more likely than White physicians to report experiences of bias, harm, and discrimination before the COVID-19 pandemic; and Asian women physicians were 2.5 times more likely than their White counterparts to report being subjected to racially or ethnically offensive remarks by both patients and co-workers.
Read More
Report examines urgent need to address the U.S. maternal mortality crisis
A new report released by the Aspen Health Strategy Group, an Aspen Institute initiative of which the AAMC is a member, calls for a prompt response to address the U.S. maternal mortality crisis, which disproportionately impacts Black women and other women of color. The report, Reversing the U.S. Maternal Mortality Crisis, is the result of a year-long study involving 23 nationally recognized leaders and experts across sectors, with input from the general public. Kathleen Sebelius and Tommy G. Thompson, both former governors and former U.S. Secretaries of Health and Human Services, co-chair the group.
Read More
The ACGME Single Accreditation System: Alterations in the Force of Graduate Medical Education
The authors describe the Single Accreditation System and share their perspective on its impact on the Accreditation Council for Graduate Medical Education, the American Osteopathic Association, and medical education.
Thomas J. Nasca, MD, Rebecca Miller, MS, and Timothy P. Brigham, PhD, MDiv
Read More
A Call for One Health in Medical Education: How the COVID-19 Pandemic Underscores the Need to Integrate Human, Animal, and Environmental Health
Preventing future pandemics will require a transdisciplinary One Health approach. Physicians should be prepared to participate in these discussions while advocating for One Health initiatives in medical education.
Michael P. Dykstra, MD, and Eric J. Baitchman, DVM
Read More
Returning to Growth: One Academic Medical Center's Successful Five-Step Approach to Change Management
At University of Alabama at Birmingham, internal and structural barriers to excellence were surmounted with 5 strategies, including aligning leadership, creating a common vision, and improving communication and accountability. Transferability to other AMCs is discussed.
Selwyn M. Vickers, MD, Anupam Agarwal, MD, Nisha Patel, MSHA, MBA, Etty N. Benveniste, PhD, Dawn Bulgarella, MSHA, Mona N. Fouad, MD, MPH, Craig Hoesley, MD, Keith Jones, MD, Robert P. Kimberly, MD, David A. Rogers, MD, MPHE, Jean Ann Larson, EdD, Toni R. Leeth, MPH, LaKisha Mack, MBA, Paige Dorman, Tyler Furgerson, Jane Longshore, MA, and Ray Watts, MD
Read More
Establishing a Data Science Unit in an Academic Medical Center: An Illustrative Model
The authors contend that the success of data science initiatives relies on the understanding that the practice of data science is a critical intellectual contribution to the overall science conducted at an academic medical center.
Manisha Desai, PhD, Mary Boulos, MPP, Gina M. Pomann, PhD, Gary K. Steinberg, MD, PhD, Frank M. Longo, MD, PhD, Mary Leonard, MD, MSCE, Thomas Montine, MD, PhD, Andra L. Blomkalns, MD, and Robert A. Harrington, MD
Read More
Current Parental Leave Policies for Medical Students at U.S. Medical Schools: A Comparative Study
Evaluating the policies of 199 MD-granting and DO-granting schools identified only 65 schools with policies in student handbooks or websites, and few that exist separately from leaves of absence or allow adequate leave time.
Molly B. Kraus, MD, Jennifer M.V. Talbott, Ryan Melikian, Sarah A. Merrill, Cynthia M. Stonnington, MD, Sharonne N. Hayes, MD, Julia A. Files, MD, and Pelagia E. Kouloumberis, MD
Read More
Recommended Reading and Listening
 
Article explores impact of measuring social determinants of health
An article published in Health Affairs, co-authored by the AAMC, shows that social determinants of health measured at smaller geographic levels may help remove unjustified Hospital Readmissions Reduction Program penalties for hospitals serving the most marginalized patients.
Read More
Relaunch of Congressional Academic Medicine Caucus
David J. Skorton, MD, and Karen Fisher, JD, issued a statement thanking Reps. Kathy Castor (D-Fla.) and David McKinley (R-W.Va.) for renewing the charter for the Congressional Academic Medicine Caucus. "The caucus is dedicated to recognizing the important role that medical schools, teaching hospitals, and their faculty physicians play to improve the health of people everywhere and to help our nation address public health challenges and crises. During the COVID-19 pandemic, for example, academic medicine defined the front lines — conducting the research that furthered vaccines and treatments and providing care for patients."
Read More
New paper calls for dismantling structural racism that perpetuates health inequities
A new viewpoint in Science, authored by Malika Fair, MD, AAMC senior director, equity and social accountability portfolio, and Sherese Johnson, MPH, AAMC director of public health initiatives, examines how persistent racial and ethnic inequities are likely caused by structural racism that results in an increased risk of exposure and inadequate health care access in marginalized groups rather than by any innate vulnerability or susceptibility to COVID-19. The authors argue that there is "an urgent need and opportunity to dismantle structural racism within the traditional functions of the medical and scientific community."
Read More
USMLE announces Step 1 pass/fail score reporting implementation date
The United States Medical Licensing Examination (USMLE) program has announced that score reporting will transition to pass/fail for Step 1 administrations on or after Jan. 26, 2022. Step 1 examinations administered before January 26 will include a three-digit numeric score. Additional information regarding the change to reporting Step 1 outcomes as pass/fail can be found here.
Read More
New episode of "Beyond the White Coat" podcast focuses on advocacy and policy priorities for the academic medicine community
In a new episode of the "Beyond the White Coat" podcast, David Skorton, MD, AAMC President and CEO, talks with guests about how the academic medicine community can educate lawmakers about the issues that will help their institutions continue to serve their patients and communities. Guests include Karen Fisher, JD, AAMC chief public policy officer; Jim Leary, JD, vice president of government and community relations for UMass Memorial Health Care and chair of the AAMC Government Relations Representatives (GRR) group; and Maurice Rigsby, JD, vice chancellor for institutional relations at the University of Arkansas for Medical Sciences and chair-elect of the AAMC GRR group.
Read More
New episode of "Beyond the White Coat" podcast focuses on increasing Black men in medicine
Despite efforts by medical schools, foundations, and the government to increase diversity in the physician pipeline, the number of Black men in medicine has remained virtually stagnant since 1978. This stagnation has serious implications for patient care, since a wealth of research has shown that Black patients receive more effective care from Black doctors. The latest episode of "Beyond the White Coat: Making the Rounds" explores the issues at the root of this crisis and discuss how some organizations are meeting the challenge.
Listen Now
Welcome New Members
(April 2021)
Stephen Collard
Oakland University William Beaumont School of Medicine

Maura Cooney
Oregon Health & Science University School of Medicine
Cassie Eno
Creighton University School of Medicine
Beth Fox
East Tennessee State University James H. Quillen College of Medicine
Steven Knost
University of Cincinnati College of Medicine
Kimberly Meschke
Texas A&M Health Science Center College of Medicine
Destiny Startz
Texas A&M Health Science Center College of Medicine