Season 4, Episode 1
Science is the only way out of the pandemic. And while health care personnel were the first group in the United States to be offered the vaccines, many of these individuals remain unconvinced and unprotected. In this episode of "Beyond the White Coat," AAMC Chief Health Care Officer Janis Orlowski, MD, talks with Houston Methodist President and CEO Marc Boom, MD, and Memorial Hermann Health System President and CEO David Callender, MD, about the challenges health care systems are experiencing in trying to ensure their staff are vaccinated and what can be done to build vaccine confidence.
Episode Guests: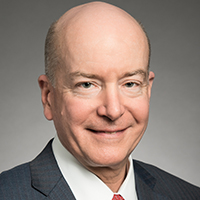 David Callender, MD, is the president and CEO of the Memorial Hermann Health System. In his role, Dr. Callender is responsible for leading and overseeing the system's network of more than 270 hospitals and diagnostic and specialty centers, with more than 28,000 employees and 6,500 affiliated physicians. An ENT surgeon with expertise in head and neck cancers, Dr. Callender has proven to be a successful health care leader over the course of his career, achieving successes in forward-thinking strategic planning, improvements in delivering high-quality and high-value health care, fostering strong leadership development, engaging employees, and enabling physician collaboration.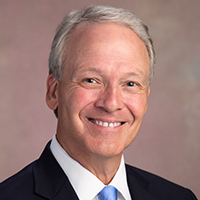 Marc Boom, MD, is the president and CEO of Houston Methodist and holds the Ella Fondren and Josie Roberts presidential distinguished centennial chair. Dr. Boom holds a BS in biology with high honors from the University of Texas at Austin, an MD with high honors from Baylor College of Medicine, and an MBA from the Wharton School of the University of Pennsylvania. He completed residencies in internal medicine at Massachusetts General Hospital and Harvard Medical School and fellowships in geriatric medicine and general medicine at the Hospital of the University of Pennsylvania. He is board-certified in internal medicine and geriatric medicine and is a fellow of the American College of Physicians.
The podcast is also available on Apple Podcasts, Google Podcasts, Spotify, or wherever you regularly stream podcasts.
You Might Also Be Interested In: