Season 4, Episode 2
Concerns around the speed with which the COVID-19 vaccines were developed, along with questions on the potential risks for pregnant women and skepticism about the vaccines' effectiveness against the coronavirus variants, have increased public hesitancy on getting vaccinated. Herein lies the challenge for health care personnel trying to convince those who are wary on the safety and effectiveness of the COVID-19 vaccines. On this episode of "Beyond the White Coat," Rosha McCoy, MD, AAMC senior director for advancing clinical leadership and quality, talks with health care providers and experts to debunk common myths and share accurate information about the COVID-19 vaccines as part of the nation's efforts to increase vaccinations and end the pandemic.
The podcast is also available on Apple Podcasts, Google Podcasts, Spotify, or wherever you regularly stream podcasts.
Episode Guests: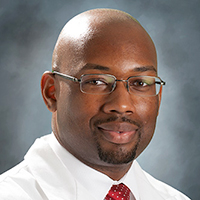 Earic Bonner, MD, is an internal medicine physician at Vidant Internal Medicine in Edenton, North Carolina. He also works at Vidant Chowan Hospital as a hospitalist and at the Brody School of Medicine at East Carolina University as an assistant professor of internal medicine. Currently, he serves as the medical director for ambulatory quality and patient safety; the regional medical director for the Vidant practices in Bertie, Chowan, and Perquimans counties; and director of continuing medical education for Vidant Chowan Hospital. He was formerly the hospitalist medical director and chief of medicine for Vidant Chowan Hospital. In his practice, he continues to teach students and residents from North Carolina's medical, nursing, and physician assistant schools.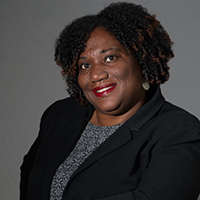 Mamie Williams, MPH, is the director of nurse safety and well-being at Vanderbilt University Medical Center. She is currently completing a PhD in nursing from the University of Kansas. At present, she serves as the co-chair of the VUMC African American Employee Resource Group and the VUMC Racial Equity Task Force. Ms. Williams is also an advisory board member for the American Nurses Association's Healthy Nurse, Healthy Nation national initiative. In her spare time, Ms. Williams is an avid gardener.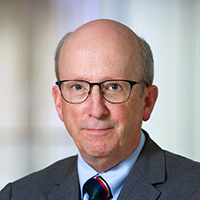 Ross McKinney Jr., MD, is the AAMC's chief scientific officer, an infectious disease specialist, and a member of the Duke University faculty for over 30 years. During his time at Duke, he was director of the Division of Pediatric Infectious Diseases, vice dean for research at Duke University School of Medicine, and director of the Trent Center for Bioethics, Humanities, and History of Medicine. Dr. McKinney leads the AAMC's programs that support medical research and the training of physician-scientists in academic medicine.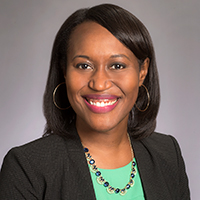 Zanthia Wiley, MD, is the director of antimicrobial stewardship at Emory University Hospital Midtown. She completed medical school at the University of Alabama School of Medicine and both her Internal Medicine residency and Infectious Diseases fellowship at Emory. She has the unique experience of having worked as an academic hospitalist at Emory for 10 years prior to pursuing a career in infectious diseases. Dr. Wiley is dedicated to education and received the Jonas A. Shulman Teacher of the Year Award for 2018-2019, which is awarded yearly by the Emory Infectious Diseases fellows to a faculty member for excellence in teaching. She is a member of the Society for Healthcare Epidemiology of America Education Committee and the Infectious Diseases Society of America Medical Education Community of Practice. Dr. Wiley is the joint principal investigator on an institutional Woodruff Health Sciences Center COVID-19 Center for Urgent Research Engagement Award assessing "Clinical Characteristics, Outcomes, and Predictors of Readmission in Hospitalized COVID-19 Patients at Eight Atlanta Hospitals." She is an investigator in several clinical trials, including the large national Adaptive COVID-19 Treatment Trial studies, and she is a co-investigator in the Emory Vaccine and Treatment Evaluation Unit. Dr. Wiley is a member of the Diversity, Equity, and Inclusion Council in Emory University School of Medicine's Department of Medicine and the Emory Collaborative Community Outreach and Health Disparities Research Initiative, and she serves as the physician lead of the Emory Healthcare COVID-19 Treatment Guidance Committee. She has given numerous talks on COVID-19 disparities on a local, regional, and national level and is dedicated to educating patients, their families, health care providers, and the community on the importance of COVID-19 vaccination.