Season 3, Episode 1
The pandemic has left serious challenges in its wake for the academic medicine community to address. From health equity to provider relief, teaching hospitals and medical schools are creating new strategies to improve the health of people everywhere. And as congressional lawmakers continue their work on Capitol Hill, the academic medicine community is looking for ways to educate policymakers about the issues that will help their institutions continue to serve their patients and communities.
Episode Guests: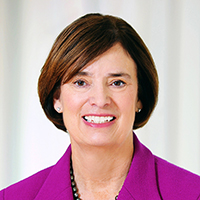 Karen Fisher, JD, is the AAMC's chief public policy officer. She leads the AAMC's policy and advocacy efforts on federal policies affecting the "health of all," particularly those involving AAMC-member medical schools and teaching hospitals' missions of education, research, clinical care, and community collaborations. An expert on health care policy analysis, development, and implementation, Fisher has more than 25 years of legislative and regulatory expertise gained in both the public and private sectors.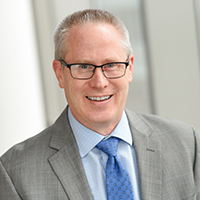 Jim Leary, JD, has served as the vice president of government and community relations for UMass Memorial Health Care since 2018. Prior to his current role, he held the same title at the University of Massachusetts Medical School. He is the current chair of the AAMC Government Relations Representatives (GRR) group. Between 2000 and 2007, he served as a Massachusetts state representative for the 14th Worcester District. In addition, he was the senior advisor to former Massachusetts Gov. Deval Patrick and chief of staff to former Lt. Gov. Timothy Murray. Leary earned his undergraduate degree in politics from Assumption College and his law degree from Georgetown University Law Center.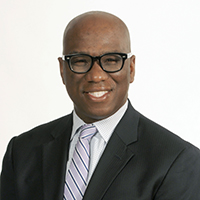 Maurice Rigsby, JD, has served as the vice chancellor for institutional relations at the University of Arkansas for Medical Sciences (UAMS) since 2017. He is the chair-elect of the AAMC GRR group. Prior to his role at the UAMS, Rigsby worked in the Arkansas attorney general's office, where he managed the attorney general's policy agenda while working with members of the state legislature and the governor's office.
The podcast is also available on Apple Podcasts, Google Podcasts, Spotify, or wherever you regularly stream podcasts.