This season of "Beyond the White Coat" will offer even more content with new mini episodes featuring interviews with experts from the AAMC. These mini episodes, collectively called "Ask an Expert," include questions crowdsourced from across social media and the AAMC Virtual Communities for AAMC staff about their field of expertise. If you'd like to hear your question answered in a future episode, follow @AAMCToday on X, formerly known as Twitter, and on Instagram or join the AAMC community at communities.aamc.org, and keep a look out for the ask!
Episode Guest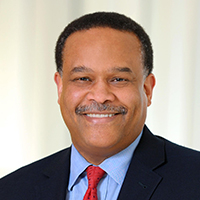 Geoffrey Young, PhD, has spent most of his career working in academic medicine, both as an associate student affairs dean and an associate admissions dean at the Medical College of Georgia at Augusta University, working with students from the start of their time in medical school to their graduation. At the AAMC, he is the senior director of transforming the health care workforce, focusing on creating a more diverse workforce in medicine and providing resources for students who are interested in a career in medicine.
On this inaugural mini episode of "Ask an Expert," Young talks about the work the AAMC is doing to get more diverse doctors into the field of medicine and why this is important work for the AAMC to lead.
The podcast is also available on Apple Podcasts, Google Podcasts, Spotify, YouTube, or wherever you regularly stream podcasts.