AAMC Consumer Survey of Health Care Access
Twice each year, the AAMC fields a Consumer Survey of Health Care Access to assess access to health care services in the United States. Emphasizing a consumer perspective, the AAMC Consumer Survey complements our ongoing research on the physician workforce. Significantly, the AAMC Consumer Survey takes an inclusive approach to defining access, beginning with whether care is received, and examining the roles of health insurance coverage, having a usual source of care, the timeliness and location of care, and the quality of patient-provider communications on access to care.

Download the data highlights
For more information about the data that are available for analyses, please refer to the AAMC Consumer Survey of Health Care Access below:
Exploring Resilience: What Do We Know?
Well-being in academic medicine has emerged as a critical issue facing faculty, physicians, researchers, residents, and students. With this in mind, the AAMC dedicated its June 2016 Leadership Forum to a range of topics addressing depression, resilience, burnout, and increased suicide among physicians, residents, and students. To inform these endeavors, AAMC's Workforce Studies team prepared a set of slides that summarize the literature and available data on burnout among medical students, residents, and practicing physicians. Download this slide deck to learn more about physician, resident and medical student burnout.

View AAMC resources on well-being
Featured Analyses in Brief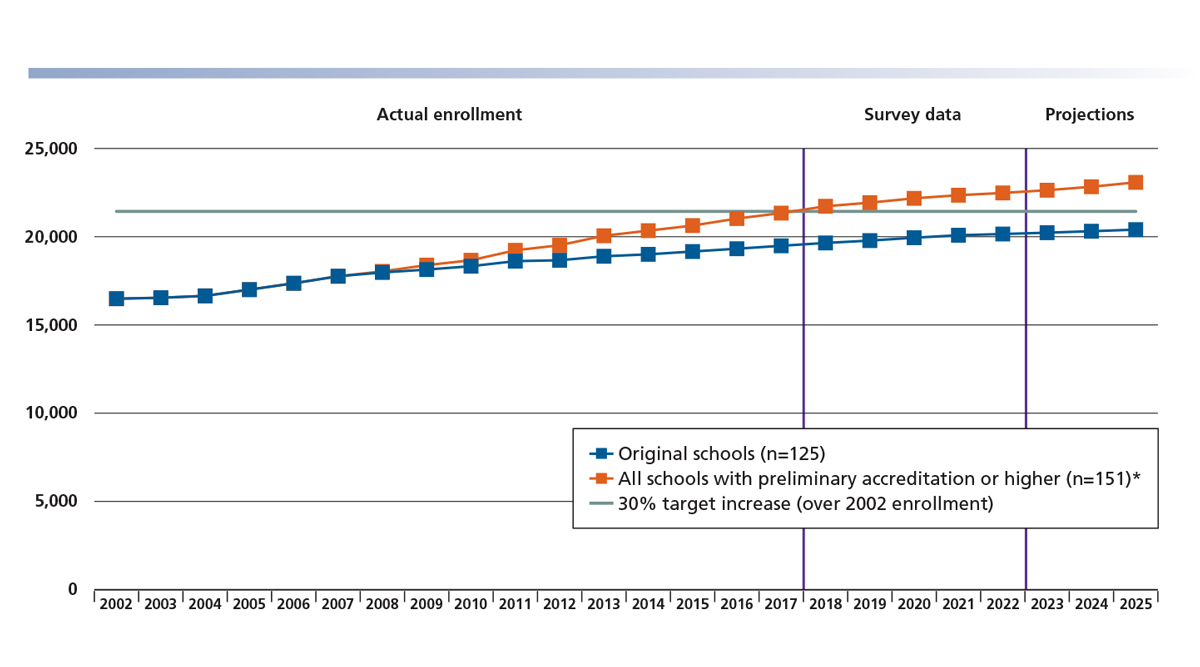 Growth in Medical School Enrollment and Related Clerkship Site and Availability
Increasing medical school enrollment is a first step in addressing the physician shortage, but related factors exist. In addition to tracking trends in the medical school enrollment survey, there are other key areas of concern in the medical education community such as the availability of graduate medical education opportunities and competition with other MD-granting schools, DO-granting schools, and nurse practitioner and physician assistant programs for clinical training sites. In this AIB, authors examined the latest findings on projected first-year enrollment at U.S. medical schools and the growing concerns around clerkship opportunities. Download the AIB.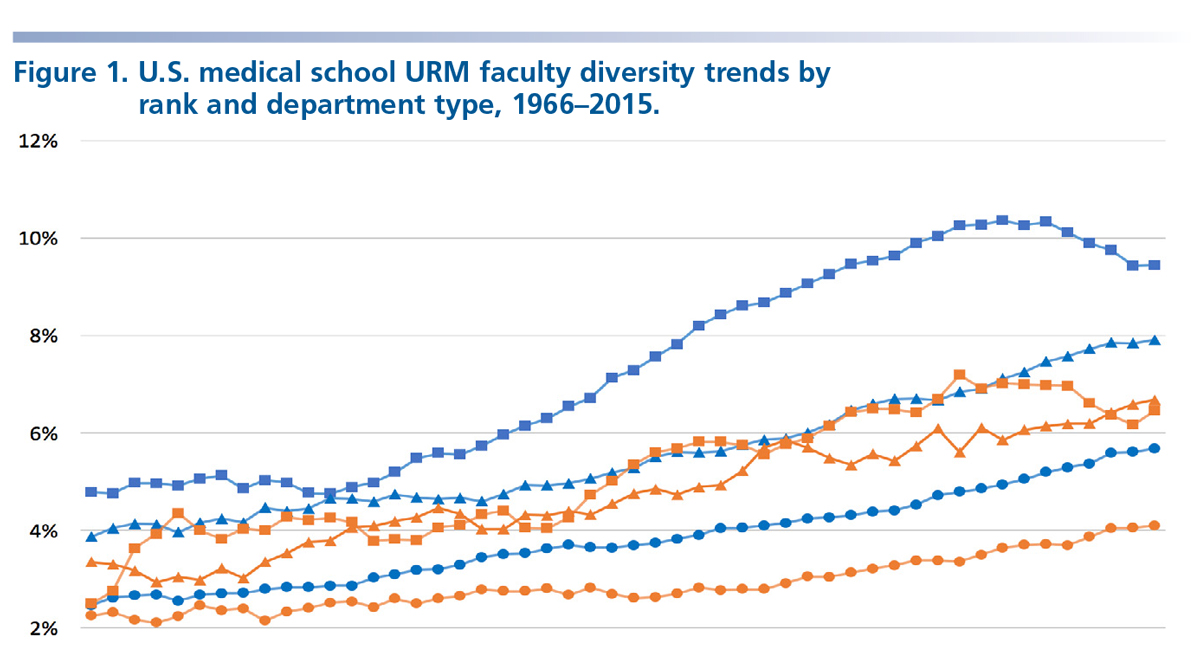 Faculty Diversity in U.S. Medical Schools: Progress and Gaps Coexist
In U.S. medical schools, faculty diversity is linked to student diversity and cultural competence of graduates, among other things. Even though medical school faculty diversity has been increasing overall, it has not kept pace with the diversity of medical school students or the general society at large. In this AIB, the authors examined trends in racial, ethnic, and gender diversity in full-time faculty at U.S. medical schools in the last half century; reviewed the gaps in those trends that persist; and analyzed the association between faculty diversity and matriculating student diversity to provide a current understanding of these issues. Download the AIB. 
More Analyses in Brief