The AAMC Situational Judgment Test (SJT) was developed to enhance the admissions process by helping medical schools assess pre-professional competencies which have been demonstrated to impact an individual's long-term performance as a medical professional.
If incorporated into pre-interview screening, the AAMC SJT could:
Help to facilitate holistic review earlier in the application screening process.

Offer a balance to academic metrics.

Identify applicants with particularly weak or strong pre-professional competence who may require further review.

Broaden the experiential, skills, and demographic diversity of the applicant pool considered for interviews.
Given our long-standing commitment to serving the medical school admissions community, the AAMC is uniquely positioned to develop a program that is both effective and trusted by key stakeholders. 
About the AAMC Situational Judgment Test (AAMC SJT)
The AAMC SJT is a standardized test that presents a series of hypothetical scenarios students may encounter in medical school and asks examinees to evaluate the effectiveness of a series of behavioral responses to each scenario. The AAMC has collaborated with subject matter experts in the medical school community, including faculty, admissions officers, and student and diversity affairs officers to develop content and a scoring key for the SJT.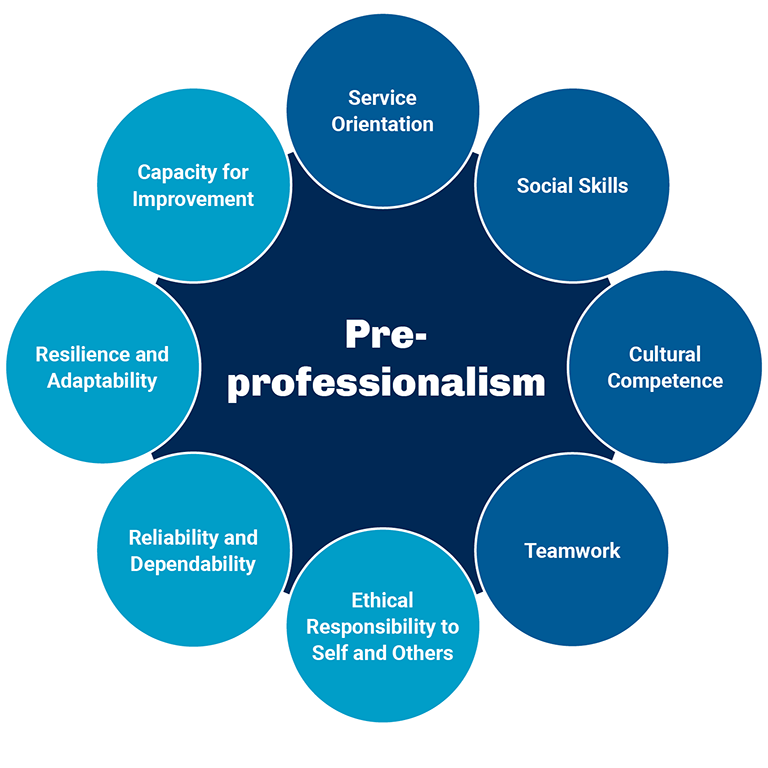 Examinees' responses provide insight into their knowledge of effective and ineffective behaviors across eight core competencies for entering medical students, which include Service Orientation, Social Skills, Cultural Competence, Teamwork, Ethical Responsibility to Self and Others, Reliability and Dependability, Resilience and Adaptability, and Capacity for Improvement.
Research Supporting the AAMC SJT
The AAMC is executing a multi-phase research plan to evaluate the SJT in four areas, including psychometrics, predicting medical student performance, fairness, and community reactions. Research has engaged MCAT examinees, medical students, and medical school admissions officers to study the viability of the SJT. 
Overall results of these research studies have demonstrated the AAMC SJT:
I

s reliable and valid.

Predicts medical student performance.

D

emonstrates small to no group differences.

A

dds value to the admissions process above and beyond existing application data.
To learn more about the AAMC's SJT research, please review the SJT presentation.
AAMC SJT 2020 Operational Pilot
In collaboration with two of our member medical schools, the AAMC will conduct a limited-scale operational pilot to determine: how best to administer an assessment of this type; how to integrate it into the undergraduate application process; and to better understand the ways in which it can be used to bring value to the admissions community. 
Throughout the approaching 2021 medical school application and selection cycle, the two schools participating in the pilot — University of Minnesota Medical School Twin Cities and University of California Davis School of Medicine — will strongly encourage applicants to complete the AAMC SJT during the 2021 application cycle. If you would like additional information on how these schools will use the scores when evaluating applicants for admission, please contact the admissions offices directly.
Applicants intending to apply to either University of Minnesota Medical School Twin Cities or University of California Davis School of Medicine should visit www.aamc.org/sjt for more information about the AAMC SJT pilot, including requirements for applicants of the two pilot schools, frequently asked questions, and more.