Season 4, Episode 3
While some sources are quick to point to vaccine hesitancy as the main cause for the vaccination rate gap between racial and ethnic groups due to a history of mistrust of the medical community, others point to issues affecting how easily people can access the vaccines, such as a lack of access to accurate information and barriers to technology, time, and transportation. On this episode of "Beyond the White Coat," Karey Sutton, PhD, AAMC director of health equity research workforce and director of research for the AAMC Center for Health Justice, talks with experts Giselle Corbie-Smith, MD, and Aaron Gerstenmaier, MD, about the racial and ethnic disparities in COVID-19 vaccination rates and explores strategies to promote equity in vaccine access.
Episode Guests: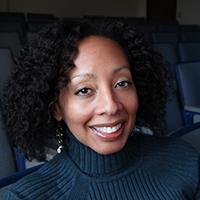 Giselle Corbie-Smith, MD, is a Kenan distinguished professor of the Departments of Social Medicine and Medicine and the director of the UNC Center for Health Equity Research at the University of North Carolina (UNC) at Chapel Hill School of Medicine, as well as the associate provost for UNC Rural Initiatives at UNC Chapel Hill. She is nationally recognized for her scholarly work on the inclusion of disparity populations in research and is accomplished in drawing communities, faculty, and health care providers into working partnerships in clinical and translational research. Her empirical work, using both qualitative and quantitative methodologies, has focused on the methodological, ethical, and practical issues of research to address racial disparities in health.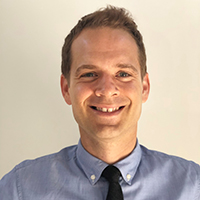 Aaron Gerstenmaier, MD, is the associate chief medical officer of Community of Hope — a nonprofit organization that focuses health services on low-income, medically under-resourced residents of Washington, D.C. — where he oversees a wide range of medical care and other programs designed to improve the health of vulnerable populations. Dr. Gerstenmaier has played a critical role in ensuring the continuity of medical services to the Washington, D.C., community during the pandemic, overseeing the transition to virtual care, supporting occupational health programs, ensuring clinical protocols for COVID-19 testing and vaccine distribution, and providing a range of other health services to over 11,000 patients in 2020. As an assistant professor of medicine at Georgetown University School of Medicine, he demonstrates a strong commitment to medical student and resident education, particularly around the importance and role of community health care. He also has his degree of fellow from the American Academy of Family Physicians. Dr. Gerstenmaier is board-certified in family medicine and received his medical degree from the Ohio State University College of Medicine. He also completed his residency at Georgetown/Providence Family Medicine Residency Program. 
The podcast is also available on Apple Podcasts, Google Podcasts, Spotify, or wherever you regularly stream podcasts.
You Might Also Be Interested In: