Originally from the sunny desert of Tucson, Arizona, Arianna Felix has joined the AAMC Office of Government Relations (OGR) as the 2023 summer Government Relations Health Policy Intern. 
Arianna graduated from Franklin and Marshall College in 2021 with a joint degree in Public Policy and Women's, Gender, and Sexuality Studies. Felix's passion for diversity, equity, and inclusion (DEI) work prompted her to serve on the executive boards of several affinity organizations that promote dialogue and action around women's and gender minorities' issues through an intersectional framework.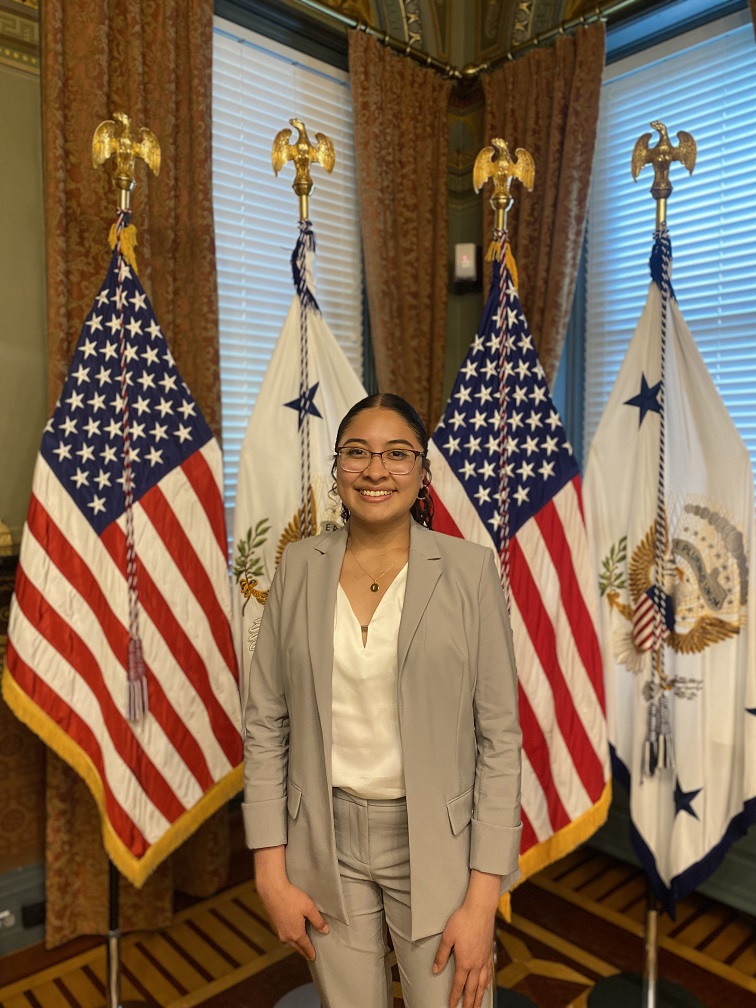 Upon graduating, she moved to the Washington, D.C. area to become a preschool teacher through the KIPP D.C. Capital Teaching Residency and earned her Early Childhood Education certificate. Her interest in public service inspired her to explore the government workforce. She most recently served as an intern in the Office of the Vice President Correspondence through the White House Internship Program. Shortly after the conclusion of her internship, she joined the AAMC to explore health care policy. 
At the AAMC, Arianna develops memos, researches key issues, and aids in long-term advocacy-based projects. She is currently working on two projects revolving around maternal health and the Latino community. She additionally has had the opportunity to attend conferences, legislative hearings, and briefings including the Politico Health Summit, Women in Government Relations DEI Summit and mentorship event, and the AAMC's triannual Government Relations Representatives meeting. Felix also holds a strong commitment to uplifting historically excluded and underserved communities and has taken the initiative to lead a DEI-related long-term project for the OGR team.  
Felix hopes to continue her career in health care policy to address the disparities that vulnerable communities face.  
Felix participated in this article in her personal capacity. The opinions expressed therein do not reflect the view of the Executive Office of the President or White House Internship Program.