Jonathan B. Jaffery

, MD, MS, MMM, FACP
Chief Health Care Officer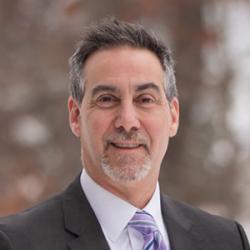 Jonathan B. Jaffery, MD, MS, MMM, FACP, leads the AAMC's efforts to improve health care access, quality, and equity and to advance clinical effectiveness.
As chief health care officer, Jonathan B. Jaffery, MD, MS, MMM, FACP, leads the AAMC's efforts to improve health care access, quality, equity, and affordability and to advance clinical leadership and effectiveness. In this role, Dr. Jaffery works closely with constituents from AAMC-member institutions, federal agencies, and partnering organizations with a mission to enable teaching health systems and hospitals to provide access to high-value, high-quality patient care; sustain their academic missions; and remain financially stable.
Before joining the AAMC, Dr. Jaffery served as chief population health officer at UW Health, the integrated health system of the University of Wisconsin-Madison (UW), and as president of the UW Health Accountable Care Organization, where he provided strategic leadership for UW Health's transformation toward value-based care. He was also on the faculty of the Division of Nephrology in the Department of Medicine at the UW School of Medicine and Public Health. His work ensured that the institution provided patients with access to high-quality, affordable, equitable care — contributing to the health of the community and improving the lives of at-risk populations.
Dr. Jaffery previously served as the chief medical officer for the state of Wisconsin's Medicaid program. As a 2010-11 Robert Wood Johnson Foundation Health Policy Fellow, he worked for the Senate Committee on Finance on a variety of issues related to delivery system and payment reform. Since 2018, Jonathan has served as a commissioner on the Medicare Payment Advisory Commission (MedPAC).
A board-certified nephrologist, Dr. Jaffery is a member of several professional organizations, including the American Association for Physician Leadership and the American Society of Nephrology, and he is a fellow of the American College of Physicians. He received his bachelor's degree from the University of Michigan and his medical degree from The Ohio State University College of Medicine, and he completed his residency and fellowship at the University of Vermont Medical Center. He earned graduate degrees from the University of Wisconsin School of Medicine and Public Health and the University of Southern California Marshall School of Business.