Amir Mesarwi

, MBA
Chief Financial and Administrative Officer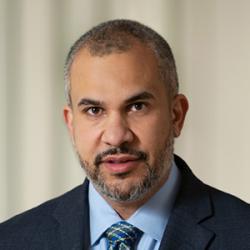 Amir Mesarwi, MBA, oversees all financial and administrative operations at the AAMC and stewards its resources to fulfill the association's missions.
Amir Mesarwi, MBA, became the AAMC's chief financial and administrative officer in February 2021. In this role, he oversees all the AAMC's financial operations, including the accounting, business services, financial systems, procurement, budget, and payroll functions. As the association's financial steward, Mesarwi ensures that the association has adequate resources to carry out its missions. He is also responsible for the AAMC's operating and capital budgets, investment portfolio, and real estate and facilities. 
Mesarwi joined the AAMC in 2010 as the director of financial analysis and budget and then served as the senior director of financial planning and analysis (FP&A) and procurement from 2014 to 2021. Prior to joining the AAMC, he served as a senior consultant with Grant Thornton and Applied Value. Mesarwi earned his MBA from New York University Leonard N. Stern School of Business and his BS in chemical engineering from Massachusetts Institute of Technology.