Kenneth W. Kizer, MD, MPH, Chief Healthcare Transformation Officer and Senior Executive Vice President, Atlas Research, LLC.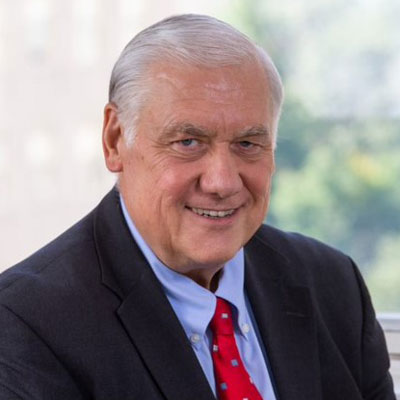 An internationally acclaimed health care reformer, Dr. Kenneth W. Kizer has transformed care delivery and population health management for the nation. He enhanced public health throughout California, markedly improved care delivery in the national Veterans Affairs (VA) health care system, and raised the quality of care across the nation by establishing the National Quality Forum (NQF), which serves as the arbiter for health care quality measures used by most U.S. health care providers.
Dr. Kizer founded NQF in 1999 concurrently with several landmark events, including the Institute of Medicine (IOM) reports To Err is Human and Crossing the Quality Chasm, which he helped seed with work on the precursor National Roundtable on Health Care Quality. Under his leadership, NQF established the concept of and a list of "never events" and "safe practices" to drive patient safety, and it has since worked to standardize quality measurement across the country.
As the VA's longest-serving under secretary for health (1994-1999), Dr. Kizer improved the chronically underperforming VA health care system by creating regional integrated care delivery networks, increasing accountability, and launching a robust electronic health records system and a capitation-based method of allocating funds. He also required that every VA Medical Center offer primary care (very few did when he arrived) and helped grow the VA's GME program to support the expansion of primary care.
Dr. Kizer is a Navy veteran who led the California Emergency Medical Services Authority and had a record tenure as California's top health official. In these roles, he organized one of the nation's earliest and most effective HIV/AIDS response programs and launched a statewide anti-smoking campaign that led to a steep decline in tobacco-related mortality and costs from tobacco-related diseases. California now has the second lowest adult smoking rate in the country.
Since July, Dr. Kizer has served as chief healthcare transformation officer and senior executive vice president of Atlas Research, LLC., a consulting firm specializing in improving federal health and social service programs. Before joining Atlas, he directed the Institute for Population Health Improvement at UC Davis, where he was a distinguished professor in the schools of medicine and nursing.
Dr. Kizer has received numerous accolades. In 1999, he was elected to the National Academy of Medicine, which later awarded him the prestigious Gustav O. Lienhard Award. He is also an elected member of the National Academy of Public Administration.
Dr. Kizer graduated with honors from Stanford University and earned his MD and MPH from UCLA, where as a first-year medical student he launched a four-year combined MD-MPH program in 1973. He completed postgraduate training at the Naval Regional Medical Center in Portsmouth, Va., and UC San Francisco. He is board-certified in six medical specialties and sub-specialties and is a fellow or distinguished fellow of 12 professional societies.