Cathleen C. Pettepher, PhD, Professor of Biochemistry and Medical Education and Administration, Assistant Dean of Medical Student Assessment, Vanderbilt University School of Medicine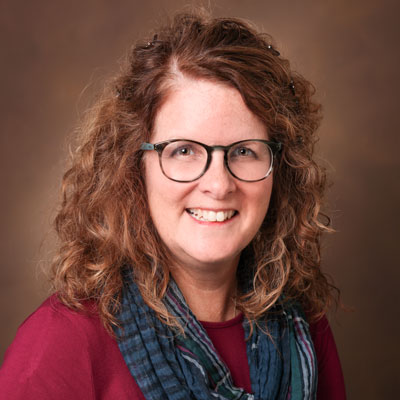 When the Vanderbilt University School of Medicine (VUSM) sought to improve its curriculum, it turned to Dr. Cathleen Pettepher, assistant dean of medical student assessment. An exceptional educator and innovative leader, Dr. Pettepher led the school's efforts to adopt a more integrated approach to the basic sciences and a more collaborative approach to content organization and academic policy.
Leading by example, Dr. Pettepher "worked tirelessly to ensure that the transition proceeded smoothly," writes Jeffrey Balser, MD, PhD, dean of VUSM and president and CEO of Vanderbilt University Medical Center. "She revised all of her own classroom presentations, assumed responsibility for a comprehensive faculty development program, and helped redesign the student promotions process."
Dr. Pettepher also serves as director for the student assistance program and as a mentor for the scientist-educator post-doctoral fellowship program. In these roles, she directly supports students and takes a special interest in helping those who struggle academically. Dr. Pettepher's students remarked on her ability to help them thrive, noting that she makes herself available despite her busy schedule.
Hyper-focused on outcomes rather than her own ego, Dr. Pettepher has sought to support and better others, without seeking attention for herself. "The word devotion does not do justice to the nature of her involvement with medical students," Dr. Balser writes. "Dr. Pettepher is a genuinely humble leader," who is "also very comfortable in the background, just making things work and getting things done."
As a result, Dr. Pettepher has earned the enduring affection of hundreds of students and the respect of her faculty peers since she began teaching in 1993. She has also earned countless awards. She has received the John S. Sergent Faculty Award for Teaching Excellence, has been designated a Master Science Teacher, and was selected for membership in VUSM's Academy for Excellence in Education. In 2016, Dr. Pettepher and members of the first-year team received the Denis M. O'Day Award for Team-Implemented Curricular Reform "for their extraordinary success in revising the pre-clerkship curriculum." Her student-nominated accolades include the Jack Davies Award for Teaching Excellence and the Shovel Award, the highest honor bestowed on a VUSM faculty member. In 2015, she was elected as a faculty member to the Alpha Omega Alpha Honor Society. Dr. Pettepher also shares the lessons she has learned in retooling medical education with educators across the country through her scholarship and leadership in the International Association of Medical Science Educators.
Dr. Pettepher earned bachelor of science degrees in chemistry and biomedical sciences and her doctorate in structural and cellular biology from the University of South Alabama. She completed a three-year post-doctoral fellowship at Vanderbilt University.
Learn more about the Alpha Omega Alpha Robert J. Glaser Distinguished Teacher Award