The AAMC has always helped U.S. medical schools educate a physician workforce equipped to meet the health needs of our communities. Now, we are working together to ensure the next generation of physicians is even more prepared for the challenges they will face. 
To provide even better care for patients, the next generation of doctors must understand far more than chemistry and human anatomy. They will need to provide compassionate care that nurtures their patients' minds and bodies; collaborate effectively with multidisciplinary medical teams; and navigate emotional, cultural, and ethical challenges with resilience. 
After a decade of research with many U.S. medical schools and two years of successful pilot administration, the AAMC is pleased to offer the AAMC PREviewTM exam to all the schools included in the American Medical College Application Service® (AMCAS®) program. PREview scores will be released to all schools via the AMCAS Data Exchange Service.
About the AAMC PREview™ Professional Readiness Exam
The PREview exam is a standardized test that presents a series of hypothetical scenarios students may encounter in medical school and asks examinees to evaluate the effectiveness of a series of behavioral responses to each scenario.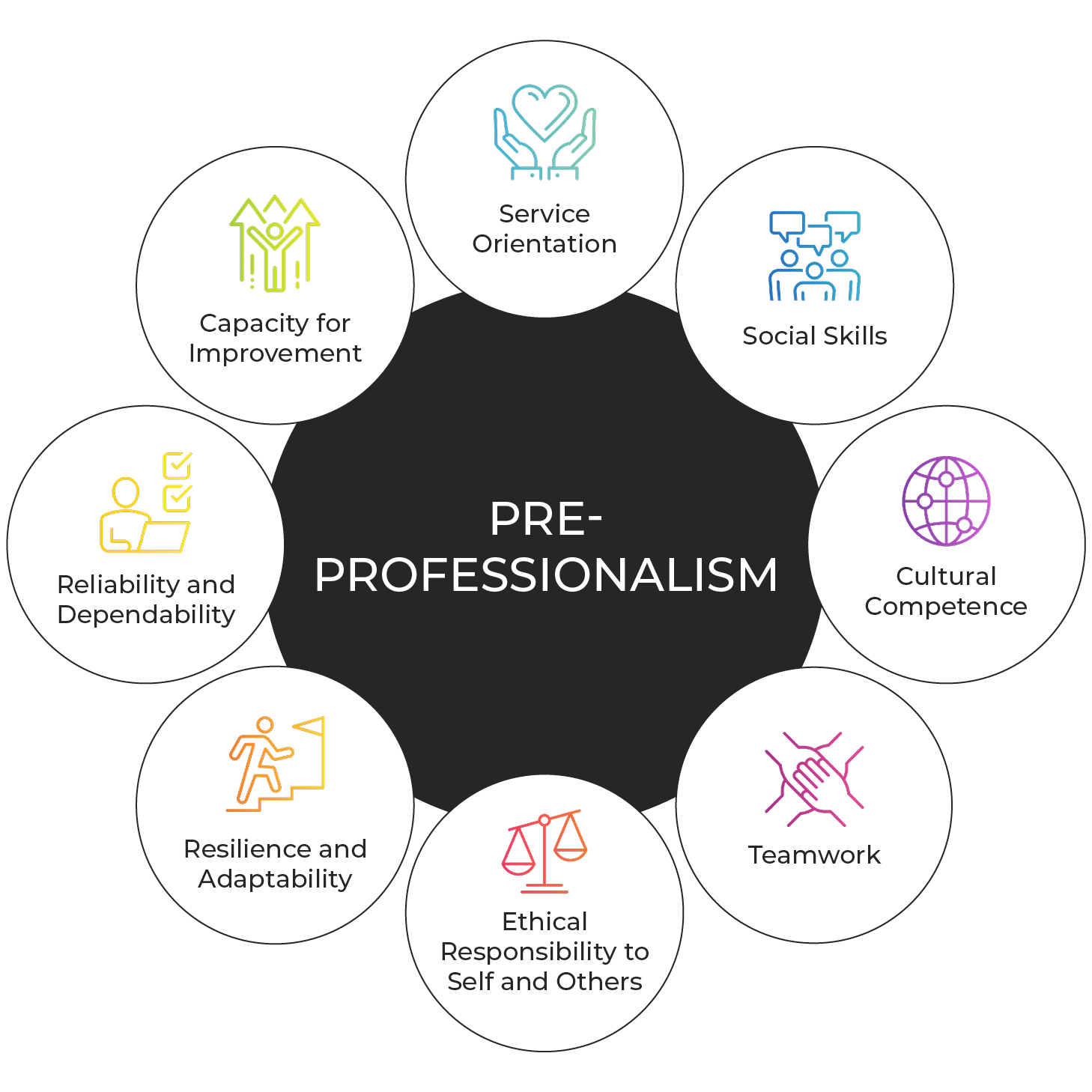 Examinees' responses provide insight into their knowledge of effective and ineffective behaviors across eight core competencies for entering medical students:
Service Orientation.
Social Skills.
Cultural Competence.
Teamwork.
Ethical Responsibility to Self and Others.
Resilience and Adaptability.
Reliability and Dependability.
Capacity for Improvement.
PREview Exam Goals
The PREview exam is designed to enhance the medical school admissions process by providing an assessment of pre-professional competencies that medical students need to demonstrate to be successful in medical school, in residency training, and as physicians.
When included in pre-interview screening, the PREview exam: 
Enhances holistic review in a high-volume context earlier in the application screening process. 
Provides a meaningful complement to academic metrics. 
Supports consistent evaluation and comparison of applicants' pre-professional competence.
Broadens the experiential, skills, and demographic diversity of the applicants considered for interview. 
How Is the PREview Exam Developed and Scored?
The PREview exam is community-driven, expert-developed, and evidence-based. Every decision for the PREview program, from the design of the exam to its administration, is:
Driven by the needs of the medical school community.
Developed by our testing and assessment experts within the AAMC, our partnering contractors, and our technical advisory committee of nationally recognized testing experts.
Based on research evidence on the PREview exam.
The AAMC takes a thoughtful, intentional approach to test development in accordance with testing best practices, legal and professional guidelines, and shared concerns with the medical school community. We engage a diverse group of medical school faculty and staff to review draft content and develop the scoring key. Engaging subject matter experts ensures the exam meaningfully and fairly measures pre-professional competencies and is scored to align with medical schools' expectations and standards for future medical students.
Incorporating the PREview Exam Into Your Admissions Processes
The PREview exam is open to all the schools included in the American Medical College Application Service® (AMCAS®) program. PREview scores will be released to schools via the AMCAS Data Exchange Service. Test dates will begin in March to ensure that 2023 PREview scores can be ready for schools to use when AMCAS service begins sending applications to schools. This supports schools' use of PREview scores as early as application review.
Are you interested in using PREview scores in your admissions process? Early decisions to use the PREview exam will better position your school and your applicants for success. We recommend reviewing key decision dates below and beginning discussions with your committees soon.
Key Dates for Deciding and Announcing Use of PREview Scores
| | |
| --- | --- |
| January-February 2023 | Maximize applicants' opportunity to take the PREview exam by announcing use of the exam before registration closes for March test dates. Report use of PREview scores with the AMCAS® application service. |
| March 2023 | Increase applicants' awareness of the PREview exam by announcing use of the exam before the Medical School Admission Requirements™ (MSAR®) online database is updated. |
| April 2023 | Ensure applicants' PREview scores are available when AMCAS® service begins sending applications to schools by announcing use of the exam before registration closes for May test dates. |
| May 2023 | Ensure fairness for all applicants by announcing use of the PREview exam before applicants begin submitting applications. |