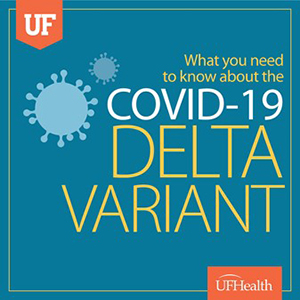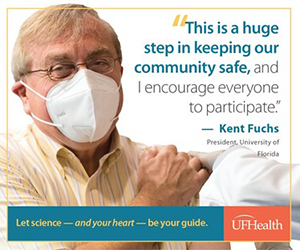 Special Events, Projects, Programs, or Campaigns - Silver  
UF Health COVID-19 Vaccine Hesitancy Committee
University of Florida College of Medicine   
On Dec. 16, 2020, University of Florida (UF) Health in Gainesville began offering the COVID-19 vaccine for high-risk health care employees. In January 2021, additional groups became eligible for the vaccination. Despite a strong, positive response from many, communicators at UF Health quickly realized some populations were hesitant about the vaccine, particularly in areas of the community with health disparities and inequities. People were concerned with how fast the vaccine was authorized, questioned ingredients, and doubted the severity of the virus. To address the hesitancy in Florida, the Vaccine Hesitancy Workgroup was created under the direction of UF Health Communications and the chief communications officer, comprising a cross-campus team of marketers, community leaders, and creatives. After sharing vaccine information and education consistently throughout the entire year and achieving success with social media engagement, website views, marketing initiatives, and local partnerships, UF Health achieved its goal of becoming a regional leader in vaccine information, education, and awareness.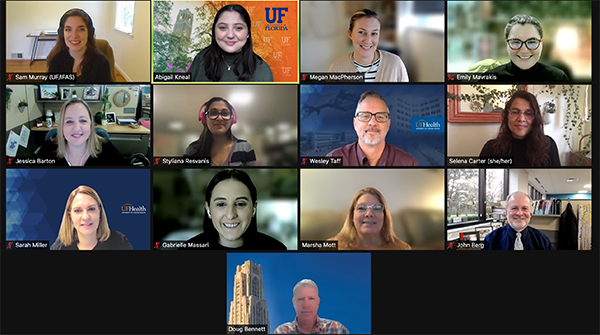 What was the most impactful part of your award-winning entry?
The most impactful part of this experience was our ability to bring factual and attainable information about the COVID-19 vaccine to communities who needed the most support during the pandemic.
What challenge did you overcome?
We worked diligently to combat misinformation circling online about the COVID-19 vaccine and continuously joined conversations with individuals who had questions to help them get answers.
Contact: Karen Dooley