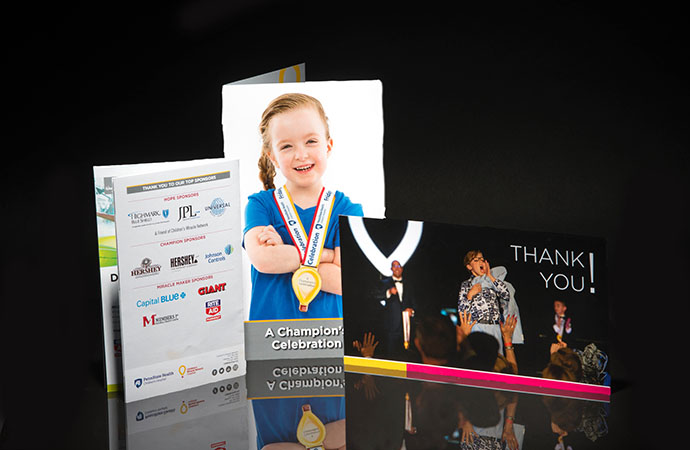 A Champion's Celebration
Children's Miracle Network at Penn State Children's Hospital
A Champion's Celebration gala was held in May 2018 and raised $218,000 for Children's Miracle Network at Penn State Children's Hospital, a 55% increase over the previous gala. After tracking a decline in annual gala revenue for the last several years, several new strategies were implemented to revitalize the event, including changing the venue from a ballroom to a sports arena, adding corporate executive committee members willing to engage their circles of influence, asking a comedian to emcee to boost the evening's entertainment, hiring an auction company to deploy mobile bidding, partnering with a local production company to enhance the program's quality, and securing a VIP guest speaker, Penn State Head Football Coach James Franklin. In addition to these changes, the evening focused around five pediatric patients, "our champions," who were introduced by a brief video about their story. Afterward, they burst out onto a runway through the middle of the cheering crowd. Each champion then received a medal from Coach Franklin. While expenses were higher than previous years, the refreshed event helped us increase our sponsorship by 72%. Our silent auction proceeds increased 61% and our live cash appeal increased 13%.
What was the most successful part of your event?
A Champion's Celebration reinvigorated a stale event, engaged new donors, highlighted our patient stories, and resulted in a record-breaking fundraising total.
What is one thing you learned from this experience?
It was worth taking a year off from the gala in 2017 to effectively strategize and re-imagine a new event for 2018.
Contact
Allison Mason, amason4@pennstatehealth.psu.edu