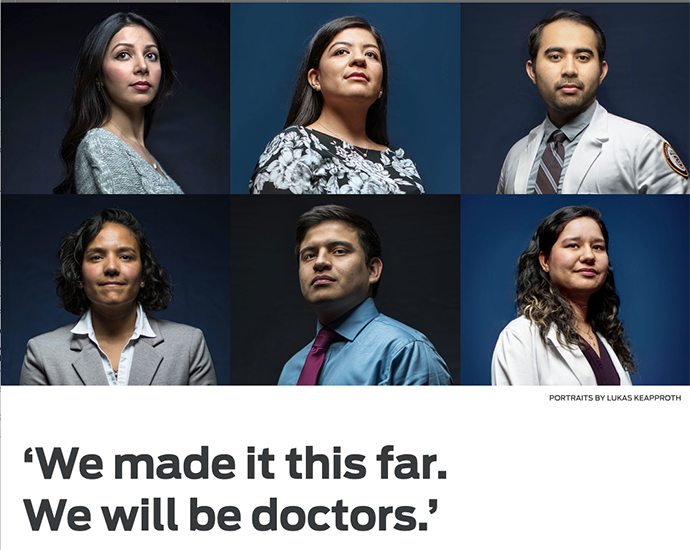 By Erinn Connor, Stritch Magazine
Loyola University Chicago Stritch School of Medicine
The Stritch School of Medicine was the first medical school in the country to openly accept Deferred Action for Childhood Arrival (DACA) students in 2014, and the school received nationwide attention for the policy. But by the time the first group of DACA students was set to graduate in 2018, Stritch had yet to tell the story of the students' experiences and how the admissions policy came to be. This piece shared the story of the first six DACA students to graduate from Loyola's medical school and the hard work and sacrifices it took for them to achieve this dream. It also shared their experiences on Match Day as they learned they would all become practicing physicians despite the volatile political atmosphere surrounding
DACA, and how Stritch supported the students through their four years of medical school.
What was the most impactful part of your feature?
It provided awareness and inspiration to the health care community and other undocumented students who saw themselves in Loyola's DACA medical students. DACA receives a lot of attention, but not typically in the form of positive and attainable examples. The feedback on social media and beyond was unexpected and rewarding.
What is one thing you learned from this experience?
The incredible hard work these students put in from their grade school years onwards to reach medical school, never knowing fully if they would ever get accepted to medical school, much less become a practicing physician.
Contact
Erinn Connor, econnor1@luc.edu