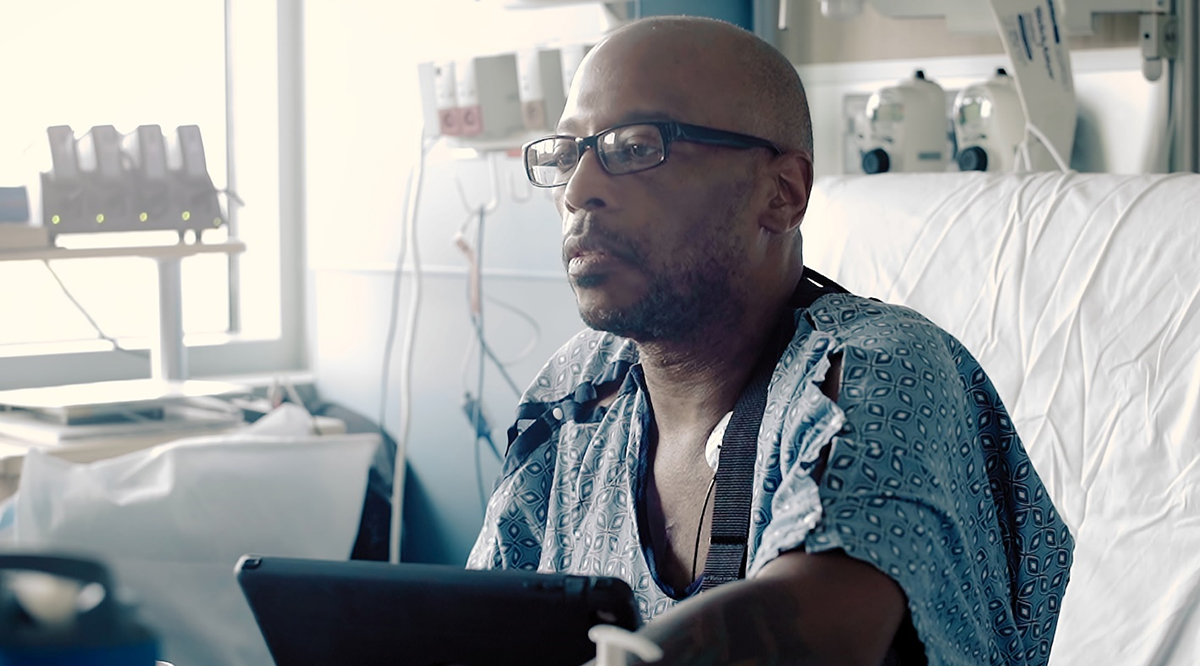 When Tragedy Strikes: UF Health's transplant team risks their lives for Moe Ricks
University of Florida Health
In July 2019, hospital staff wheeled Maurice (Moe) Ricks into surgery to prep him to receive his new heart and kidney, which were on a plane to Gainesville, Florida. The plane struck a flock of birds shortly after takeoff in Georgia, disabling the left engine. Pilots made an emergency landing at an airport near Atlanta. Time was running out on the viability of Moe's new organs. Despite everyone's best efforts to quickly secure another flight to Gainesville, Moe's new heart and kidney never made it to him. Imagine waking up from transplant surgery and your surgeon tells you didn't get your new organs. But a different kind of healing took place thereafter, one Moe describes as "healing for my soul." Art sprang from tragedy, providing Moe a unique perspective on what it means to hope and persevere in the face of tragedy. We created a video story of Moe's experience to demonstrate what care beyond the medicine can mean at University of Florida Health.
What was the most impactful part of your award-winning entry?
Revealing an elemental part of the human condition.
What is one thing you learned from this experience?
The ideas of compassion and empathy can take on different meanings when it comes to patient care.
What challenge did you overcome?
Imagine telling a "transplant" story where the recipient doesn't get his transplant. How do you tell that story and relate it back to quality care?
Contact
Garrett Hall, hallgr@shands.ufl.edu