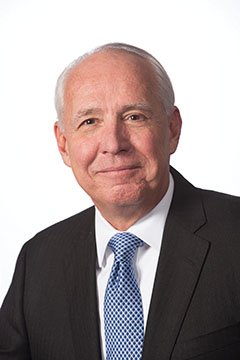 As a medical school dean, I always enjoyed the month of September. First-year medical students gather on campus, full of excitement and ready to begin their medical careers. Medical students further along in their training are returning from summers spent conducting research, working in a clinical environment, or studying for the USMLE Step 1 exam. They will be sharing their real-world experiences and connecting what they learned over the summer with their work in the classroom and the clinic in the coming year.
Today, the realities of medical practice and the rapid advancement of science require medical education to focus much more on developing practical skills and competencies. When I was a medical student, I was responsible for memorizing—not to mention retaining—as many facts as possible about the basic sciences, disease, and best practices in care. Most of my examination questions were based on that retention of facts. But with the explosion of scientific knowledge, medical students can no longer learn everything they will need to know in four years for a lifetime of practice.
Not only do physicians need to keep pace with new developments in our understanding of diseases, treatments, and cures, but they are also expected to have superior communication skills, manage patients with multiple chronic conditions, and understand the social determinants of health. Medical residents must train in a learning environment that allows them to experience working long hours and managing fatigue under even the most challenging circumstances—like an athlete training for an event. They must learn how to provide compassionate, high-quality care while managing a rapidly expanding body of medical information.
"Our medical schools and teaching hospitals are implementing innovative and flexible curricula at every stage of the medical education continuum to equip physicians with the skills and knowledge they will need to succeed in the future health care environment."
This is why the shift in focus for training physicians—away from the accumulation of facts and toward the development of core professional competencies—makes so much sense. The mastery of core competencies covers many domains, including patient care, knowledge for practice, communication skills, and interprofessional collaboration. And as new models of value-based care become the norm, there is also a growing movement to better educate medical students and residents about high-value and cost-conscious care.
To facilitate the shift to competency-based medical education, we continue to study the effectiveness of training toward the Core Entrustable Professional Activities for Entering Residency. An AAMC working group proposed this list of 13 critically important activities that residents should be able to perform on the first day of residency. As formal medical education and residency training evolve, we are also looking at ways continuing professional development (CPD) can help physicians pursue lifelong learning throughout their careers.
Continuing Medical Education (CME)/CPD has proven instrumental not only in helping practicing physicians remain current on best practices and the latest research, but also in making concrete improvements to care in a local context. For example, while medical students and residents are learning a new model for pain management and opioid prescription, CME/CPD programs around the country have taken on the challenge of retraining practicing physicians in best practices for pain management. CME is an essential tool for keeping all physicians practicing to the very best of their abilities, and we continue to look for ways it can help physicians keep pace with developments in medicine, health care, and the business of practice.
Educating physicians to practice in a rapidly evolving health care system is a considerable challenge. Our medical schools and teaching hospitals are implementing innovative and flexible curricula at every stage of the medical education continuum to equip physicians with the skills and knowledge they will need to succeed in the future health care environment. For example, most medical students work with vulnerable members of their communities through hands-on clinical training, often beginning in their first year of medical school. In addition, medical schools are now expected to provide interprofessional training, bringing students of different health professions together to better prepare them for team-based practice.
Through research, innovation, and sharing new discoveries and best practices, I believe that America's medical schools and teaching hospitals can advance and transform medical education, enhance teaching and learning, and improve the health of all. To that end, medical education researchers at the nation's medical schools and teaching hospitals continue to study which curricular innovations are best supported by the evidence.
But as we train the doctors needed for the future—a diverse workforce proficient in new technologies and core competencies—we must also remember that the core of our profession is the human interaction between health professional and patient. As medical decision making becomes more complex and technology continues to revolutionize the way we care for patients, we must always adhere to the ethical values and humanistic principles at the core of medicine. Just as all health care innovation must keep patients at the center, advances in medical education must keep humanism and empathy at the heart of learning.