The developers of a pioneering gene therapy to treat blindness. A health policy expert who was instrumental in the drafting of the Affordable Care Act. A medical school whose commitment to the community extends from creating a COVID-19 clinic for homeless residents to partnering with the local school system to champion careers in health care. These are a few of the recipients of the 2020 AAMC Awards, which recognize individuals and institutions that have made outstanding contributions in medical education, biomedical research, clinical care, and community engagement. The awardees will be recognized during a video tribute in November at Learn Serve Lead 2020: The Virtual Experience.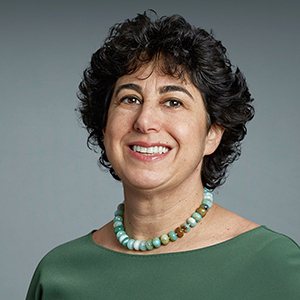 Sondra Zabar, MD: 2020 Abraham Flexner Award for Distinguished Service to Medical Education
Through scholarship, mentorship, and educational and assessment innovation, Sondra Zabar, MD, professor of medicine at NYU Grossman School of Medicine, has been on the leading edge of teaching and evaluating clinical care. She pioneered the use of unannounced standardized patients to assess trainees' clinical performance, and she leads the Standardized Patient Program at NYU/New York Simulation Center, which serves more than 15,000 learners every year. She is a diligent and rigorous scholar, having published more than 70 peer-reviewed articles and authored the seminal textbook on objective structured clinical examinations. She also founded the Program in Medical Education Innovations and Research, which has awarded more than 30 teaching fellowships and 50 seed grants to advance medical education scholarship and institute patient-centered best practices. Dr. Zabar's accolades include the Distinguished Teaching Award, NYU's most prestigious educational honor, and the Medical Educator Award and the Scholarship in Medical Education Award from the Society of General Internal Medicine.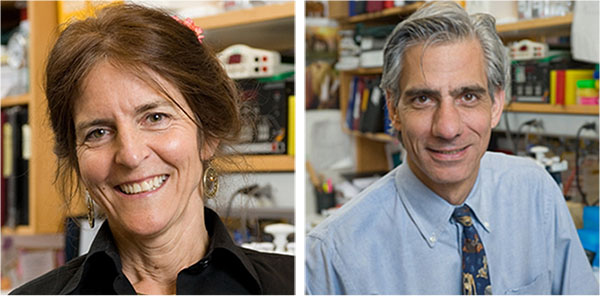 Jean Bennett, MD, PhD, and Albert M. Maguire, MD: 2020 Award for Distinguished Research in the Biomedical Sciences
Countless people around the world who were blinded by a once-untreatable disease can now see because of a pioneering gene therapy developed by Jean Bennett, MD, PhD, and Albert M. Maguire, MD, professors of ophthalmology at the Perelman School of Medicine (PSOM) at the University of Pennsylvania. By creating the first gene therapy to treat blindness, Drs. Bennett and Maguire not only reversed the effects of an inherited retinal degenerative disease, Leber congenital amaurosis (LCA), but ignited new research to combat other genetic causes of blindness as well. The therapy, approved by the Food and Drug Administration in 2017 and named Luxturna, replaces a mutated gene, RPE65, that triggers LCA. Drs. Bennett and Maguire continue to lead the development of therapies for impaired vision through their own research and by supporting the work and building the careers of other scientists. They also established the Center for Advanced Retinal and Ocular Therapeutics at PSOM to advance treatments for retinal and ocular diseases through research and training.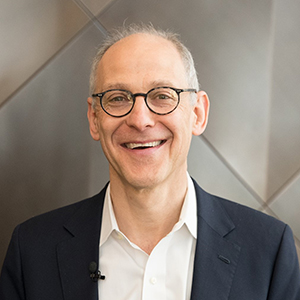 Ezekiel J. "Zeke" Emanuel, MD, PhD: 2020 Robert Wood Johnson Foundation David E. Rogers Award
Few physicians have had as demonstrable an effect on improving the health of Americans in the 21st century as Ezekiel J. Emanuel, MD, PhD, vice provost for global initiatives at the Perelman School of Medicine at the University of Pennsylvania. As special advisor on health policy to the Office of Management and Budget from 2009 to 2011, Dr. Emanuel was instrumental in the drafting and early implementation of the Affordable Care Act, the nation's most sweeping health reform law in decades. A renowned bioethicist, Dr. Emanuel has also indelibly shaped clinical research ethics. As founding chair of the Department of Bioethics at the National Institutes of Health for 14 years, Dr. Emanuel led the creation of a training program for bioethicists; initiated the revision of the Common Rule, which brought significant reform to regulations in research involving human subjects; and was integral to crafting the latest Declaration of Helsinki, the World Medical Association's policy statement on medical research involving human subjects.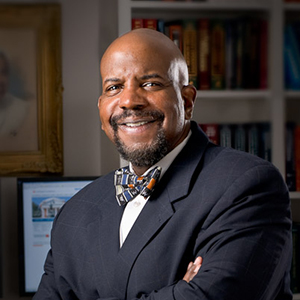 Cato T. Laurencin, MD, PhD: 2020 Herbert W. Nickens Award
Cato T. Laurencin, MD, PhD, has distinguished himself throughout his 40-year career as a phenomenal physician-scientist and a courageous leader in social justice, equity, and fairness. Through his scholarship and national, regional, and community efforts, he has worked to make a difference in the lives of people affected by racial and ethnic health disparities. Dr. Laurencin co-founded the W. Montague Cobb/National Medical Association Health Institute in Washington, DC, which focuses on addressing health disparities, and he is the founding editor-in-chief of the Journal of Racial and Ethnic Health Disparities. An outstanding administrator and practicing orthopedic surgeon, he previously served as dean of the University of Connecticut (UConn) School of Medicine and vice president of health affairs at UConn. Dr. Laurencin is also an extraordinary scientist whose research has yielded more than 500 publications and patents. He is the first person in history to win both the highest award of the National Academy of Medicine, the Walsh McDermott Medal, and the highest award of the National Academy of Engineering, the Simon Ramo Founders Award. President Obama presented the 2016 National Medal of Technology and Innovation — America's highest award for technological achievement — to Dr. Laurencin.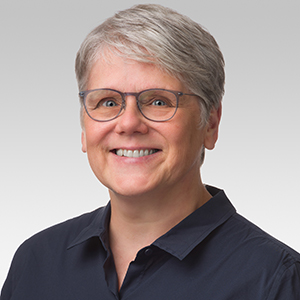 Patricia Garcia, MD, MPH: 2020 Arnold P. Gold Foundation Humanism in Medicine Award
Patricia Garcia, MD, MPH, associate dean for curriculum at Northwestern University Feinberg School of Medicine in Chicago, exemplifies humanism in medicine, working tirelessly to champion her patients, students, and a better society. Attending medical school in the 1980s, Dr. Garcia became intensely interested in caring for patients with HIV and AIDS. As a fellow, she co-founded the first women's HIV program at Northwestern Memorial Hospital. Today, the clinic has a 99% success rate in eliminating maternal-fetal transmission of HIV. She founded the Pediatric AIDS Chicago Prevention Initiative and traveled to labor and delivery units throughout Illinois to train staff in how to perform HIV testing for pregnant mothers and ensure transmission-preventing treatment could be provided. Dr. Garcia is also a big supporter of student-led initiatives, including a recent health care hackathon and the creation of "Safe Space Training" for faculty and staff, an initiative to improve the learning environment for LGBT+ students.
Rush Medical College of Rush University Medical Center: 2020 Spencer Foreman Award for Outstanding Community Engagement
Established in 1837, Rush Medical College of Rush University Medical Center in Chicago is a trusted service provider and anchor institution where learners, faculty, staff, and administrators continually demonstrate their commitment to the community. At the outset of the COVID-19 pandemic, Rush created the Chicago Homelessness and Health Response Group and Equity (CHHRGE) as an extension of one of the 35 ongoing programs of the Rush Community Service Initiatives Program. Faculty stepped in to provide care for people experiencing homelessness and, working closely with the city's public health officials, CHHRGE continues to administer tests, address outbreaks, provide behavioral health services, and identify gaps in care coordination while laying out a plan for permanent housing. This is just the latest example of the institution's commitment to the health and well-being of its neighbors. Rush's focused recruiting practices leverage community partnerships to provide critical support to job applicants during the hiring process and beyond. Rush is also committed to creating a diverse pipeline of health professionals by working with local students. In particular, Rush has been providing mentoring, tutoring, shadowing, and exposure to health careers to students at the reinvented Richard T. Crane Medical Preparatory High School since 2013.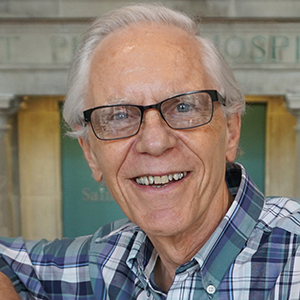 John W. Bigbee, PhD: 2020 Alpha Omega Alpha Robert J. Glaser Distinguished Teacher Award
Over three decades, John W. Bigbee, PhD, a professor in the Department of Anatomy and Neurobiology at Virginia Commonwealth University School of Medicine, has developed a reputation as an innovative and enthusiastic educator. Throughout his career, he has spent countless hours developing innovative materials and original images to use in teaching students about the microscopic anatomy of tissues. Recognizing changes to educational laboratory environments and the power of technology in the 1990s, Dr. Bigbee and colleague Alice Pakurar, PhD, led an ambitious project to create what he describes as an "interactive digital atlas" of more than 1,200 histology images and illustrations and associated learning materials. First engineered on CD-ROM in 1998, Digital Histology is now available as an open educational resource for histology learners around the globe. Dr. Bigbee's dedication to his learners is also evident from the awards they have bestowed on him, including 27 Outstanding Teaching Awards and the 2002 VCU Award for Innovating Excellence in Teaching, Learning and Technology.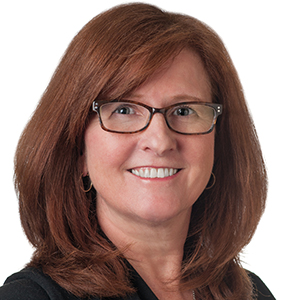 Marianne M. Green, MD, FACP: 2020 Alpha Omega Alpha Robert J. Glaser Distinguished Teacher Award
Since joining the faculty at Northwestern University Feinberg School of Medicine in 1997, Marianne M. Green, MD, FACP, has pioneered educational reform. Under Dr. Green's leadership, Feinberg was among the first medical schools to modernize its curriculum and implement a comprehensive electronic portfolio-based assessment system, which permits the longitudinal measurement of competency achievement and individualized student support for learning.
Dr. Green, who is now senior associate dean for medical education, has led the implementation of several additional curricular innovations at Feinberg. They include implementing the school's first clerkship-associated objective structured clinical examination; designing and implementing an electronic tracking system to better review longitudinal student performance; and designing and implementing competency-based medical education. Currently, Dr. Green is leading a team to implement an entrustable professional activities framework into the competency-based assessment system. She has received more than a dozen teaching awards, including the school's most selective, the George H. Joost Award for Teaching.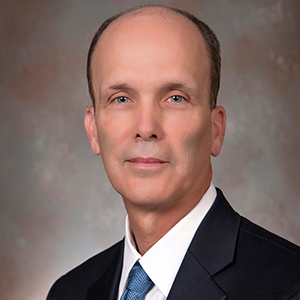 Paul A. Hemmer, MD, MPH, MACP: 2020 Alpha Omega Alpha Robert J. Glaser Distinguished Teacher Award
Ever passionate about student and faculty development, Paul A. Hemmer, MD, MPH, MACP, has dedicated his career to improving medical education. As vice chair for educational programs at the Uniformed Services University of the Health Sciences (USUHS) in Bethesda, Maryland, Dr. Hemmer oversees all pre-clerkship educational programs and intradepartmental courses, all medicine clerkship sites in the continental United States and Hawaii, M4 electives throughout the United States, and key faculty development programs and initiatives. Dr. Hemmer's associated scholarship in evaluation, curriculum, and faculty development and educational research has also earned him national and international praise. He has received numerous honors, including Academic Grand Master of the U.S. Air Force; the Patil Award for Assessment by the Association for Medical Education in Europe; the Ruth-Marie E. Fincher, MD, Service Award from the Clerkship Directors in Internal Medicine; the Lifetime Achievement Award from the University of Wisconsin-Milwaukee Alumni Association; the Laureate Award from the Air Force Chapter of the American College of Physicians; and the Carol Johns Medal, the highest honor faculty can bestow at the USUHS.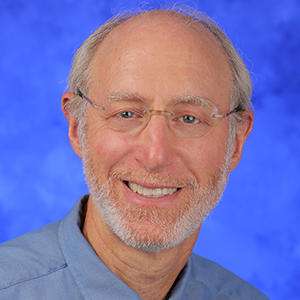 Daniel R. Wolpaw, MD: 2020 Alpha Omega Alpha Robert J. Glaser Distinguished Teacher Award
Over the past four decades, Daniel R. Wolpaw, MD, has been a force for innovation in medical education, envisioning learner development as a complex adaptive challenge aimed at preparing medical students to lead and practice in the health care systems of the future. As professor of medicine and humanities at Penn State College of Medicine in Hershey, Pennsylvania, Dr. Wolpaw's notable contributions include developing and co-directing the Systems Navigation Curriculum, developing and co-directing an innovative course in critical thinking, and serving as the design lead for educational innovation at the school's University Park Regional Campus. Before joining Penn State in 2013, Dr. Wolpaw served on the faculty at Case Western Reserve University School of Medicine for 30 years. At both institutions and nationally, he has received high praise for his extraordinary skills as an educator and mentor. His accolades include the Career Achievements in Medical Education Award from the Society of General Internal Medicine and the Newark Beth Israel Healthcare Foundation Humanism in Medicine Award.
For more information about the 2020 awardees, read more here.
Nominations for the 2021 AAMC Awards are now open. Visit aamc.org/awards to learn more about the criteria and submit a nomination.