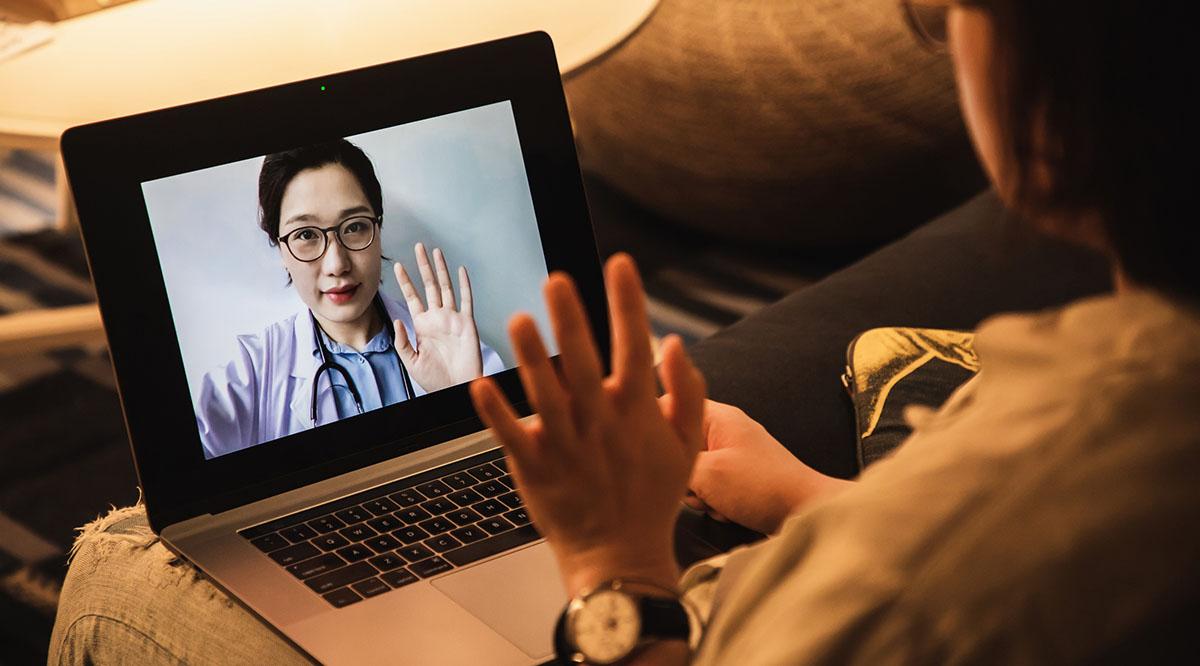 Innovations in Health Technology: Telehealth
Telehealth — the use of technology to deliver care at a distance — offers unique opportunities and poses potential risks for academic medicine.
During the COVID-19 pandemic, the use of telehealth rose dramatically as health systems looked for ways to provide care while protecting providers and patients. As we reassess what health care looks like, it is crucial that we understand how telehealth impacts medical education and training, the delivery system and its workforce, and patients' access to care. Additionally, the quadripartite mission (education, research, clinical care, and community collaboration) of academic mission has an outsized role in evaluating the impact of telehealth on quality, cost, outcome of care, innovation, education, and equity.
This collection of resources:
Shares learnings across academic medicine about telehealth implementation and training.
Provides regulatory support for telehealth at health care institutions, including education about recent updates.
Highlights how the AAMC and its members are implementing and using telehealth to provide high-quality care and improve access.
Uncovers insights from research and other literature about the impact of telehealth on access and workforce.
AAMC Telehealth Initiatives and Publications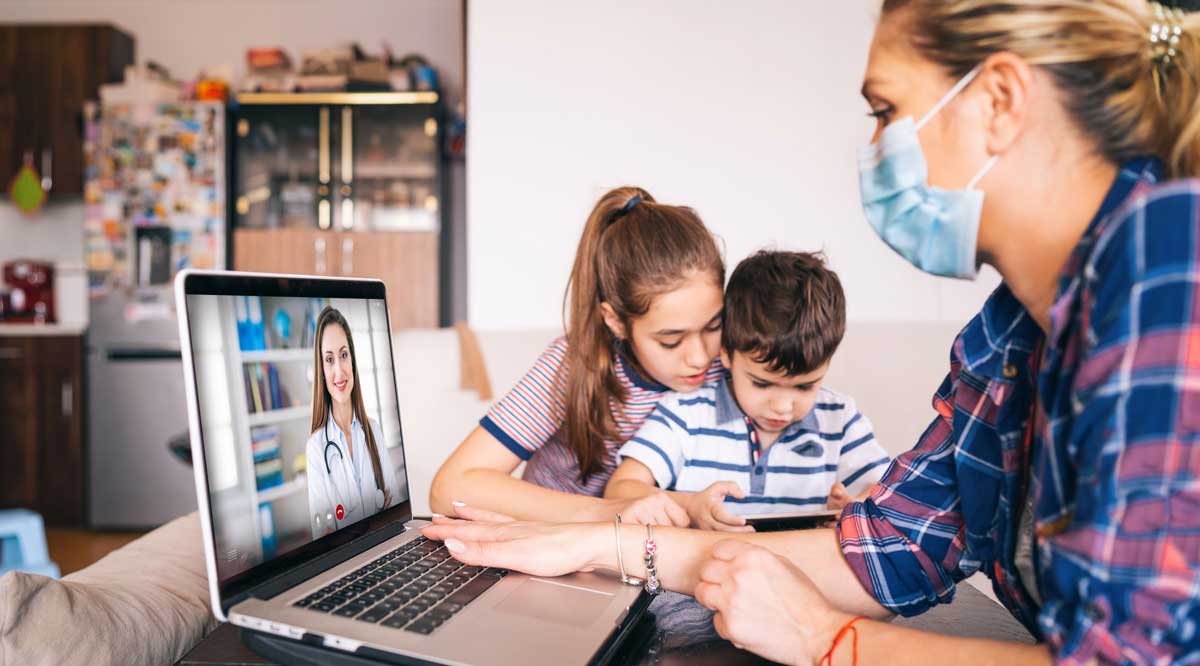 Initiatives
2024 Digital Health and AI Learning Collaborative — Actively Recruiting
Formerly the AAMC Telehealth Learning and Integration Collaborative. The AAMC seeks participating academic hospitals and health systems who want to meaningfully advance their digital health and artificial intelligence programs to join our 2024 Digital Health and AI Learning Collaborative. This is the third year of the collaborative, with over 20 academic health systems having participated to date. The collaborative provides a forum for these systems to share strategies and challenges and learn from each other regarding practical opportunities and methodologies used by others for integrating digital health and AI into everyday clinical care and operations. 
"The Johns Hopkins telemedicine team has found it extremely helpful to participate in the collaborative. It has been invaluable to have an environment of peers from whom we can learn best practices in areas where we are starting new initiatives and share lessons learned in areas where we are more established. The sessions are very well organized and such an efficient use of time!" — Helen Hughes, MD MPH, Medical Director, Office of Telemedicine, Johns Hopkins Medicine
Membership in the collaborative includes facilitated monthly meetings with best practice presentations from experts, in-person workshop at Medical University of South Carolina in February 2024 and networking events at conferences, Vizient's Clinical Practice Solutions Center utilization benchmarking against peers, monthly policy updates, and advocacy opportunities.
For more information about the collaborative, contact Katie Reget.
Project CORE: Coordinating Optimal Referral Experiences
The AAMC has been supporting health systems in implementing eConsults (asynchronous communication between primary care providers and specialists) and improving communication and coordination at the point of referral since 2014. Initially launched at five academic health systems through a Center for Medicare and Medicaid Innovation (CMMI) Health Care Innovation Award, Project CORE has now expanded to over 50 academic health systems and children's hospitals, better serving the needs of collective primary care populations totaling over 4 million patients. The model has been shown to improve timely access to specialty input, yield positive patient and provider experience, reduce no-show rates and leakage rates improve comprehensiveness in primary care, and improve coordination of care between PCPs and specialists.
Publications
Digital Health Equity Current Practices and Approaches of Academic Medical Centers
Digital tools such as patient portals, telehealth, and mobile apps have become an integral aspect of the delivery of health care. Digital health equity has become central to the future of digitally powered health care delivery. This report is intended to help shape health system strategies to embrace and leverage digital tools in a manner that respects those systems' fundamental commitment to health and health care equity.
While AMCs will not, by themselves, solve all barriers to digital equity, they have a responsibility to understand these barriers and then to study and design innovative and culturally appropriate solutions to overcome them. This report highlights the roles AMCs are playing to improve digital health equity and identifies opportunities and evolving approaches that AMCs can adapt, implement, and scale. Download the Digital Health Equity Current Practices and Approaches of Academic Medical Centers.
Effective Strategies for Sustaining and Optimizing Telehealth in Primary Care
Vizient and the AAMC partnered to study telehealth sustainability in primary care, including general internal medicine, family medicine, and geriatrics. The goal of this project was to understand variations across AMCs in use of telehealth to deliver adult primary care beyond the pandemic, explore AMCs' motivations for sustained telehealth use, understand how sustained use was achieved, and study associated implications on clinical performance. Effective strategies outlined in this report can be utilized by health systems and primary care leaders working to expand and further leverage telehealth within their primary care services. Download the Effective Strategies for Sustaining and Optimizing Telehealth in Primary Care.
Telehealth in Academic Medicine: Roles, Opportunities, and Risks
If academic health systems are to be leaders in the rapidly advancing field of telehealth, they must consider opportunities and risks in developing workforce capacity, telehealth training, and collecting high-quality data and conducting telehealth research. Access the Academic Medicine article.
Success: Integration Imperatives and Best Practices for Advancing Telehealth in Academic Health Systems
As telehealth has become an even more widely accepted mode of delivering care, AMCs are examining how telehealth can advance their strategic goals. AMCs must learn how to integrate telehealth capabilities into their everyday clinical care and operations.
This report from the AAMC Future of Academic Medicine Series will help health system leaders and telehealth managers to critically assess, design, implement, and integrate telehealth programs across mission areas. It presents effective strategies and successful practices from leaders at 15 AMCs with leading telehealth programs. Download the Sustaining Telehealth Success: Integration Imperatives and Best Practices for Advancing Telehealth in Academic Health Systems.
AAMC Telehealth Equity Catalyst (TEC) Awards
The TEC Awards program is part of the AAMC's strategic planning efforts to "improve access to care for all" by way of leveraging telehealth to improve health care equity.
Now in its third year, The TEC Awards program seeks to advance health care equity through telehealth and address barriers to care via telehealth by recognizing how AAMC members are addressing and mitigating barriers to care and how evolving strategies and best practices can be spread across health systems to advance health care equity, particularly for communities that are under-resourced with limited access to health care services.
Learn more about the TEC Awardees. Questions? Please contact telehealth@aamc.org.
AAMC Learning Series: Advancing Health Equity Through Telehealth
Through this learning series, the AAMC aims to highlight the role of academic medicine in promoting and advancing health equity through telehealth. Key elements of the series will focus on understanding the impact of telehealth on equity and access to care, the role data can play in improving telehealth access, and evolving best practices that are being used by health systems to improve digital health literacy and narrow the digital divide. Register for upcoming webinars and access recordings of past webinars.
Questions? Please contact telehealth@aamc.org.
This work supports "Addressing the Digital Divide to Improve Vaccine Access & Information," a supplemental award (#6NU50CK000506-02-01) funded under a cooperative agreement from the Centers for Disease Control and Prevention.
Telehealth and Medical Education
Final Report: New Cross-Continuum Competencies in Telehealth
The AAMC and its Telehealth Advisory Committee have developed telehealth competencies across the continuum of UME, GME, and CME with input from a broad range of invested parties. The competencies are intended to guide educators developing curricula as well as students learning to practice and professionals continuing their development. This is the second report in the New and Emerging Areas in Medicine Series. Download the telehealth competencies report from the AAMC Store. If you have questions, please contact us at telehealth@aamc.org.
Telehealth Competencies in Action
Check out these videos to see how AAMC-member institutions are using innovative approaches to integrating telehealth into medical education and training across UME, GME, and CME.
Telehealth Skills for Health Care Providers
The AAMC Telehealth Advisory Committee recently published a defined set of critical skills needed by all clinicians to deliver care through telehealth. This set of skills can support health care institutions and health care professionals looking for guidance on how to provide high-quality care at a time when telehealth services are being rapidly deployed. You can review the set of skills recently published in the Telemedicine and e-Health journal.
Telehealth Education Collection — MedEdPORTAL
As health systems increasingly use telehealth to provide care delivery, it is important to disseminate best practices across the field, promoting their integration into training and curricula across the continuum. The MedEdPORTAL Telehealth Education Collection features educational activities that align with the AAMC New and Emerging Areas in Medicine Series: Telehealth Competencies (Telehealth Competencies Across the Learning Continuum). The objective of the initiative is to provide credible, peer-reviewed instructional materials, aimed at UME, GME, and CE audiences, to facilitate the incorporation of telehealth practices into health care delivery.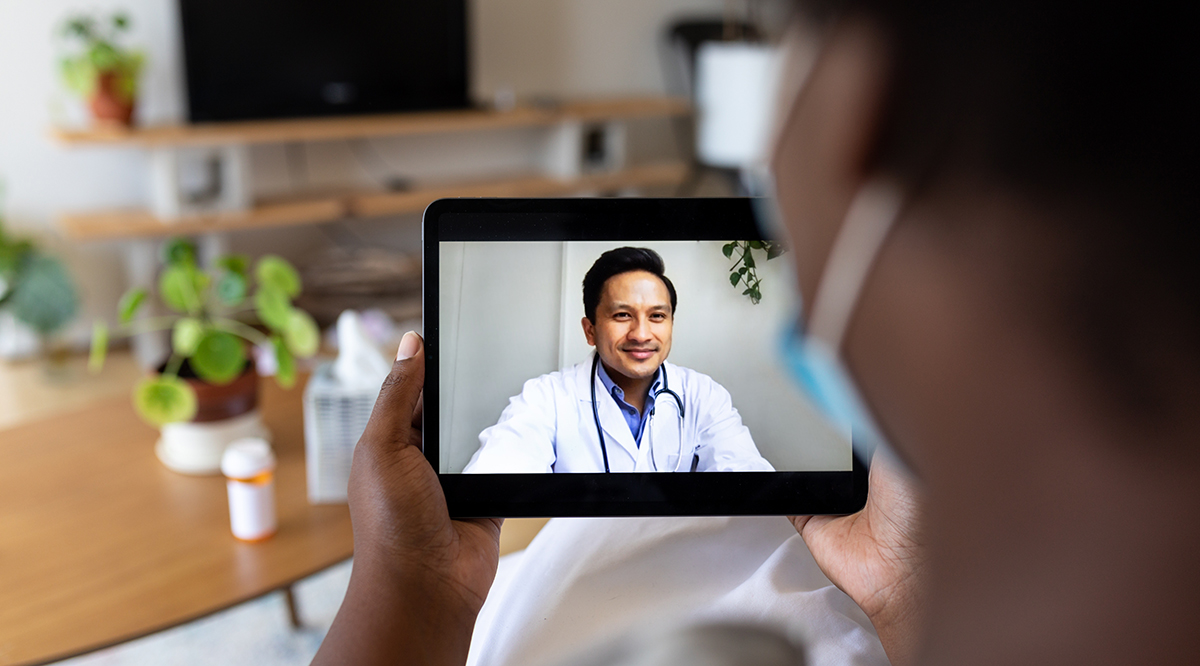 Examples of Telehealth Training Across Academic Medicine
As health systems increasingly use telehealth to provide care delivery, it is important to capture best practices across the field and highlight the innovative ways in which telehealth is being integrated into training and curricula across UME, GME, and continuing education. Learn more about exemplary telehealth training programs across the country.
Telehealth Regulatory and Policy Resources
Regulatory resource documents on the current state of telehealth during and after the COVID-19 public health emergency and the AAMC's recommendations for the future of telehealth:
For current updates, please visit the AAMC Advocacy and Policy Page.
Center for Connected Health Policy: Access resources about telehealth policies, focusing on federal, state, and private payer policies, state licensure laws, and federal legislation.
Federation of State Medical Boards (FSMB): Before the COVID-19 pandemic, the FSMB had been working on a universal licensure compact. With the vast increase in telehealth and the increased movement in providers across the country to respond to the pandemic, licensure has come again to the forefront. The FSMB has been analyzing state licensure laws and other policies.
CMS COVID-19 Waivers and Flexibilities: Access the current decisions from the secretary of the Department of Health and Human Services' to temporarily modify or waive certain Medicare, Medicaid, CHIP, or HIPAA requirements during the COVID-19 pandemic.