Match Day celebrations at medical schools across the country drew cheers, laughter, and joy today as medical students learned where they would be spending the next three to seven years of their training.
The National Resident Matching Program® reported that in this year's Main Residency Match®, 93.9% of U.S. MD seniors matched to first-year residency positions, and 76.9% matched to one of their top three choices among residency programs.
"The AAMC congratulates the more than 30,000 future doctors who today matched to residency training programs at the nation's teaching hospitals," AAMC President and CEO Darrell G. Kirch, MD, said in a statement commemorating the occasion. "Match Day is an exciting time on medical school campuses across the nation and serves as an important turning point for medical students on their journeys to becoming practicing physicians."
Match Day ceremonies started at noon ET on Friday, March 15, on medical school campuses across the country, with most students opening the envelopes containing the names of their future residency programs simultaneously. While the venues varied — students at the University of California, Riverside, School of Medicine opened their envelopes at a historic inn, while students at the University of Kentucky College of Medicine opened theirs on the 50-yard line at the school's football stadium, Kroger Field — the festivities were as emotional as they were meaningful. Students thanked their families, their mentors, and their schools in helping prepare them for this next phase of their training.
Here's what Match Day looked like at a few schools across the country.
The Woodstock of matches
The University of South Florida Morsani College of Medicine celebrated, as it has in years past, at the Ulele restaurant on the picturesque Tampa Riverwalk. In keeping with this year's Match Day theme, "A Match Made in Paradise," students and faculty were decked out in leis, Hawaiian shirts, and other beach-themed apparel, and stepped up to learn where they'd matched behind a miniature beach setting, complete with toys, towels, and flip-flops. "We're fortunate that we always luck into the best weather," says Vice Dean Bryan Bognar, MD, MPH. "We just have an amazing venue and everyone comes out to support it so much. It's become the Woodstock of Matches." 163 students from the school matched this year.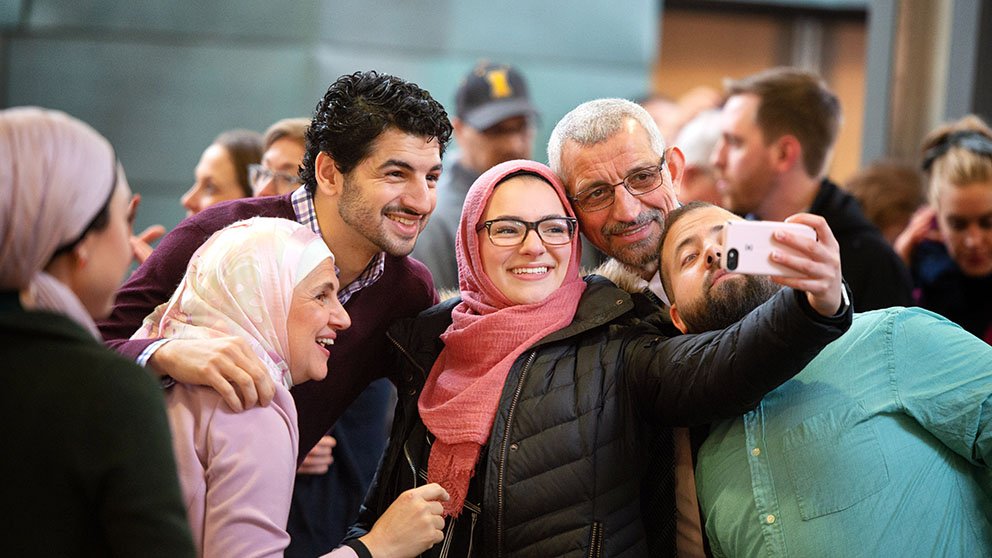 Mayhem of unmitigated joy
At the Meharry Medical College School of Medicine in Nashville, Tennessee — whose mission includes improving the health of minority and underserved communities — 90 students gathered at the Cal Turner Family Center for Student Education ballroom to learn where they'd matched. A look-back video was played to remember the four years the students spent at the school, and then there was a countdown to envelope opening. The students took turns giving thanks to loved ones and talking about their journey to becoming a doctor. "It's wonderful," says Veronica Mallett, MD, dean of the medical school. "It's just mayhem of unmitigated joy."
Pre-dawn party
The 63 medical students at the John A. Burns School of Medicine at the University of Hawaii at Manoa got an early start this morning, gathering at 6 a.m. ahead of their 7 a.m. letter opening. The students started with a bit of nostalgia, remembering their favorite moments from the past four years. Then through random selection, students made statements about their time at the school. At the end, they all opened their letters together, in front of several news cameras. "There's tremendous excitement," said Jerris Hedges, MD, the school's dean. "There's a little bit of nostalgia about leaving the nest, but for the most part people are thrilled and excited."
A toast to the moment
At the University of California, Riverside, School of Medicine, faculty gathered with students and their families at the Mission Inn Hotel and Spa in downtown Riverside to open envelopes and raise a toast to four years of hard work. "Everybody sees the good, but they don't see the struggles and the hardships and the sacrifice [students] put into it, and we just wanted them to know that we see it, that we know they did it," said Emma Simmons, MD, MPH, senior associate dean of student affairs. That small, symbolic act of raising a glass of cider holds a lot of meaning. It says: "Here's to their persistence, their intelligence, and their tenacity to make it to the MD degree and start their careers," Simmons says. She is also pleased that one-third of students will be conducting their residencies in Southern California, which speaks to the school's mission of providing care to medically underserved inland populations.
A look into the future
At the Medical College of Wisconsin (MCW), so many people gathered to celebrate the more than 180 students from the Milwaukee campus who were participating that they had to take the event off-site — to a local community center. "It brings back anxiety that you can remember from your own Match Day," says Joseph E. Kerschner, MD, medical school dean and executive vice president and provost of MCW. "But there's also a great sense of excitement and joy seeing people look ahead to their future." Kerschner, the AAMC Board of Directors chair-elect, points to another group that's celebrating today. "Residency programs are excited to see who's going to be joining them. Some of the folks who match with your program wind up being on your faculty down the road, so it's seeing the future in that way as well."
See more photos and videos from Match Day 2019 ceremonies around the country.