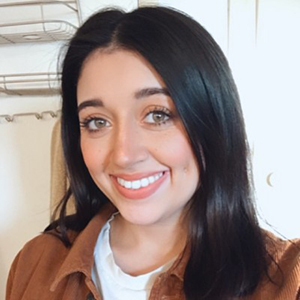 Nafisa Masud
Content Specialist
University of Utah Health
We caught up with Nafisa Masud to discover more about her, what she's up to, and what we can learn from her. 
Briefly describe your current role.
As part of the Marketing & Communications department at University of Utah Health, I help craft and amplify content across our system of 17 hospitals and clinics treating two million patients throughout the Beehive State. Our Publishing team in particular focuses on community outreach and engagement, working with international partners like the Sundance Film Festival, and creates customized content for the many populations we serve. 
Briefly describe your career journey and what led you to institutional advancement in academic medicine.
I've loved writing and language ever since I was a child. I spent years as a columnist, Spanish medical translator, and teacher, but very quickly became frustrated with what I felt were important stories left untold. My clients had these incredible experiences, often involving struggles and victories with their health, and I had no way or place to share them. 
I quickly realized journalism married my passions for research, community, and storytelling. I earned my Master's in Journalism from Columbia University, followed by a fellowship in data science and visualization. In fact, one of my first data pieces in the fellowship following grad school involved pulling from University of Utah Health's public physician review site, the first of its kind. I was drawn to the broadened impact my work would and continues to hold with U of U Health, especially when it comes to addressing social determinants and health inequities. Even now, the projects that most excite me involve telling stories with data, shining a light on systemic health issues, and centering the underserved.
What achievement in your current job are you proud of? 
Our 60-member Marketing & Communications department is developing an EDI Committee in partnership with other agencies across campus to foster and promote equity in all our communications. I feel extremely lucky to help lead this work as we organize educational trainings, review our content for growth opportunities, and implement frameworks that make all aspects of our workplace more equitable. It's a daunting endeavor, but I'm fortunate to have colleagues who are committed to doing the work and community partners who can help provide guidance. This venture appeals to me on a personal level—as the immigrant daughter of Irish and Pakistani parents, it's been really fulfilling to challenge and support our organization in embracing all identities within it, mine included. 
What is a challenge that you/your unit/your institution is facing and how are you addressing it?
Recently, our department has been exploring how best to measure our success across the institution, tracking not our activity but our impact. Our central question: How does our content affect traffic, brand awareness, revenue, and patient volumes? Through extensive working sessions with leadership, we've developed an interactive data dashboard that's reviewed monthly to help guide and inform our decisions at a system level. It's been a large project to get off the ground, but we're already seeing benefits from its forward-facing mindset and a broader knowledge of how our individual work contributes toward a greater goal.
What innovation or trend in the field inspires or motivates you? 
Multimedia storytelling and immersive journalism have been exciting trends to pursue, especially as a healthcare institution with data at our fingertips. Many members of our department have used tools like Shorthand to publish patient stories, dive deep into Utah's most pressing health issues, and break down research discoveries. This kind of journalism has allowed us to approach our stories from multiple angles and challenge ourselves to develop new skillsets along the way.
What is the best career advice you were given and how have you used it? 
One of my favorite pieces of advice is to be tied not to a position or project but to a mission. Our work is dynamic and ever-changing but if you seek fulfillment in the impact that you carry and the ethos that drives your passions, you'll rarely be disappointed. I find this especially comforting as a self-ascribed perfectionist. It's not what I do that fulfills me, but what I do it for. The belief that my work helps Utahns be healthier, happier, and more whole keeps me moving through almost any obstacle.
---

We want to shine the light on you! Please submit information about yourself or share this with another GIA member to help you connect, share stories, and highlight best practices. Learn more here.