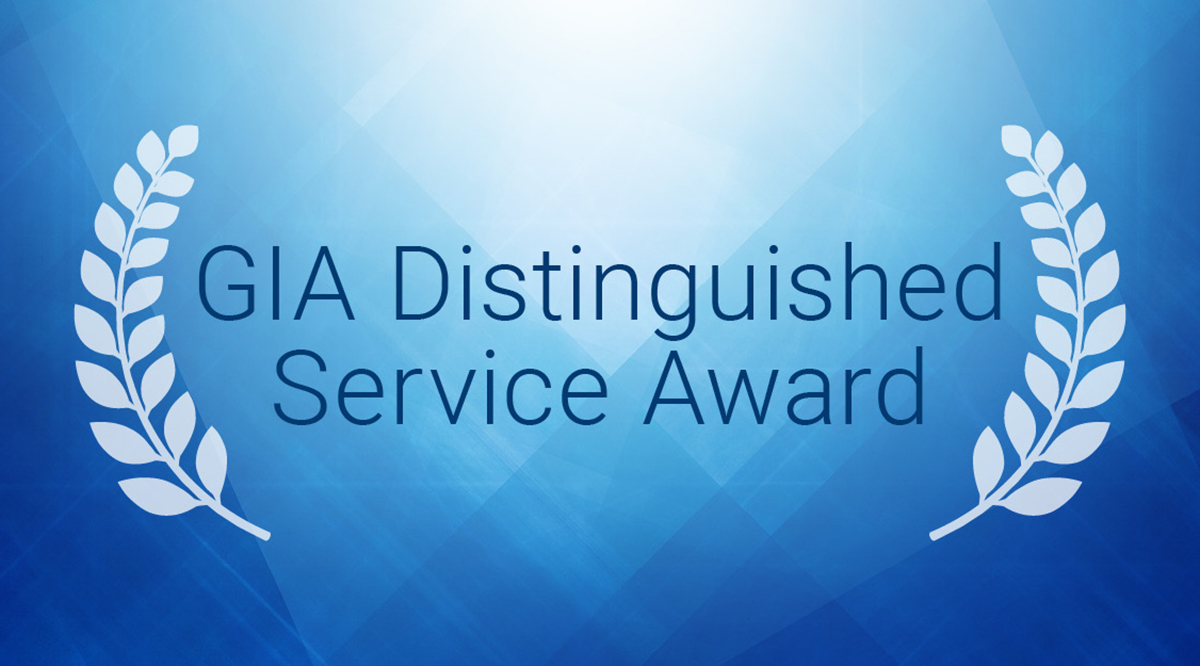 The GIA Distinguished Service Award recognizes individual GIA members for their significant and longstanding contributions to the group, to the AAMC, and to their profession.
Recipients*
2023: Gary Mans, UF Health.
2022: Karen S. Peterson, University of Wisconsin School of Medicine and Public Health
Tom Fortner, MBA, University of Mississippi Medical Center.
2021: Barry J. Collins, MBA, University of Virginia School of Medicine and University of Virginia Medical Alumni Association and Medical School Foundation.
2020: Joni Westerhouse, Washington University School of Medicine in St. Louis.
2019: Chad Ruback, MSEd, MBA, Rosalind Franklin University.
2018: Margaret (Maggie) McDonald, PhD, MFA, University of Pittsburgh Graduate School of Public Health.
2017: Dale T. Tate, UCLA Health.
2015: Patricia Comey, Drexel University College of Medicine.
2014: Donald E. Clayton, Washington University School of Medicine in St. Louis.
2010: Elizabeth (Betsy) Platt Waters, Medical University of South Carolina.
2008: Don Gibbons, Harvard Medical School.
2007: Mary Sue Cheeseman, University of Cincinnati.
2006: Elaine K. Freeman, MS, Johns Hopkins Medicine
Vicki Saito, Duke University Health System.
2001: Sondra Ives, University of Texas at Houston.
2000: J. Antony (Tony) Swartz Lloyd, Beth Israel Deaconess
Carolyn Tinker, University of New Mexico Hospital/Bernalillo County Medical Center.
*If you know of a DSA recipient not listed here, please contact us at gia@aamc.org.
Watch the online 2020 DSA Ceremony honoring Joni Westerhouse.
Watch the online 2021 DSA Ceremony honoring Barry J. Collins.
Eligibility Criteria
Nominees must:
Have served in a senior leadership role at their respective institution.
Have made contributions to the mission of the AAMC, the GIA, and their professional field.
Have served at least five years, cumulatively, as active participants in one or more of the following volunteer roles:

Conference speaker or facilitator at the AAMC Conference for Institutional Advancement and/or Learn Serve Lead: The AAMC Annual Meeting.
GIA Steering Committee member, GIA Conference/Discipline Advisory Group member, or GIA Awards for Excellence judge.

Have been GIA members for at least 10 years.
Have been GIA members as recently as five years prior to the nomination year.
Demonstrate standards of professional ethics and integrity.
Nomination Process
Candidates for the GIA Distinguished Service Award must be nominated by a current GIA member. An electronic nomination packet (no more than 10 pages) must include the following:
A nomination letter explaining the nominee's qualifications for the award by highlighting their specific contributions to the GIA, the AAMC, and the profession. Specific examples of leadership and volunteer roles are strongly recommended.

The letter must be doubled-spaced with 1" margins, typed in Times New Roman font size 12, and not exceed two pages. The committee will not review additional materials.
Nominations submitted the previous year will be considered the following year and nothing new must be submitted, but updated materials will be accepted.

A current resume or curriculum vitae (CV) for the nominee, including current contact information.
All AAMC awardees and honorees are expected to meet the AAMC's standards of professional ethics and integrity. By submitting the nomination, you are confirming that you have no concerns of which the AAMC should be aware regarding the nominee satisfying this expectation.
Nomination Deadline
Nominations are typically requested late in the year and are due in January.
Selection Process
The GIA Steering Committee reviews and selects the award recipient. This award is given at the discretion of the GIA Steering Committee and may not be bestowed annually.