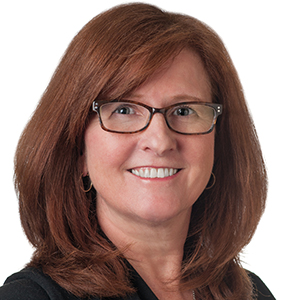 Marianne M. Green, MD, FACP
Vice Dean for Medical Education
Raymond H. Curry, MD, Professor of Medical Education 
Professor of Medicine
Northwestern University Feinberg School of Medicine
Since joining the faculty at Northwestern University Feinberg School of Medicine in 1997, Marianne M. Green, MD, FACP, has pioneered educational reform. Under Dr. Green's leadership, Feinberg was among the first medical schools to modernize its curriculum and implement a comprehensive electronic portfolio-based assessment system, which permits the longitudinal measurement of competency achievement and individualized student support for learning.
Dr. Green, who is now senior associate dean for medical education, has led the implementation of several additional curricular innovations at Feinberg. They include implementing the school's first clerkship-associated objective structured clinical examination; designing and implementing an electronic tracking system to better review longitudinal student performance, which served as a precursor for the longitudinal assessment portfolio; and designing and implementing competency-based medical education (CBME). Currently, Dr. Green is leading a team to implement an entrustable professional activities framework into the competency-based assessment system.
Throughout these endeavors, Dr. Green has translated the lessons learned at Feinberg into peer-reviewed scholarship. As a result, she has become a leading national voice for CBME and for the evolution of undergraduate medical education (UME) and graduate medical education (GME).
A talented educator, Dr. Green consistently receives outstanding teaching evaluations for her classroom and in-clinic instruction. She has received more than a dozen teaching awards, including the school's most selective, the George H. Joost Award for Teaching, awarded by the graduating medical student class. As further recognition of her skill, Feinberg bestowed on her an endowed professorship (Raymond H. Curry, MD, Professor in Medical Education) in 2017.
Dr. Green received her MD from the University of Illinois College of Medicine and her AB at Duke University. She completed her residency in internal medicine at Beth Israel Hospital in Boston. Before joining the Feinberg faculty, Dr. Green served as an instructor in internal medicine at Harvard Medical School.
Learn more about the Alpha Omega Alpha Robert J. Glaser Distinguished Teacher Award