New section
John E. Prescott

, MD
Chief Academic Officer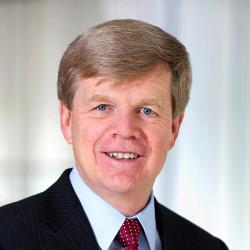 John E. Prescott, MD, leads the AAMC's efforts to prepare and support medical school leaders, faculty, and staff to handle the demands of academic medicine.
John E. Prescott, MD, oversees AAMC efforts that prepare and assist deans, faculty leaders, and future physicians for the challenges of 21st century academic medicine. He leads a staff that addresses critical medical school data, administrative, and operational issues; explores new models of successful mission alignment; focuses on key student and faculty issues, and supports medical school accreditation activities. 
Prior to joining the AAMC in 2008, Dr. Prescott served as dean of the West Virginia University (WVU) School of Medicine, president and CEO of its faculty practice plan and founding chair of its Department of Emergency Medicine. Before WVU, he was a military physician in the Army for eight years. Dr. Prescott earned his medical and bachelor's degrees from Georgetown University.