Bundled Payment for Care Improvement: Examples in Practice
The Center for Medicare and Medicaid Innovation (CMMI) created the Bundled Payment for Care Improvement (BPCI) initiative as part of an effort to encourage hospitals, physicians, post-acute facilities, and other providers to work together to improve health outcomes while lowering costs. As of January 2016, the AAMC was supporting the efforts of more than 30 hospitals to implement BCPI through the AAMC Facilitator-Convener Group.
The Examples in Practice Series highlights the challenges faced and strategies used by leaders at several health systems while participating in BPCI. These examples offer potential lessons for other academic medical centers pursuing delivery reform under alternative payment models and for the insurance administrators and policy makers designing alternative payment models.
AAMC Examples in Practice: Mount Sinai Health System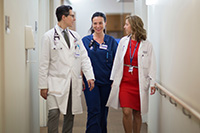 Luis Isola, MD, director of clinical cancer programs and Mark Liu, director of strategic initiatives for oncology discuss Mount Sinai Health Systems' shift toward clinical care standardization and clinical quality measures tracking by enrolling in the CMMI Oncology Care Model. Read more >> 
Keck Medicine of the University of Southern California: Examples in Practice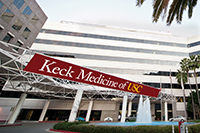 Tony Herrera, Director, Payment Innovation and Transformation, discusses the experience of Keck Medicine of USC in coordinating their efforts to identify opportunity and reduce cost while improving quality in the Comprehensive Care for Joint Replacement (CJR) program across a large geographic area.
Read More >> 

Christiana Care Health System: Risk Management Strategies for Lower-Extremity Joint Replacements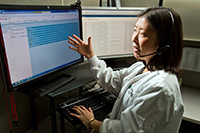 Tabassum Salam, MD, FACP, and Rebecca Byrne, APN-BC, discuss Christiana Care's interdisciplinary risk management strategies to improve outcomes for Medicare beneficiaries in the Major Joint Replacement of the Lower Extremity bundle. Read More >> 
Northwestern Medicine: Strengthening Post-Acute Care Ties to Improve Patient Care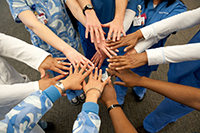 Hanna Alphs-Jackson, MD, discusses how Northwestern Medicine established a post-acute care system to provide care to patients with major joint replacement of the lower extremity, congestive heart failure, stroke, and chronic obstructive pulmonary disorder while it was engaging in BPCI. Read more >> 


NYU Langone Medical Center: The Future of Episode-Based Payment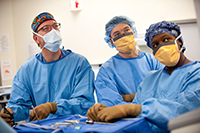 In the aftermath of Hurricane Sandy, NYU Langone became the first AMC in the nation to join the BPCI initiative. Joe Bosco, MD, and Rich Iorio, MD, discuss their progress thus far. Read more >> 




NYU Langone Medical Center: Filling Data Gaps - How NYU Harnessed Internal Data to Successfully Implement Medicare Bundled Payments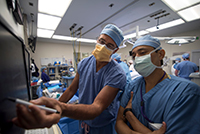 Lily Pazand, director of Managed Care Payment Reform at NYU Langone Medical Center, discusses how NYU dealt with the time lag in Medicare data by building new reports in EPIC. Read more >> 
Penn State Milton S. Hershey Medical Center: The Evolution of the Clinical Environment in AMCs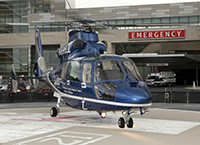 Penn State Hershey established a hub-and-spoke-based telemedicine network to provide stroke care to patients in Central Pennsylvania while engaging in the CMMI BPCI initiative. David Ermak, DO, and Craig Mancia, MHA, discuss the project's implementation, potential risks, and lessons learned.
Read more >> 
Vanderbilt University Medical Center: Successes and Unexpected Challenges in a Cardiac Valve Replacement Bundled Payment Program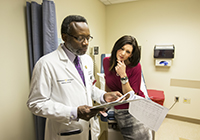 Brittany Cunningham, director of Episodes of Care at Vanderbilt University Medical Center, discusses the institution's engagement in the CMMI BPCI program, focusing on the Vanderbilt Heart and Vascular Institute's care-intervention efforts for patients receiving cardiac valve replacements.
Read more >> 


VCU Health: Optionalism, Exceptionalism, and the Public Trust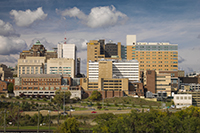 Stephen Kates, MD, and Gregory Golladay, MD, discuss the opportunity and risks of engaging physicians in alternative payment programs.
Read more >>