New section
2017 Health Equity Research Snapshot
New section
Not-for-profit teaching hospitals are required to conduct a community health needs assessment (CHNA) every three years. This collaborative process engages communities, public health experts, and clinical leaders to identify and intervene on the most important health needs in the local community.
The 2017 Health Equity Research Snapshot features seven videos of exemplary community-partnered CHNA processes from AAMC member hospitals across the country that have successfully impacted the health of local residents. We solicited these videos from member hospitals to demonstrate the diverse efforts that aim to understand and eliminate health inequities.
Lebanon, NH
Dartmouth-Hitchcock Medical Center
New Hampshire's only academic center partners with four other hospitals in the larger Lebanon, N.H. community to complete the 2015 CHNA.

New Jersey
Atlantic Health System
The Atlantic Health System worked with over 120 diverse organizations part of the North Jersey Health Collaborative to identify, prioritize, and address the needs of the community.

Burlington, VT
The University of Vermont Medical Center
Innovative practices about how to involve more and different types of stakeholders from across the organization in the CHNA process.

Pittsburgh, PA
University of Pittsburgh Medical Center (UPMC)
University of Pittsburgh Medical Center (UPMC) uses concept mapping to identify and address health needs related to geography, age demographics, and other contributing factors in surrounding communities.

Baton Rouge, LA
Our Lady of the Lake Regional Medical Center
A joint CHNA with five area hospitals identifies the needs and strategies to improve health in the greater Baton Rouge area.

Bethlehem, PA
Saint Luke's University Health Network
Medical students and residents engage in community health and preventive medicine initiatives identified in the CHNA.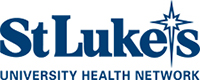 San Francisco, CA
University of California San Francisco
The San Francisco Health Improvement Partnership (SFHIP) connects university, civic agencies, and local community workers and residents to improve health needs identified in the CHNA.