New section
Women in Medicine Month: Women as Leaders in Academic Medicine
New section
Women as Leaders in Academic Medicine
The AAMC Group on Women in Medicine and Science (GWIMS) is proud to celebrate Women in Medicine Month! Each week in the month of September we will feature spotlights and leadership lessons from women in educator, scientist, leadership, and physician roles.
Women as Leaders in Academic Medicine Spotlight
"Women in medicine bring grit and grace to the field that has never been more important. Now is the time for women, not only to survive, but to flourish in medicine, for the benefit of all of us."

Nita Ahuja, MD
William H. Carmalt Professor of Surgery
Chair, Department of Surgery
Assistant Cancer Center Director, Surgery
Yale Cancer Center
"While discussing societal issues of 2020 with one of my 16-year-old sons he said, 'we wouldn't be in this position if we had a woman in charge.' As a woman leader in education, it is my responsibility to develop allies who will champion equity in our institutions and society, from the physician pipeline to practice. For me, this starts at home."

Teresa Cook, MEd
Director of Student Affairs/Registrar
Keck School of Medicine of the University of Southern California
"Our world, our country, our cities and our schools are in crisis. Leaders who prioritize people and in spite of challenge and chaos always remember the humanity of others, are needed now. Now is the time for the unique contributions that women bring to leadership. Humanity, solidarity, resilience. Now is the time to rise. Now is the time for us to Lead."

Kimara A. Ellefson
Interim VP of HR and Faculty Affairs
Medical College of Wisconsin
"We have entered a moment in time when groups who have been and still are disenfranchised have found voice in new and inspiring ways. This has the potential to be an exciting time filled with hope and empowerment if we as a community in academic medicine decide to commit to reducing gender inequity. Women in Medicine Month is important because it allows us to recognize past achievements, highlight the ongoing gender inequities, and pledge to improve the environment for women in academic medicine."

Donna Elliott, MD, MSEd, EdD
Vice Dean for Medical Education
Chair, Department of Medical Education
Professor of Pediatrics and Medical Education (Educational Scholar)
Keck School of Medicine of the University of Southern California
"The year 2020 has taken us all by surprise and 'still we rise.' As leaders in medicine, science and medical education, women have been called upon to address the multiplicity of a physical virus attacking our bodies and a social justice virus attacking our souls as we strive to reach higher ground from a perspective that is broad and interconnected to the spirits of the learners, the patients, and the communities that we serve. We are all inexplicably linked to one another in this journey of healing as women."

Wanda Dean Lipscomb, PhD
Senior Associate Dean for Diversity and Inclusion
Associate Dean for Student Affairs
Michigan State University College of Human Medicine
"Women in Medicine Month is an important time to celebrate tremendous accomplishments by extraordinary leaders and be intentional by reaching out to women, mentees, co-workers, students, residents, and girls to encourage and empower them to rise with us."

Allison Otu, MBA
Executive Director, Corporate & Community Relations
The University of Arizona Health Sciences 
Office of Communications
"White privilege knows no gender. To dismantle systemic racism and sexism, it is essential that we center the voice and presence of women leaders in academic medicine with identities from marginalized and underrepresented backgrounds. To achieve gender equity, we must concurrently commit to achieving racial equity to ensure fair and equitable representation of these women in high impact leadership roles in academic medicine."

Ann-Gel S. Palermo, DrPH, MPH
Associate Dean for Diversity and Inclusion in Biomedical Education
Office for Diversity & Inclusion
Icahn School of Medicine at Mount Sinai
"There has perhaps not been a more important time in our country for we as leaders, who also happen to be women, to use our collective voice to move our country toward a healthier, more inclusive future. Women in Medicine and Science month provides the platform to leverage that collective voice."

Angela Sharkey, MD
Senior Associate Dean for Academic Affairs
Professor of Pediatrics and Biomedical Science
University of South Carolina School of Medicine Greenville
Pediatric Cardiology, Prisma Health
"In order to address the gender gap in academic medicine and leadership positions, we must identify the true contributors that dissuade women, even more so for women from underrepresented groups, from pursuing these careers. Let us move past the perceptions that have paved the way for so many years, let us defy stereotypes, and provide secure spaces for all voices to be heard. Let us not overlook the need for flexibility and empathy, so that women do not have to choose between a career and family. Advocating efforts that allow such flexibility in career paths will lead to increased gender equity, true parity, and the establishment of a solid foundation for a better future."

Kenira Thompson, PhD
Vice President for Research
Ponce Health Sciences University
President, Ponce Research Institute
"I look forward to a time when we don't need a designated month or day to celebrate women in science and medicine, and instead recognize the critical role that women play as colleagues, clinicians, researchers, scholars, administrators and leaders every day, across our field and in society at-large."

Kate Walsh
President and CEO
Boston Medical Center Health System
"Women were granted the right to vote 100 years ago. We honor the women who paved the way for that right by voting. We protect the women who follow in our footsteps by voting. We have the power to change history. We have the power to improve the health and well-being of women and all of society. Please vote."

Joni Westerhouse
Associate Vice Chancellor/Associate Dean
Office of Medical Public Affairs
Washington University School of Medicine
Events and Resources
Results of AAMC Survey on Gender Harassment Among Medical School Faculty
One-third of women at American medical schools have experienced gender harassment, according to a recent AAMC survey of nearly 5,500 faculty members. Earlier this year, the AAMC called on leaders in academic medicine to address gender equity at the nation's medical schools and teaching hospitals. The AAMC is working with constituents across academic medicine on this critical issue and has established a collection of resources, toolkits, effective practices, and other materials to address gender equity.
Recording Available: Community Call: Creative Strategies to Address the Gendered Impact of COVID-19
The GWIMS hosted a community call on Sept. 3, which addressed childcare services in light of the pandemic. GWIMS worked with Group on Business Affairs (GBA) prior to the call to administer a survey of HR staff at medical schools to gather more information about childcare services both before and after quarantine to identify potential barriers to women staying in, or returning to, the workforce.
New section
Join us on Social Media
To show your support for women in medicine month (#WiMmonth), please consider sharing the suggested tweet below (or RT from @AAMCtoday's account):
I support women in medicine. RT if you do, too. #WIMmonth #GWIMS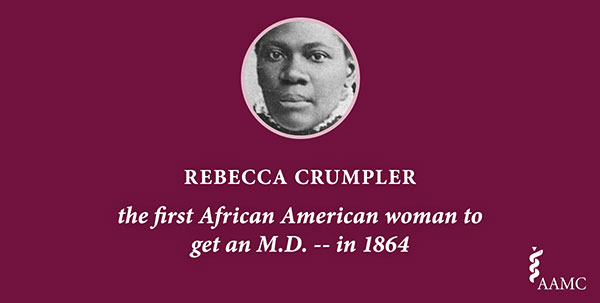 GWIM Resources
The GWIMS Toolkit is a series of presentations designed to provide practical guidance on a variety of topics relevant to women faculty in academic medicine. Each presentation provides an overview of the topic, relevant best practices, tips on implementation, and useful references for more information.
GWIMS Toolkits are useful resources that will help advance women in leadership roles.
New section