New section
Women in Medicine Month: Women as Leaders in Academic Medicine
New section
Women as Leaders in Academic Medicine
The AAMC Group on Women in Medicine and Science (GWIMS) is proud to celebrate Women in Medicine Month! Each week in the month of September we will feature spotlights, articles, journals and leadership lessons from women in physician, scientist, educator, and leadership roles. This week's theme is women as leaders in academic medicine.
Women of the AAMC 2018-2019 Board of Directors
"This is a unique moment in time when society is recognizing and acknowledging the tremendous gender equity gaps that exist. To realize our full potential to push the frontiers of medicine and health forward, it is incumbent on academic medicine to ensure that all of our talent, be it women or other underrepresented and diverse groups, have full and equal opportunity to contribute their talents, their voices, and their commitment to this noble work."

Lilly Marks
Vice President for Health Affairs
University of Colorado, Denver
Anschutz Medical Campus
"Academic medicine will benefit from innovative and concerted efforts to address issues of gender equity. Many women physicians, while excellent scientists, also bring experience and an understanding of relationships and skills for developing trusting, collaborative relationships that are essential to visionary, academic medicine leadership and to the future of a patient- and family-centered health system. The AAMC is positioned well to encourage and celebrate positive changes in gender equity in academic medicine."

Beverley H. Johnson, BSN, FAAN
CEO and President
Institute for Patient- and Family-Centered Care
"We must use time creatively, in the knowledge that the time is always ripe to do what is right." — Martin Luther King, Jr.

"Women in Medicine Month is important because it creates space for us to acknowledge past accomplishments and press toward our aspirations for equity in opportunity, recognition and compensation."

Alicia D.H. Monroe, MD
Provost and Senior Vice President
Academic and Faculty Affairs
Interim DIO
Cullen Trust for Higher Education Provost Chair
Baylor College of Medicine
"We must continue to open doors and remove barriers to ensure that women have full access to leadership positions. Empowering women can transform medicine."

Mary D. Nettleman, MD, MS, MACP
Dean, USD Sanford School of Medicine
Vice President for Health Affairs
University of South Dakota
"I believe full heartedly that we can see better and further by 'standing on the shoulders of giants', and that half of the essential giants have been and are women. Acknowledging and celebrating all giants can only lead to stronger science and medicine, to make life more wonder full, for all."

Gabriela K. Popescu, PhD
Professor
Department of Biochemistry
Jacobs School of Medicine & Biomedical Sciences
University of Buffalo
"The importance of having women in leadership positions in academic medicine, and in all professions, is underscored by recent findings that women are perceived just as, if not more, competent than men on the vast majority of those leadership skills considered essential for success in today's world. If we want to continue to be relevant and successful in an increasingly complex environment, we must change the 'think leader think male' mindset. There is not a football coach in the country who leaves any of his best talent on the bench, so why do we?"

Elizabeth L. Travis, PhD, FASTRO
Associate Vice President for Women and Minority Faculty Inclusion
Mattie Allen Fair Professor in Cancer Research
University of Texas, MD Anderson Cancer Center
"Women have a critical role to play as leaders in academic medicine…for our patients, our trainees and the discovery of new treatments and cures. Women in Medicine Month is an important celebration of the contributions women leaders have already made on all these fronts. With a trend toward more women than men entering medical school, it's critical that we continue to do all we can to foster their ongoing success and to highlight their central role in moving medicine forward."

Kate Walsh, MPH
CEO and President
Boston Medical Center (BMC) Health system
"As an undergraduate student, a female mentor asked me if I had experienced gender bias in science. I told her honestly that I hadn't. Thanks to her generation, I was not deterred from pursuing a career in science. Now that I navigated through graduate education and am further along in life, my answer would be different. Women in Medicine Month affords an opportunity to highlight the progress of those who have been paving the road for the inclusion of women in medicine and also provides a deliberate moment for the medical community to reflect on what work still needs to be done."

Marie C. Walters, MS, PhD
Wright State University
Boonshoft School of Medicine
Articles of Interest
Where Are All the Women Deans?
Women now outnumber men in most medical school classrooms. But they still represent just a fraction of deans, department chairs, and full professors. Here's why — and what's being done to change the equation.
Read more
Women Leaders Still Face Roadblocks on Path to C-Suite
In the late 2000s, Dr. Joanne Conroy was on well her way to being named CEO of Atlantic Health System. At the time she was chief operating officer of the large New Jersey health system and the board expected her to take the helm as part of an established three-year plan.
Read more
Advancing Women's Health and Women's Leadership With Endowed Chairs in Women's Health
Gender-based bias and conflation of gender and status are root causes of disparities in women's health care and the slow advancement of women to leadership in academic medicine. More than a quarter of women physicians train in internal medicine and its subspecialties, and women physicians almost exclusively constitute the women's health focus within internal medicine. Thus, internal medicine has considerable opportunity to develop women leaders in academic medicine and promote women's health equity.
Read more
Barbara Ross-Lee: The First African-American Woman to Become a Medical School Dean
Barbara Ross-Lee, the sister of singer Diana Ross, was the first African American woman to be appointed dean of an American medical school. She is also the first osteopathic physician to serve a Robert Wood Johnson Health Policy Fellowship.
Read more
My Path to Leadership: A Rocky Road That Other Women Physicians Know
That APA's four preceding presidents were women, as are the leaders of several other specialty societies, speaks to the progress women have made in the last several decades. The president of the World Psychiatric Association is Helen Herrman, M.D., and the president of AMA is Patrice Harris, MD, MA.
Read more
What's Holding Women in Medicine Back from Leadership
For over 25 years, women have made up at least 40% of U.S. medical students. This past year, more women than men were enrolled in U.S. medical schools. Yet overall women make up only 34% of physicians in the U.S., and gender parity is still not reflected in medical leadership.
Read more
Barbara Lee Bass Named VP for Health Affairs and Dean of SMHS
Barbara Lee Bass, MD, has been named vice president for health affairs and dean of The George Washington University School of Medicine and Health Sciences, effective Jan. 15, 2020. Dr. Bass is currently chair of the Department of Surgery at Houston Methodist Hospital.
Read more
Gender Differences in Academic Medicine: Retention, Rank, and Leadership Comparisons From the National Faculty Survey
Prior studies have found that women in academic medicine do not advance or remain in their careers in parity with men. The authors examined a cohort of faculty from the 1995 National Faculty Survey to identify predictors of advancement, retention, and leadership for women faculty.
Read more
The Decanal Divide: Women in Decanal Roles at U.S. Medical Schools
The gender distribution among applicants to and students matriculated at U.S. medical schools has changed rapidly over the past two decades. Since the early 2000s, the male-to-female ratio among U.S. medical students has approached 50:50.
Read more
Distinguished Academic Health Science Professional Appointed as Executive Vice President for UC Health
The University of California Board of Regents approved Dr. Carrie L. Byington as the next executive vice president of UC Health, comprised of UC's five academic medical centers, a community-based health system and 18 health professional schools.
Read more
Why Aren't More Women in Academic Medicine Reaching the Top?
For the first time in history, women constitute more than half – 50.7% to be exact – of the United States medical student population. Despite strides made towards gender equality in the student body of medical schools, significant gender disparities remain in various fields of medicine.
Read more
Dr. Valerie Montgomery Rice Marks 5 Years Leading Morehouse School of Medicine
Blue balloons, 100 of them, danced in the hot summer sun that day along the perimeter of Morehouse School of Medicine. It was a big moment for the school and for Dr. Valerie Montgomery Rice, who this year marked her fifth anniversary as the School of Medicine's president and dean, the first female to hold that job in the school's history.
Read more
A Lack of Sponsorship Is Keeping Women from Advancing into Leadership
Too few women are reaching the top of their organizations, and a big reason is that they are not getting the high-stakes assignments that are prerequisite for a shot at the C-suite. Often, this is due to a lack of powerful sponsors demanding and ensuring that they get these stepping-stone jobs.
Read more
What Men Can Do to Be Better Mentors and Sponsors to Women
Advocating for women's advancement at work is integral for improving financial results, gender balance, and diversity in our workplaces and leadership teams. Yet data from the Working Mother Research Institute finds that, while 48% of men say they have received detailed information on career paths to P&L jobs in the past 24 months, just 15% of women report the same. And, while 54% of men had a career discussion with a mentor or sponsor in the past 24 months, only 39% of women did.
Read more
New section
10th Anniversary of the Group on Women in Medicine and Science (GWIMS)
You are invited to celebrate the 10th anniversary of the Group on Women in Medicine and Science (GWIMS) and our 2019 GWIMS Leadership Awardees at the GWIMS, GFA, COD, and CFAS Poster Reception.
The awards reception and poster session will take place on Saturday, November 9, 2019 from 6:30-8:30pm in the Hyatt Regency Ballroom in Phoenix AZ as part of Learn Serve Lead 2019: The AAMC Annual Meeting.
The Group on Women in Medicine and Science Leadership Awards recognize outstanding individual faculty and organizational contributions to advancing women leaders in academic medicine and science. Since the first award in 1995, these prestigious awards have recognized over 30 individuals and organizations. This year the Group on Faculty Affairs, the Council of Deans and the Council of Faculty and Academic Societies are joining with GWIMS to celebrate the awards and feature over 65 posters around the theme of Advancing Women in Medicine and Science.
Applications for the AAMC's 2020 LEAD Certificate Program will open November 19
The Leadership Education and Development (LEAD) Certificate Program is a one-year, cohort-based, leadership development program that provides a unique opportunity to strengthen your educational leadership skills, participate in a professional learning community, and ultimately, advance into meaningful leadership roles. The program is designed for early to mid-career professionals who are aspiring to, or are already in, leadership roles in medical education. The workshop dates for LEAD 2020 are May 6-7 and Sept 10-11, 2020 (participants must attend both workshops).
Save the Date
2020 AAMC Joint Professional Development Conference
Group on Graduate Research, Education, and Training (GREAT) and the Group on Women in Medicine and Science (GWIMS)
Sept. 10-12, 2020 Swissotel Chicago Chicago, Illinois
See you in Chicago!
New section
Join us on Social Media
To show your support for women in medicine month (#WiMmonth), please consider sharing the suggested tweet below (or RT from @AAMCtoday's account):
I support women in medicine. RT if you do, too. #WIMmonth #GWIMS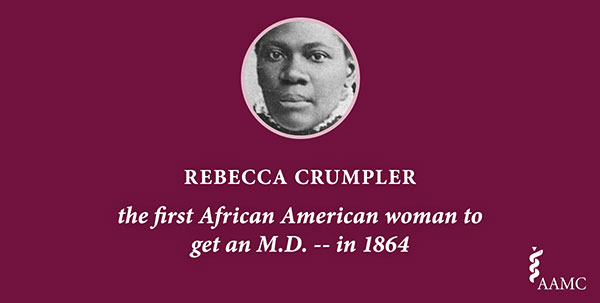 GWIM Resources
The GWIMS Toolkit is a series of presentations designed to provide practical guidance on a variety of topics relevant to women faculty in academic medicine. Each presentation provides an overview of the topic, relevant best practices, tips on implementation, and useful references for more information.
GWIMS Toolkits are useful resources that will help advance women in leadership roles.