Chair-Elect Candidate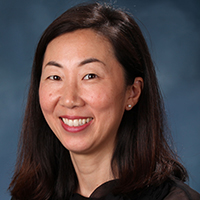 Julie H. Youm, PhD
Executive Director, Health Affairs Education
University of California, Irvine Susan & Henry Samueli College of Health Sciences
Dr. Julie Youm is the Executive Director for Health Affairs Education at the University of California, Irvine Susan & Henry Samueli College of Health Sciences. In her role, she works to advance the educational objectives across the health professions schools in the college and the UCI Health system. Julie helps lead the creation of new curricular programs, management of college-wide educational technology efforts, coordination of student support services, and implementation of systems to ensure institutional accreditation compliance. She has been active in the AAMC in roles with the GIR serving as a current member of the Steering Committee and co-chair of the Education Technology Work Group, Communications Chair for the GEA MESRE Steering Committee, member of the Curriculum Inventory Committee, MedBiquitous work group member, and a past chair of the Computer Resources in Medical Education in the WGEA.
Steering Committee Member Candidate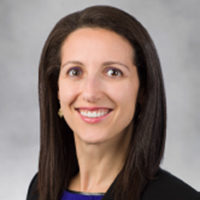 Lina Lander, ScD
Associate Dean, Education Technology, Innovation and Assessment
University of California San Diego School of Medicine
Dr. Lina Lander is an Associate Dean, Education Technology, Innovation and Assessment at the University of California, San Diego School of Medicine. She leads the development and implementation of strategies to support the educational mission of the School of Medicine. Dr. Lander comes to UC San Diego from Apple, Inc. where she worked as a Development Executive leading multiple technology implementation initiatives to improve patient care, education, and outreach. Dr. Lander holds a doctorate degree of science (Sc.D.) from Harvard University.
Steering Committee Member Candidate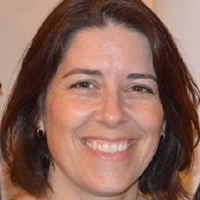 Monica Crubezy, PhD
Director, Research Solutions
Office of Information Technology
Emory University
Dr. Monica Crubezy is Director of Research Solutions at Emory University's Office of Information Technology. She leads a team of software engineers and technologists who build and customize research IT solution sets to support Emory faculty, staff and students, such as in the areas of cloud computing services, electronic data capture, biospecimen banking, clinical study recruitment, aggregation of research and training data, and visual analytics. In her role, Dr. Crubezy participates in University-wide initiatives, multi-site programs and advisory functions around technological innovation and best practices to advance Emory's research mission. Dr. Crubezy is an Engineer by training and has a Ph.D. in Informatics from the French National Research Institute for Digital Sciences (INRIA). Prior to joining Emory in 2013, she developed research expertise at Stanford University's Center for Biomedical Informatics Research, in the areas of ontology modeling, semantic web and other artificial intelligence techniques to automate cognitive problem-solving tasks, such as for medical image processing, bio-surveillance analysis of public health data sets, and virtual environments for collaborating communities. Dr. Crubezy is a member of the Association of American Medical Colleges Group on Information Resources and Co-chair of the Research Technology Work Group; she also serves as guest reviewer for journals and workshops in the area of knowledge engineering. Find Dr. Crubezy's list of publications.
Steering Committee Member Candidate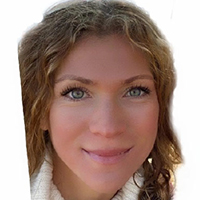 Marina Marin, MSc
Director, Education Analytics and Information Management
Institute for Innovations in Medical Education
NYU Langone Health
Marina Marin, MSc is a Director of the Division of Education Analytics within the Institute for Innovations in Medical Education at NYU Grossman School of Medicine. Her current work and interests are focused on the intersection of data management, advanced analytics, machine learning, and AI in the medical industry. At NYU Grossman School of Medicine she developed the education data warehouse, a model now being pursued by many schools nationally. Marina also leads an advanced analytics strategy based on the integration of data from the educational and clinical missions as well as the governance of all educational data at NYU. This cross-mission data analytics ecosystem involves aggregated interactive dashboards for self-service reporting, basic descriptive statistics, automated predictive analytics and pattern mining. She has been among the foremost leaders and innovators in this space nationally for several years and has presented extensively on this topic, including several GIR conferences. Marina holds a Master's Degree in Computer Science from the NYU Courant Institute of Mathematical Sciences. She is also a Fellow of the AAMC Group on Information Resources Leadership Institute.