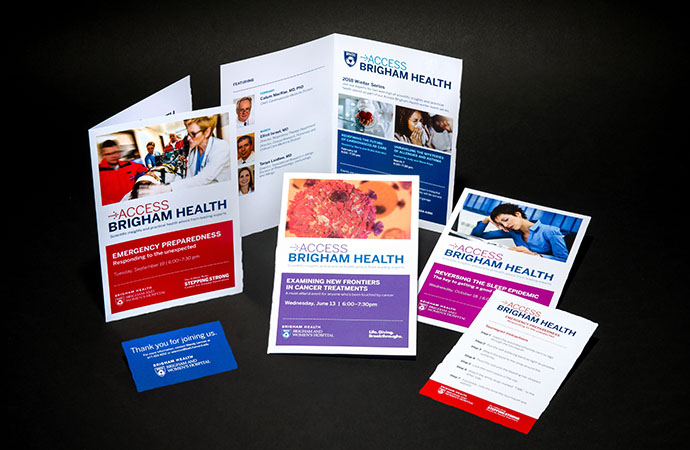 Access Brigham Health Event Series
Brigham and Women's Hospital
Access Brigham Health is a new complimentary events series featuring the latest scientific insights and practical health advice from leading experts at Brigham and Women's Hospital.
What was the most successful part of your series?

The Access Brigham Health events drew crowds of old friends, as well as new audiences of potential donors who have expressed interest in supporting the Brigham but have yet to engage. Overall, the series drew in a total of 362 people, of which 46% were first-time attendees to a Brigham event. And of the 362, almost half of the attendees had the capacity to make a significant, six-figure gift. Another successful outcome of the event was the opportunity for our chief development officer to engage more closely and strengthen relationships with volunteer leaders who served as event hosts. Altogether, the series inspired new philanthropic commitments including: two Legacy Society Members (planned gifts) and 12 Brigham Circle Society Members ($1,500+ outright gifts per fiscal year). New relationships have also been formed and reinforced between fundraisers and prospects.
What is one thing you learned from this experience?

Using a survey distributed via email after each event, we gathered data on the top medical areas of concern for our audience, which is helping guide the next year of the event series. We also learned that the most engaging presentations involve an element of audience participation, and therefore we are incorporating audience involvement in as many event presentations as possible.
Contact
Michelle Rheaume, mrheaume@bwh.harvard.edu